The Real Reason Diane Keaton Always Covers Her Neck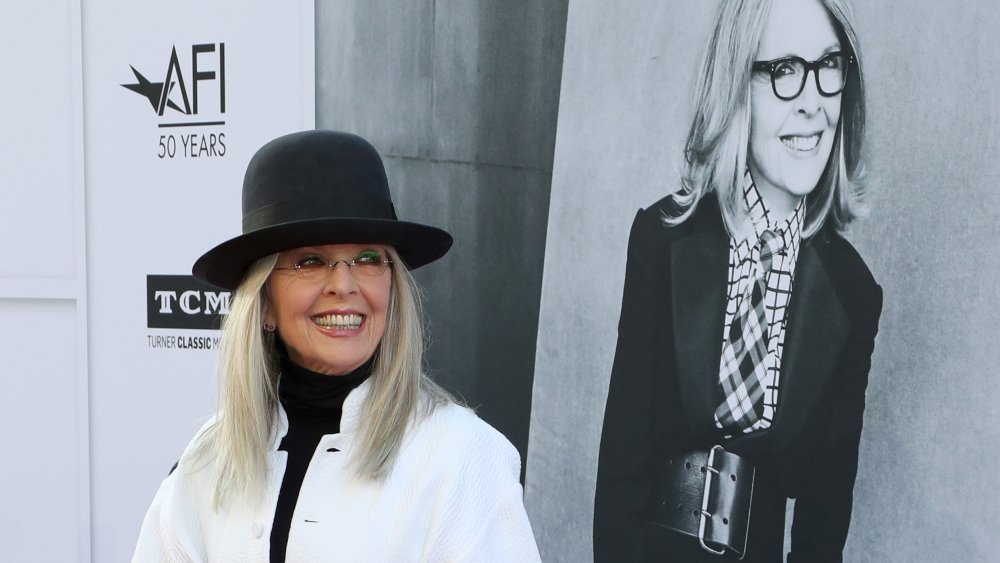 Frederick M. Brown/Getty Images
Despite her protests against the title, Diane Keaton has become an icon of film and fashion. Known for her roles in classics like Annie Hall, Father of the Bride, and The First Wives Club, Keaton has become equally famous for her chic hats and conservative turtlenecks. In interviews, Keaton frequently emphasizes that she adopted this signature look because she knows what she likes and what looks good on her (telling the Los Angeles Times in May 2019, "I know what I am by now"), but there's more to it than that. Keaton's style choices are also a form of protection.
"Yes, it's very protective. It hides a multitude of sins," Keaton told InStyle in July 2019. "Flaws, anxiety—things like that. I would not feel comfortable in a short skirt or something cut off with my arms hanging out there. And I've always liked hats. They just frame a head. But, of course, nobody really thinks they're as great as I do. And, you know, hats also protect you from the sun—I've had so many skin cancers." That's not the first time she's opened up about her skin cancer battles either.
Diane Keaton survived skin cancer numerous times — and she swears by sunscreen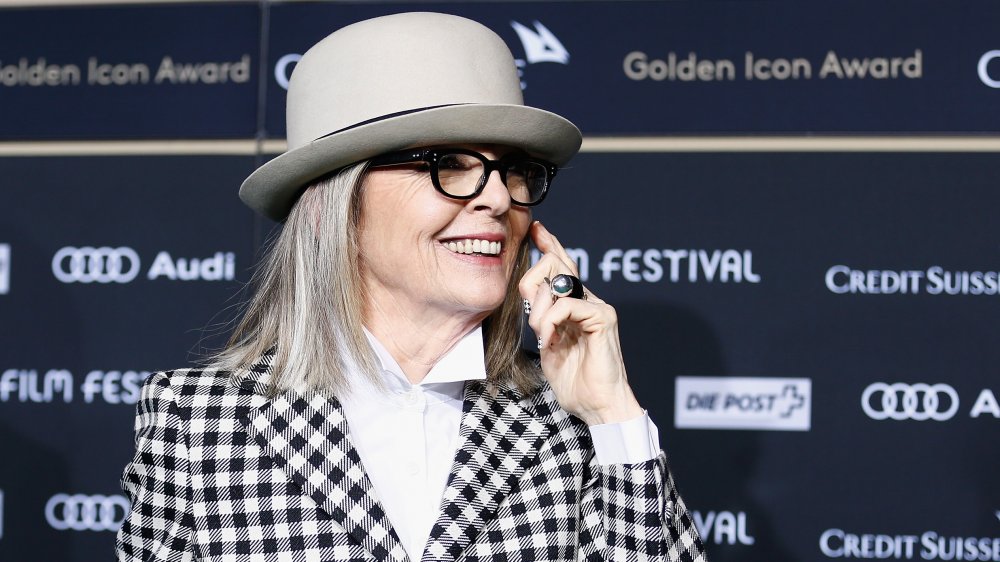 Andreas Rentz/Getty Images
As a L'Oréal spokesperson since 2006, Keaton's skin cancer struggles — and knowledge about the power of sunscreen — make her the ideal brand ambassador. At age 21, Keaton was diagnosed with basal cell carcinoma, which is the most common form of skin cancer. Since then, she's also had two surgeries to remove squamous cell cancer, which can be deadly if unchecked. Now, at age 74, Keaton swears by routine doctor visits and frequent sunscreen applications.
"Wear sunscreen. You've got to put it on," she said in an interview with Total Beauty, admitting she always carries L'Oréal's face lotion with SPF 50 in her pocket. "Six years ago I had a squamous cell, which is serious. And I had it for a very, very long time [before it was diagnosed]. I knew something was up, but no one could find it. I had three biopsies before they found it. And it was deep. A squamous cell cancer is second to melanoma, and you can die from it, because it will spread. It's really not a joke." Preaching about the importance of protecting your skin has become routine for the Oscar-winning star.
Diane Keaton initially didn't take skin care seriously, despite her family history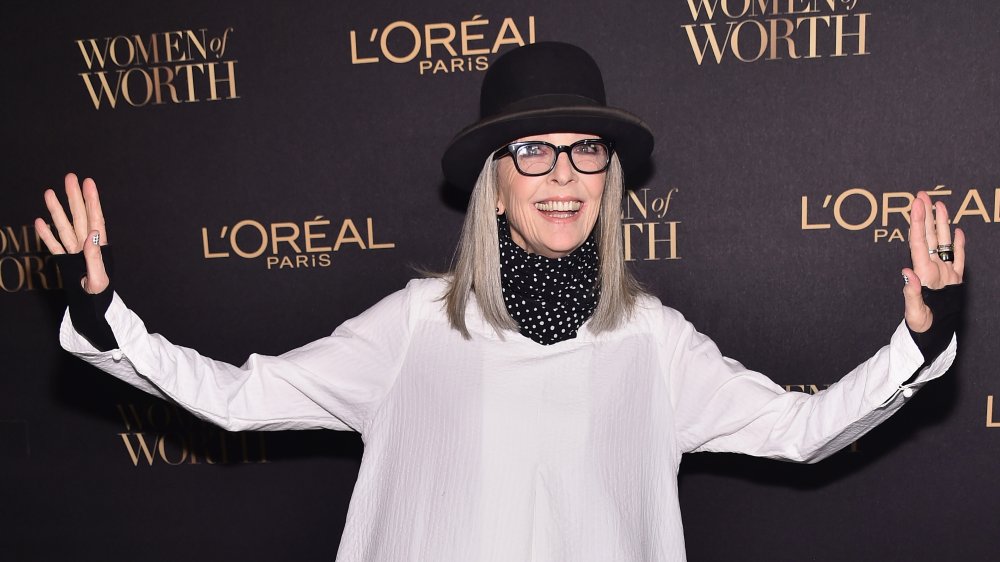 Michael Loccisano/Getty Images
Like many young people, Keaton worshipped the sun in her early years, neglecting her skin's health in pursuit of the perfect tan. "Back in my 20s I didn't pay attention much," Keaton told the Los Angeles Times in May 2015. "I didn't research and didn't really care and that was stupid because it's dogged me my entire adult life, even recently. I didn't start sun care until my 40s." Her initial diagnosis, however, woke her up to the realities her family faced, too. "It's a family history," she explained. "I remember my Auntie Martha had skin cancer so bad they removed her nose. My father had basal skin cancer and my brother had it."
As Keaton told The Hollywood Reporter's Pret-a-Reporter in May 2015, she might not "have had 20 skin cancers had I had sunscreen and took it seriously. When I was growing up, it wasn't even around or discussed... I'm so protected now." Reiterating that message, she said during the L'Oréal Paris and Melanoma Research Alliance panel that same month, "You've got to put the sunblock on, you've got to go to the dermatologist, you have to take care of yourself and pay attention."
Keaton never goes anywhere without sunscreen or a hat. And now that fans know the backstory of her signature style, they can appreciate it even more.