The Truth About Chanel West Coast And Paris Hilton's Relationship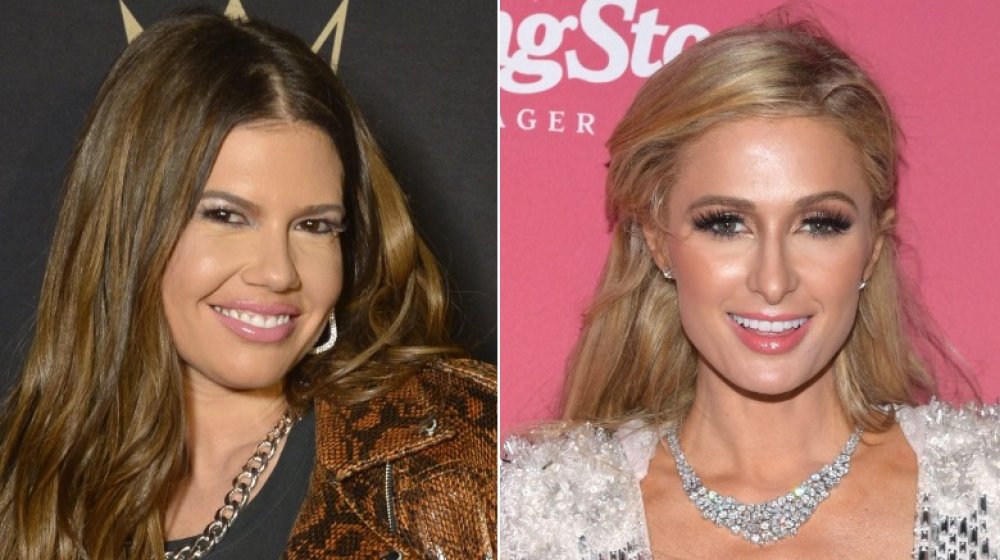 Jamie Mccarthy/Getty Images
Ridiculousness star and aspiring rap artist Chanel West Coast knows how to have a good time. In fact, some would say she's practically known for it, what with her bubbly personality and extremely infectious laugh.
West Coast got her start starring as Rob Dyrdek's secretary on Rob Dyrdek's Fantasy Factory and the rest is history. MTV success came easy, and shortly after Fantasy Factory hit the air, the duo began hosting the comedy clip show, Ridiculousness. While making a name for herself in Hollywood, the "Sharon Stoned" rapper rubbed elbows with all sorts of celebrities, which is how she found herself with quite a few famous pals.  "I have a ton of celebrity friends," she boasted to Go To Whitney in 2017. "I mean, I partied here with ... my girl Christina Milian, I saw Amber Rose was up on the screen, that's my girl, too. I got a lot of celebrity friends. We're all really busy with our own lives so, you know, we all kick it when we can."
One celeb, in particular, that West Coast seems to have a great rapport with is none other than hotel heiress, Paris Hilton. It may seem like an unlikely friendship at first considering that the Los Angeles-based rapper doesn't come from money, but they actually have more in common than you might think. Here is the truth about Chanel West Coast and Paris Hilton's relationship.
Chanel West Coast and Paris Hilton have one huge thing in common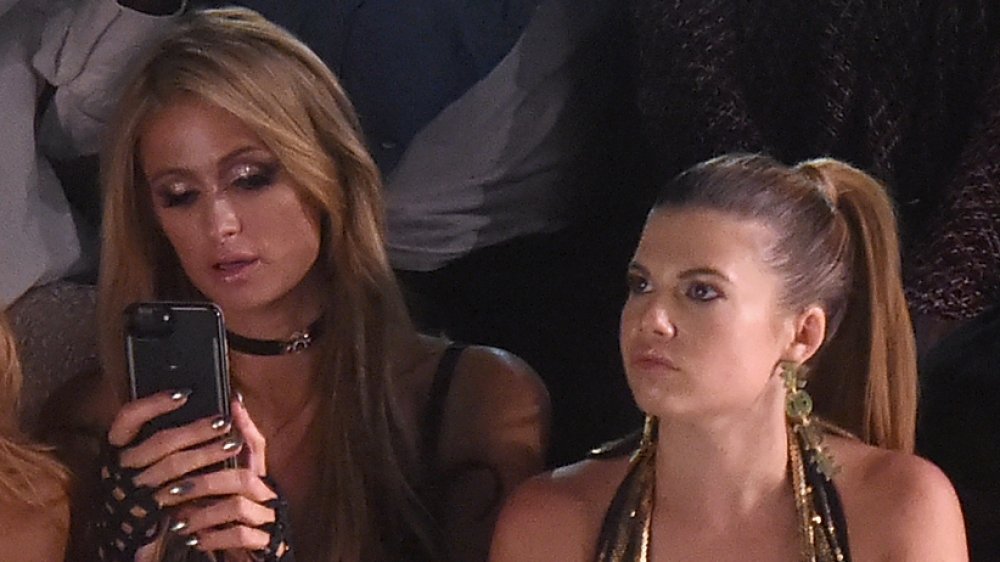 Jamie Mccarthy/Getty Images
While Paris Hilton and Chanel West Coast may come from totally different backgrounds, the two starlets have one crucial thing in common (well, besides the fact that they're both considered reality TV royalty) — they both love to party. "Paris always throws the sickest parties," West Coast gushed to LA Weekly back in 2014. "She's literally the most down-to-earth, coolest person ever."
Sure enough, the party buddies have been photographed together multiple times, with West Coast even hanging out in Hilton's booths during some of her DJ performances. It looks like the MTV maven has a huge supporter in Miss Hilton, as well, as the Simple Life alum let West Coast open for her at Ibiza's Foam and Diamonds party at Amnesia in 2017. Not too shabby to have the once highest-paid female DJ in the world support your music, huh?
All that being said, we'd love to see a joint song from the two divas — or at least get Hilton on board as a guest host on Ridiculousness. For now, we'll just have to settle for the adorable Snapchats of these two on a night out. That's hot.