Lakers GM Reveals Final Text From Kobe During Fatal Helicopter Trip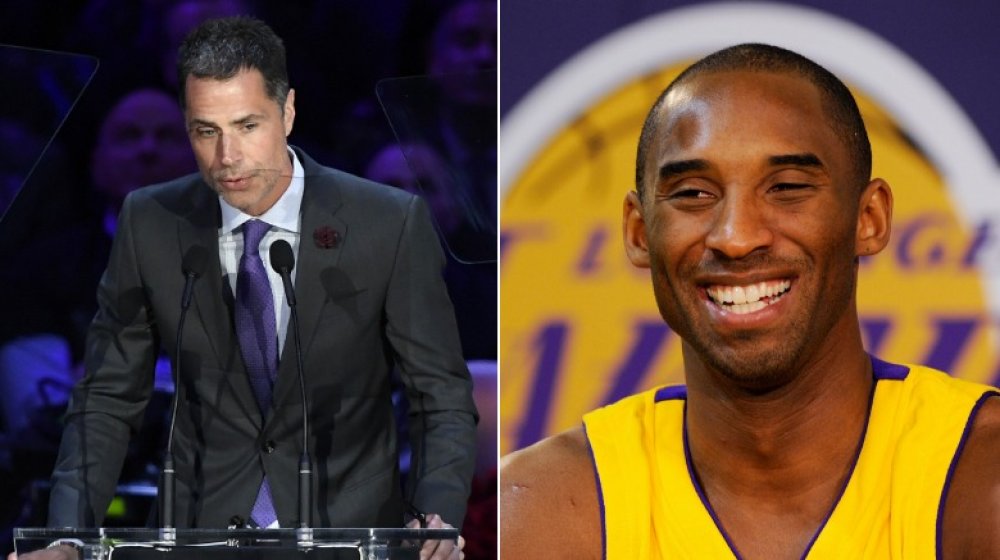 Kevork Djansezian, Kevork Djansezian/Getty Images
On Monday, Feb. 24, friends, family, and fans gathered to celebrate the life of basketball legend Kobe Bryant and his teenage daughter Gianna "Gigi" Bryant. During the event, Kobe's wife Vanessa shared an emotional speech about her loved ones, while fellow athletes Michael Jordan and Shaquille O'Neal also took the stage with messages that sparked tears and laughter alike. Another moving moment came when Rob Pelinka, the general manager of the Los Angeles Lakers, shared a few words about Kobe.
In Pelinka's speech, he reflected on his final text exchange with Kobe, which speaks volumes about who the athlete was as a person. While it's already known that Kobe was on his way to a youth basketball game (since he shared a love of the sport with Gigi) when his helicopter fatally crashed on Jan. 26, this new detail is guaranteed to make you equally emotional. According to Pelinka, Kobe was reaching out to him because he wanted to help a young girl secure an internship. This is just one of multiple ways the 41-year-old was invested in the next generation's success — and that is a huge part of the legacy he leaves behind.
Kobe Bryant wanted to help young people succeed
Ethan Miller/Getty Images
Although Kobe Bryant retired from basketball, that didn't mean he gave up on the sport. He shifted his focus to coaching his daughter Gianna. He also worked with the Mamba Sports Academy, which he co-founded to help athletes "unlock their full potential." Rob Pelinka's comments at Kobe's memorial highlight that commitment to future generations — even beyond the world of sports. 
Pelinka was in church on the morning of the crash and felt a buzz in his pocket. "For a second, I ignored the notification because I was in church," he recalled. "But for some reason with this text, I felt a sudden urge to check my phone." Upon doing so, Pelinka found a message from Kobe asking if he knew a baseball agent in California. Pelinka, who felt another "otherworldly nudge" to respond, replied that he was happy to help. 
Kobe's next text came in around 9:30, mentioning he wanted to help a friend's young daughter secure a basketball agency internship. "Kobe vouched for the girl's character, intellect, and work ethic," Pelinka said. "He clearly wanted to champion a bright future for her... A handful of minutes later, Kobe and Gianna and seven other beautiful souls ascended into heaven."
As it turns out, the girl Kobe mentioned was Alexis, the surviving daughter of John Altobelli, who also died in the crash. According to the Los Angeles Times, agent Scott Boras will fulfill Kobe's wish of getting 16-year-old Alexis an internship.
Kobe Bryant's foundation is continuing his legacy of empowering youth athletes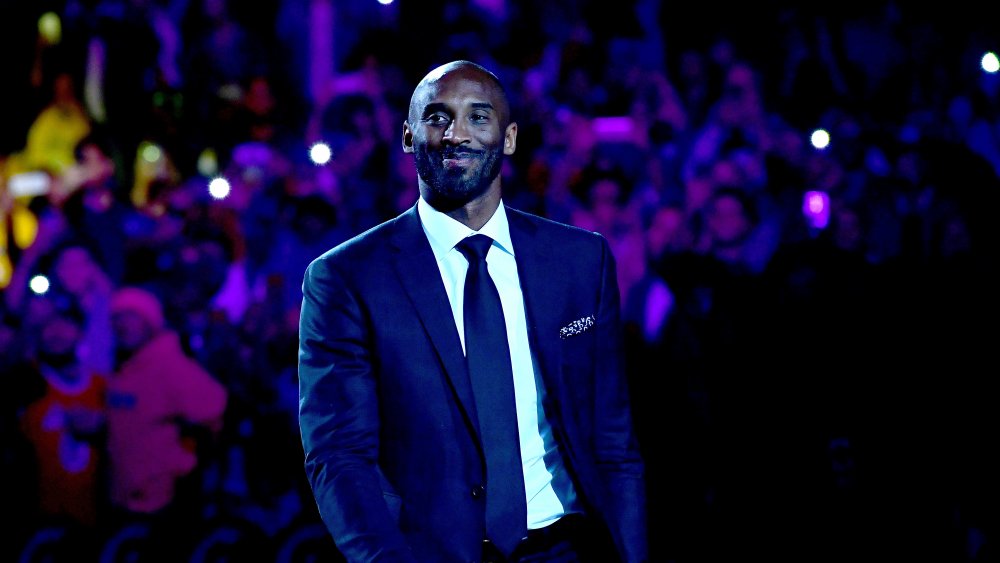 Harry How/Getty Images
Following the news of Kobe Bryant's passing, there was an outpouring of support and tributes. One of the most moving gestures may be that the Mamba Sports Foundation, which Kobe co-founded, changed its name to include his daughter Gianna's legacy. Vanessa Bryant announced the news on Instagram in mid-February, writing, "Because there is no #24 without #2, we have updated the Mamba Sports Foundation to now be called the Mamba & Mambacita Sports Foundation. Our mission remains the same – and stronger than ever – to provide opportunities to young people through sports."
In the IG post, Vanessa added, "Thank you all for the outpouring of support and your kind donations to date as we carry forth Kobe and Gigi's legacy.. We hope to empower young athletes in a world they left us all to help shape."
While it's heartbreaking to know the text that Kobe sent Rob Pelinka may have been his last, it perfectly encapsulates his impact. He was committed to inspiring the next generation and perhaps Pelinka said it best: "Kobe's last human act was heroic. He wanted to use his platform to bless and shape a young girl's future. Hasn't Kobe done that for all of us?"