The Truth About David Hasselhoff's Much Younger Wife Hayley Roberts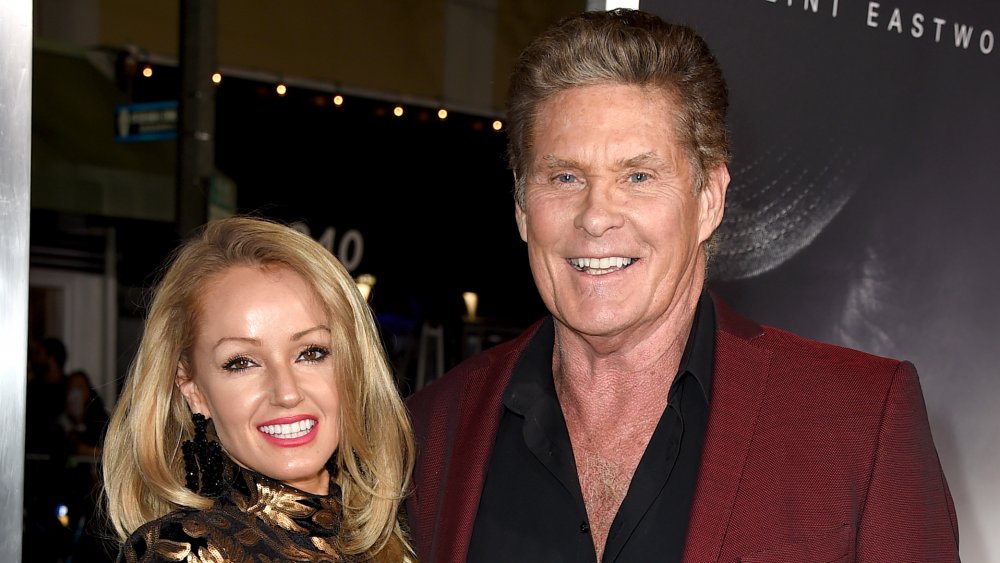 Kevin Winter/Getty Images
Their first meeting was all about fate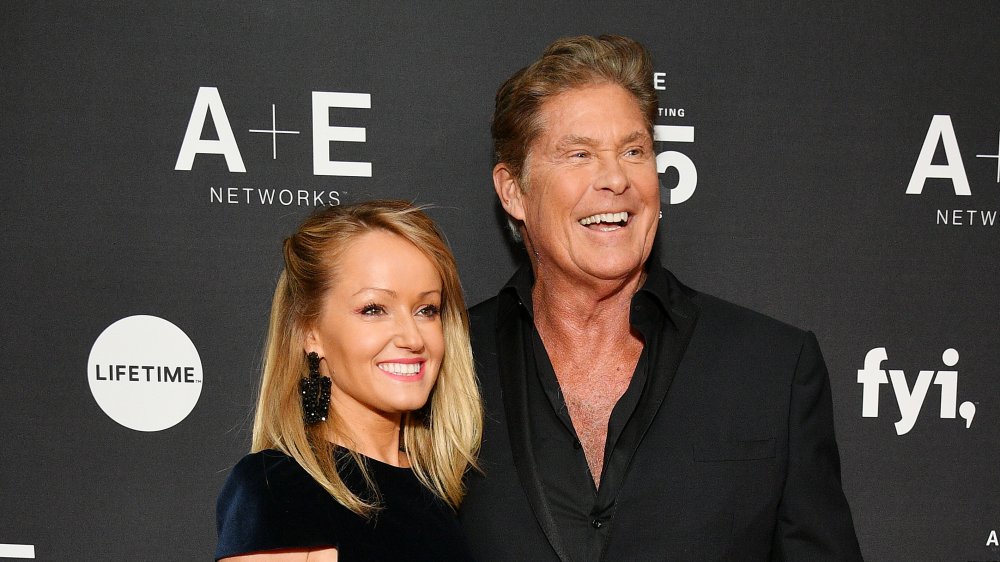 Dia Dipasupil/Getty Images
When David Hasselhoff was a Britain's Got Talent judge in 2011, he was approached by a woman who wanted a picture (or an autograph, depending which report you read). While this likely happens all the time, things played out differently: He agreed only if she gave him her number. That woman was the Knight Rider actor's now-wife, Hayley Roberts, who he whisked away on a four-day trip at a Swiss ski resort soon after, per the Daily Mail.
Roberts is a model, who grew up in Wales and previously worked as a shop assistant. The 40-year-old is very family-focused, frequently sharing Instagram photos and videos with her loved ones, ranging from her nana to her niece and nephew. Roberts, who has two sisters and a brother, told Daily Mail in 2016 that despite any financial hardships, "I had the best upbringing anyone could wish for." She spends time with her husband's family too, including his daughter who also is named Hayley.
After getting engaged in 2016, Hasselhoff and Roberts tied the knot in a castle in Southern Italy in July 2018. He told the Daily Mail a year later, "It's lovely being married. I'm very much in love with my wife, she keeps me going." Roberts is his third wife — he was married to Catherine Hickland from 1984 to 1989, and Pamela Bach from 1989 to 2006, per Fox News. He and Bach share two daughters.
Hayley Roberts was initially 'nervous' about their age gap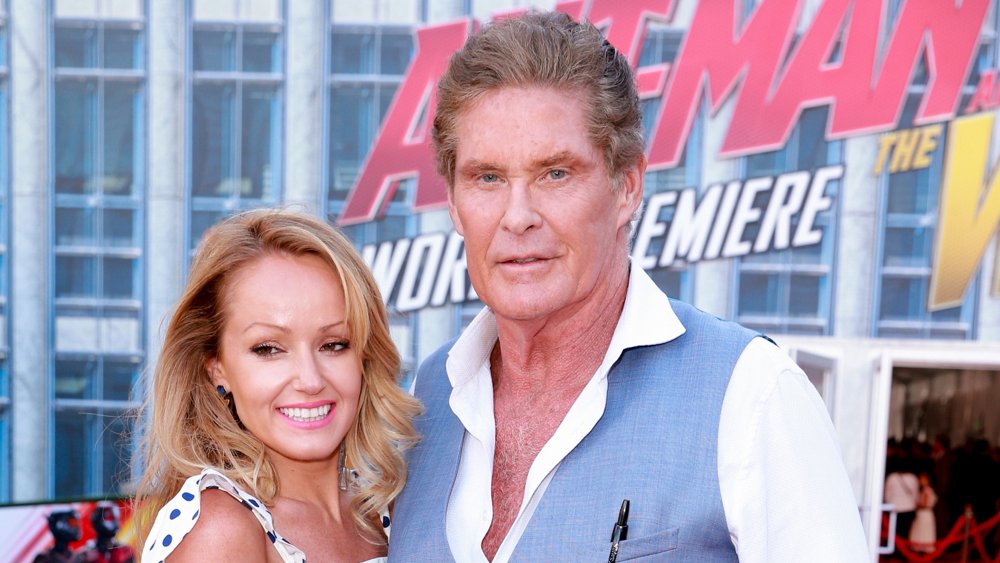 Rich Fury/Getty Images
The couple addressed the elephant in the room — a.k.a. their age gap — in an April 2018 interview with OK! Magazine. Roberts told the publication (via The Sun), "At the very start I thought the age difference was a lot and I was nervous about it but it doesn't bother me now." Plus, she claimed they don't act their ages anyway. "David acts so much younger, he doesn't see his age. I'm probably older than my years. I don't feel like he's that much older than me."
Still, Hasselhoff was initially cautious. "For the longest time I didn't think it was right to marry Hayley as I was so much older and I didn't want to take away the fun and the youth and the excitement of growing old together and having children," he told OK!. "We've been together for about seven years and we've had such a great time. I've realized how much I love Hayley and how much we've become part of each other's life." In this case, love conquers all apparently.
Roberts clearly thinks the world of Hasselhoff, too. On their anniversary, she wrote on Instagram, "I chose the perfect man to be my husband so kind, thoughtful with a huge heart and one of the nicest people I know. I am so lucky and still in love with this man." When it comes to marriage, it sounds like the third time really is the charm for Hasselhoff.