The Reason Jim Parsons Was Drawn To His Big Bang Theory Role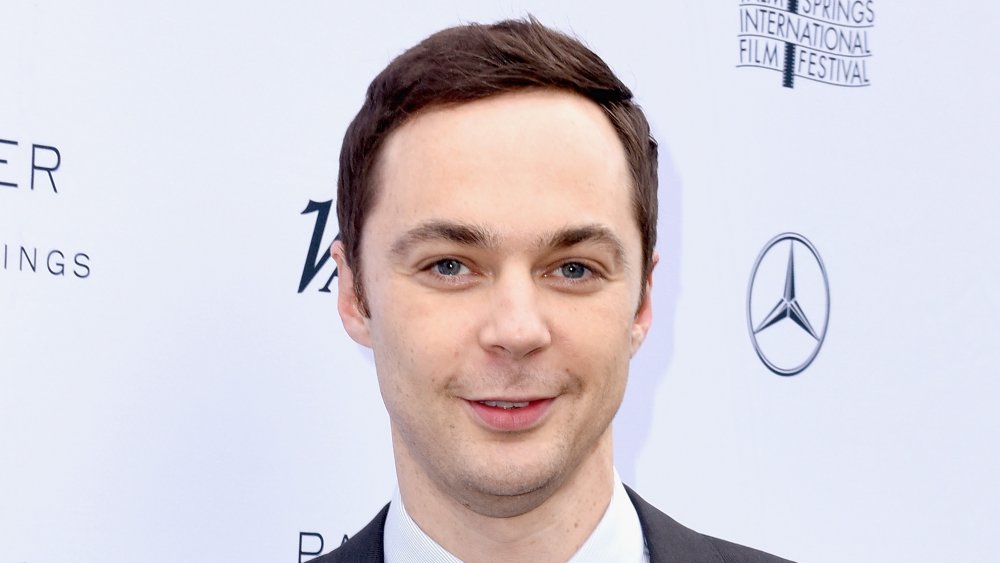 Vivien Killilea/Getty Images
Jim Parsons may have moved on following the end of The Big Bang Theory in May 2019, but the actor — who made a staggering amount of money from the gig — will likely always be associated with his beloved character from the series, Sheldon Cooper. Earning him a Golden Globe and an Emmy, the role was an opportunity for Parsons to explore the limits of his craft. Or, more accurately, to explore the lack of limits while playing the part that offered seemingly endless opportunities for the star.
"I've come to find that, for me as an actor, playing Sheldon opens up anything," Parsons told The Press of Atlantic City back in May 2010. "Things that he would think of, ways that he would act — anything's possible for me. It's very freeing."
Describing Cooper and his brainy friends — Leonard Hofstadter (Johnny Galecki), Howard Wolowitz (Simon Helberg), and Raj Koothrappali (Kunal Nayyar) — as "beautiful minds," Parsons stated, "They're not just nerds, they're not just geeks. They are geniuses!" However, it wasn't Cooper's super-smart ways that attracted the actor to the character. There was something else that made Parsons want to take on the unique role.
Jim Parsons wanted to be Sheldon Cooper for a quirky reason
As seen on IMDb, Jim Parsons scored roles in films like Garden State and School for Scoundrels and shows like Ed and iCarly, while also nabbing a recurring part on Judging Amy, before he got the chance to audition for the role of a quirky genius on The Big Bang Theory. According to The Press of Atlantic City, Parsons had "no clear reaction to the show overall" when he attempted to score the job. Instead, he was motivated by the desire to play theoretical physicist Sheldon Cooper. 
There was a specific reason that the actor wanted to tackle the role that he obviously nailed. "I wanted the chance to talk this weird way that he talks, and this odd way he communicates with people," Parsons said. Surely referring to the fictional (although inspired by a real-life computer programmer) character's tendency to be (overly?) direct and his habit of ignoring expected social graces, we can see why that would be a fun way for a performer to stretch their skills. Or maybe Parsons was just talking about Sheldon's famous catchphrase: Bazinga!