Celebrities React To Harvey Weinstein's Prison Sentence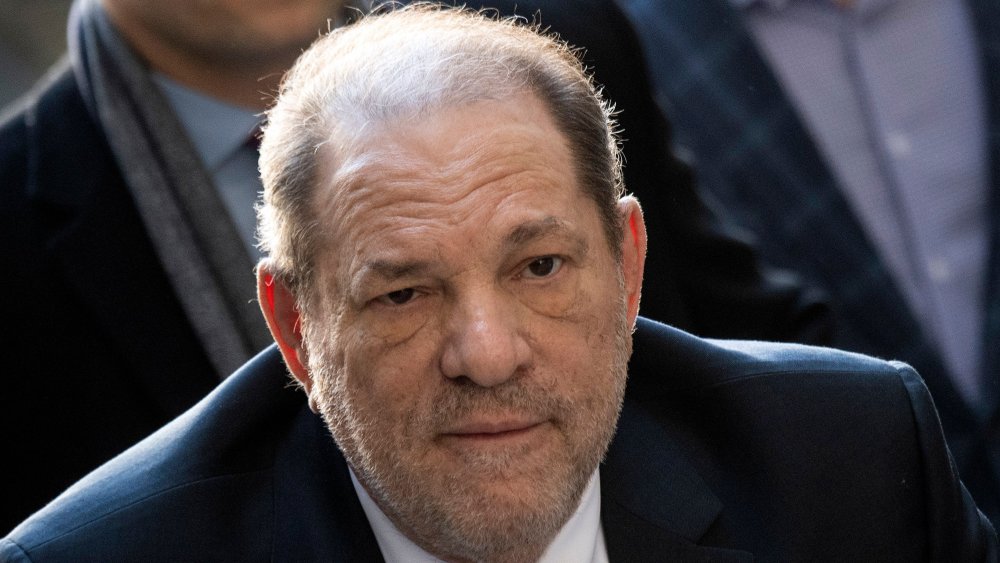 Johannes Eisele/Getty Images
After receiving a guilty verdict in late February 2020, Harvey Weinstein was sentenced to 23 years in prison. The news broke on March 11, 2020 and comes years after the watershed reports in the New York Times and the New Yorker led to a reckoning of sorts in Hollywood — and beyond. The disgraced producer is guilty of third-degree rape and first-degree criminal sex act. He must also register as a sex offender, per CBS News.
In the wake of this news, many people have reacted to Weinstein's prison sentence on social media. The main takeaway from their comments is support and gratitude for the six women who testified in court: Miriam "Mimi" Haley, Jessica Mann, Annabella Sciorra, Dawn Dunning, Tarale Wulff, and Lauren Young. While there were six brave women testifying, there have been at least 100 women who have come forward against Weinstein with sexual harassment and misconduct claims after those exposés were published in October 2017.
While he long-denied the accusations against him, Weinstein spoke to the court before the sentencing, saying (via CNN), "I really feel remorse for this situation. I feel it deeply in my heart. I will spend my time really caring and really trying to be a better person."
Now, let's take a look at what those in Hollywood are saying about the judge's decision.
Harvey Weinstein's own accusers praised the verdict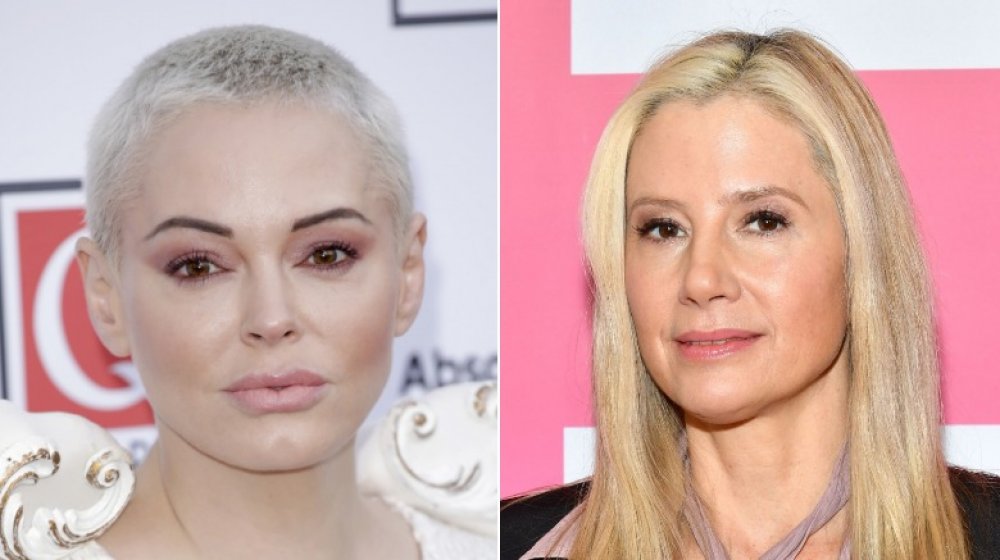 John Phillips, Amy Sussman/Getty Images
When news broke about Harvey Weinstein's prison sentence, actress Mira Sorvino took to Twitter to celebrate. "23 years. Harvey Weinstein has been sentenced to 23 years in prison for his crimes of rape and sexual assault," she wrote. "I literally cried tears of amazement, gratitude that the justice system has worked on behalf of all of his victims today." Sorvino is among the many women who accused Weinstein of sexual harassment.
Similarly, Rosanna Arquette tweeted, "Harvey Weinstein sentencing allows victims like me to believe the world has changed." Rosanna's sister Patricia Arquette shared support for her sister and others who came forward, writing, "Thank you @RoArquette @rosemcgowan @MiraSorvino and all the Whistleblowers in the Weinstein case who put their careers and reputations at risk to help clear the way to know the horrible acts Harvey has done. Thank you to all the brave victims." Patricia also tagged Ronan Farrow, whose New Yorker piece was instrumental in elevating victims' voices.
Rose McGowan, who's been a pivotal figure in the fight against Weinstein, tweeted a few short but impactful thoughts. She wrote, "today we exhale," along with a GIF of Winona Ryder's Heathers character smoking a cigarette at the very end of the movie. McGowan said in another post, "Let us be free."

Kate Beckinsale shared her own story about the former producer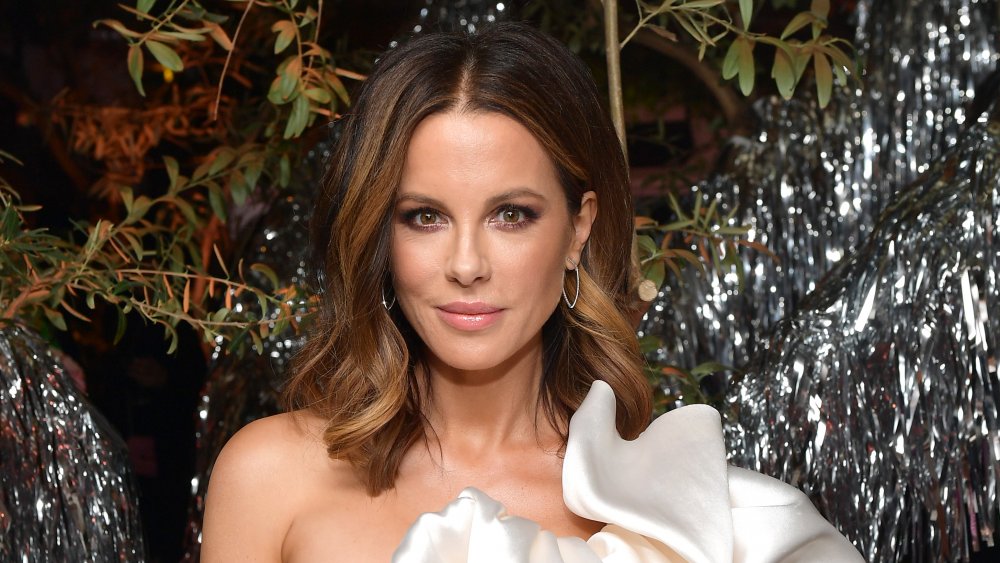 Matt Winkelmeyer/Getty Images
Following the news, Good Place star Jameela Jamil took to Twitter to congratulate the women whose courage was crucial in making this moment happen. "Harvey Weinstein sentenced to 23 years in jail! Congratulations to the incredible women who took this monster on, in spite of how maliciously he retaliated," Jamil wrote in part. "You have made a huge leap forward for all women with this victory."
Kate Beckinsale just joined that list of strong women, opening up on Instagram about her own situation with Weinstein back in 2001 when she starred in Miramax's Serendipity. In her lengthy caption, she recalled him inviting her to a playdate with their daughters the day after the movie's red carpet. When she arrived, things escalated and he began screaming at her and calling her a "stupid f***ing c*nt." He accused her of ruining his premiere, because she didn't wear a "tight dress" and he said she looked "like a f***ing lesbian." Beckinsale claimed she was punished in her career after that.
Beckinsale's tale echoes many similar stories of intimidation and misconduct from Weinstein. Now, he'll be going to prison to serve out his long-awaited sentence, and many are hoping this marks a major change in Hollywood as a whole.
If you or someone you know has been the victim of sexual assault, you can call the National Sexual Assault Hotline at 1-800-656-HOPE (4673) or visit RAINN.org for additional resources.