Chris Harrison Reveals The Truth About Peter Weber's Family Post-Finale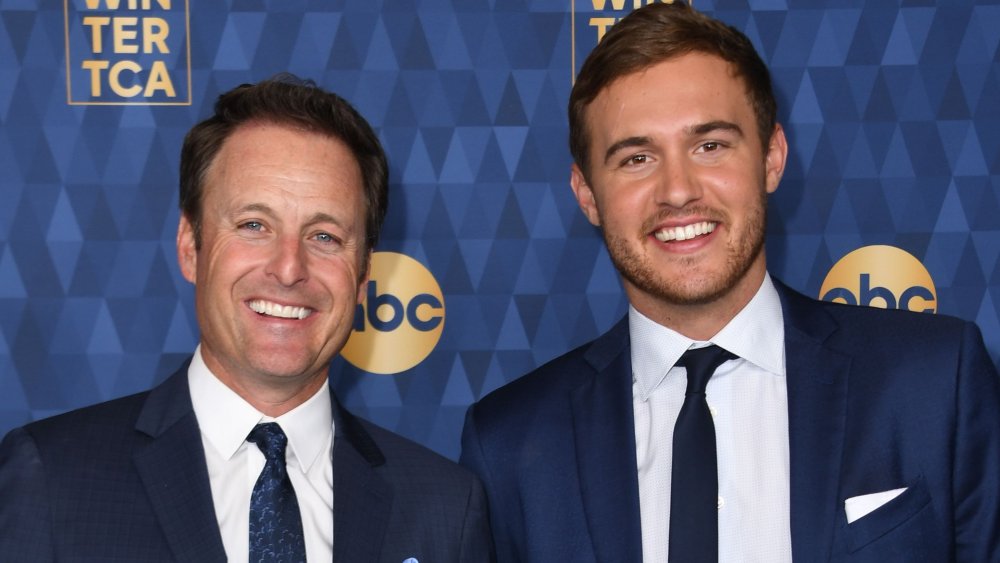 Valerie Macon/Getty Images
Every season, Bachelor Nation has come to expect longtime Bachelor host Chris Harrison to show up on their television screens and promise the "most dramatic season ever." It doesn't matter if it's The Bachelor, The Bachelorette or Bachelor in Paradise — Harrison assures fans that they won't want to miss a second of the drama-filled season. Well, it seems like this season Harrison certainly delivered on the drama. That being said, there is such a thing as too much of a good thing, and it seems like Harrison and friends got more drama than they bargained for this season.
The claws were out during the two-night Bachelor finale, but the showdown wasn't between Madison Prewett and Hannah Ann Sluss, but, instead, Madison and Peter Weber's mom, Barb. It was very clear throughout the finale that Barb was not a fan of Madison, the "winner" (if you can call it that) of Peter's season. At one point, Barb literally said she's sure her son's relationship won't last, telling Harrison (via US Weekly), "Chris, he's going to have to fail to succeed. All his friends, all his family, everyone that knows him knows that it's not going to work." Barb! 
Peter's mom received quite a bit of criticism for slamming Madison during the finale. In fact, Harrison was even a bit caught off guard by Barb's behavior during the live segments of the finale episodes. In light of the shocking end to the season, Chris Harrison is revealing the truth about Peter Weber's family post-finale.
Chris Harrison had no idea just how much Barb disliked Madison Prewett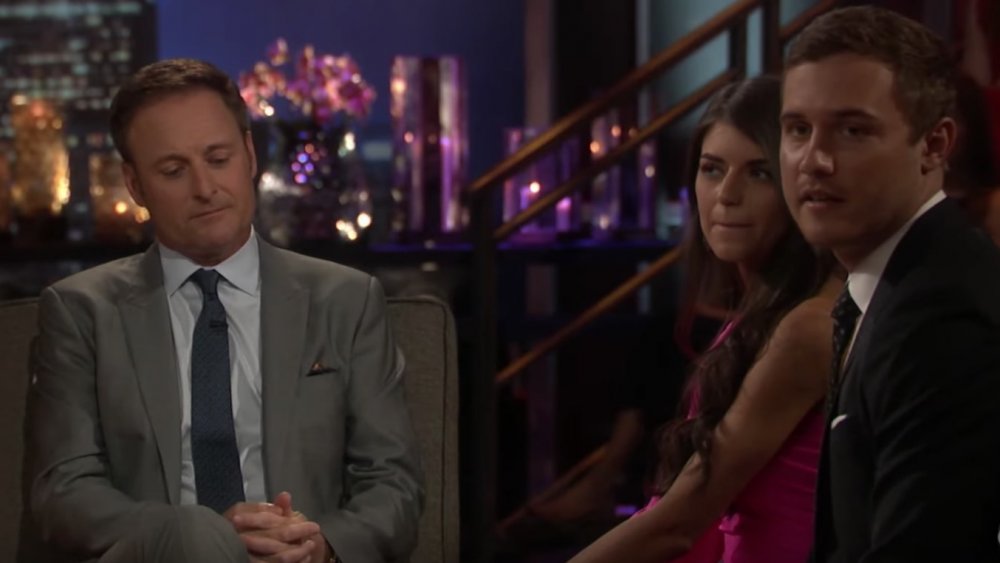 YouTube
In an interview with Entertainment Tonight after the explosive finale aired, Chris Harrison revealed he didn't know the extent to which Barb disapproved of Peter's relationship with Madison. "I thought there was going to be a 'but,'" the host explained, sharing that he thought that — despite her clear reservations about the relationship– Barb would round out the night by saying something to the effect of: "But our son has chosen her, so we're going to give her a chance."
Obviously, that was NOT the case. "Instead, it just went deeper off the cliff, and I was shocked. I was sad. I was disappointed in the whole thing, to be honest," he shared. "Going with my gut instinct in the room, I felt terrible. I felt terrible. And it wasn't anything I could fix."
Harrison told the outlet that post-finale, Peter's family is "splintered," which is something he tried to keep from happening. "I tried to save it, because that's kind of my instinct of being a caretaker of like, 'I've gotta put this family back [together].' Because I don't want this family to be hurt."
Considering the fact that Peter still lives with his parents, Harrison confessed that he almost expected Peter to turn up at his house. "Because we are neighbors... I fully expected to show up and Peter [be] on my porch..." The host added that he definitely would have let Peter crash at his place.
Only time will tell if Peter and his family (or Peter and Madison, for that matter) will be able to repair their relationships.