Why Tom Hanks Was More At Risk For Coronavirus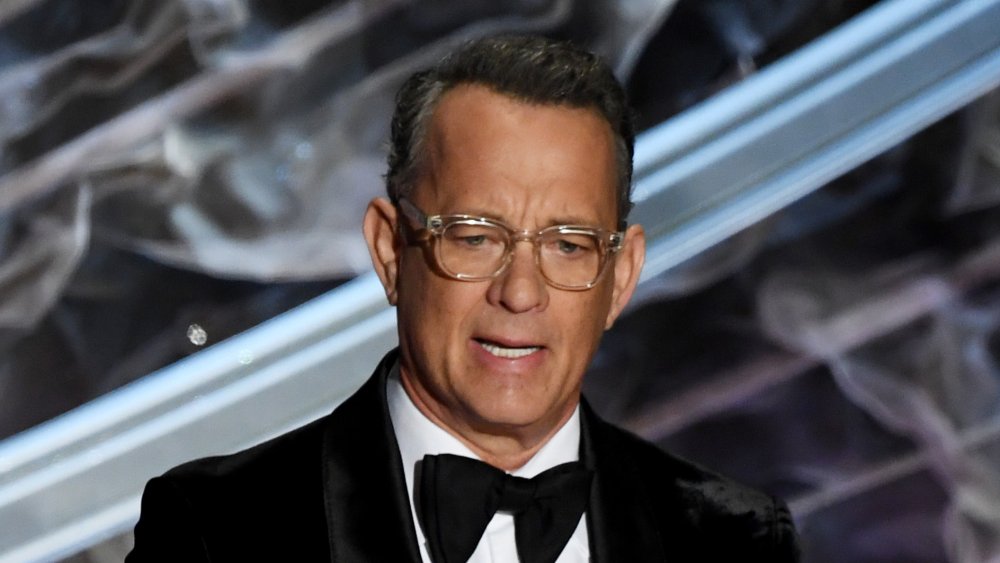 Kevin Winter/Getty Images
Just hours after the coronavirus was designated as a global pandemic by the World Health Organization, Hollywood's all-time sweetheart Tom Hanks announced he tested positive for the virus. On March 11, Hanks posted on his Instagram that he and his wife Rita Wilson, who also tested positive, "felt a bit tired, like we had colds, and some body aches." He added, "What to do next? The Medical Officials have protocols that must be followed. We Hanks' will be tested, observed, and isolated for as long as public health and safety requires."
As not only the first high-profile celebrity to be diagnosed, but also one who has won many peoples' hearts over the years, Hanks' diagnosis came as an eye-opener for fans who were still on the fence about the spread of the virus. ( "Now we all have someone we love diagnosed," journalist Ann Curry pointed out.)
Since then, the actor's son Chet Hanks tried his best to put fans at ease in an update about his parents' health, saying in a video on Instagram, "They're both down in Australia right now because my dad was shooting a movie down there, but I just got off the phone with them. They both are fine, they're not even that sick. They're not worried about it, they're not trippin', but they're going through the necessary health precautions, obviously."
But what is it that made Hanks so prone to catching the spreading virus in the first place? It was a combination of factors.
Years of chronic illness made the actor more likely to catch coronavirus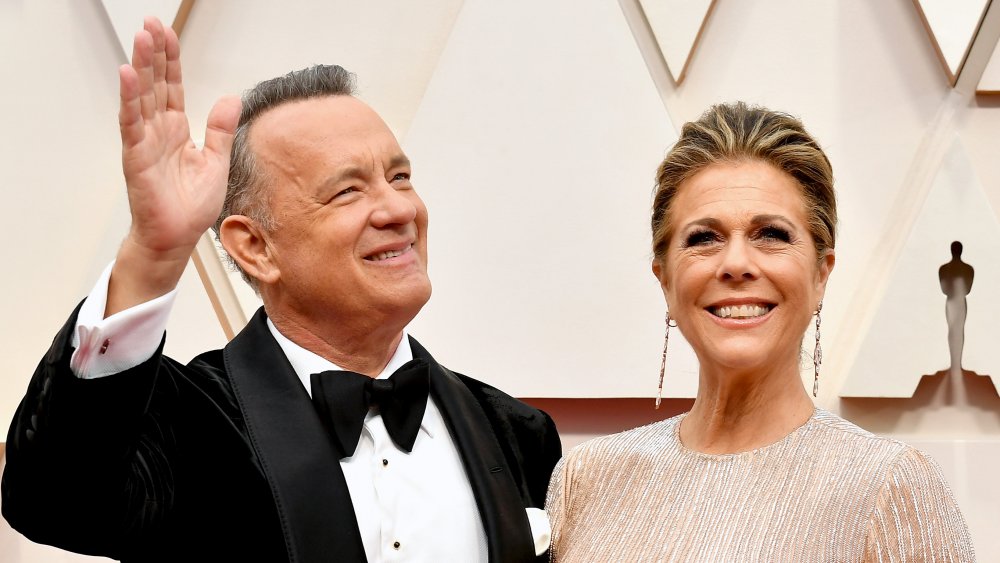 Amy Sussman/Getty Images
The Forrest Gump actor, whose birthday is in July, is nearing 64 years old, a number that falls into the age bracket heath officials warned is more prone to the virus. According to CNN, the CDC says that "older adults," or anyone over the age of 60, are more likely to contract the illness. While it's possible for kids and younger adults to catch COVID-19, it's more dangerous for older people or those with weaker immune systems. 
Not only does Tom Hanks hit the age range, but he also has another qualifier making him more at risk: He has a chronic illness. According to USA Today, people with pre-existing health conditions are predisposed to contracting coronavirus. For Hanks, that chronic illness is diabetes.
Back in 2013, the actor disclosed he has type 2 diabetes during an appearance on The Late Show With David Letterman, per Today. Hanks' diagnosis came after years of struggling with high blood sugar. At the time, he put the audience at ease about his diabetes diagnosis, saying, "It's controllable... Something's going to kill us all, Dave."
Still, those words feel a bit ominous knowing Hanks was diagnosed with COVID-19, which has resulted in at least 5,762 deaths worldwide and spread to 131 countries, according to the New York Times tracker on March 15. At least there's comfort in knowing the actor and his wife are currently receiving "such good care" from doctors in Australia.
Tom Hanks is shifting the spotlight to those helping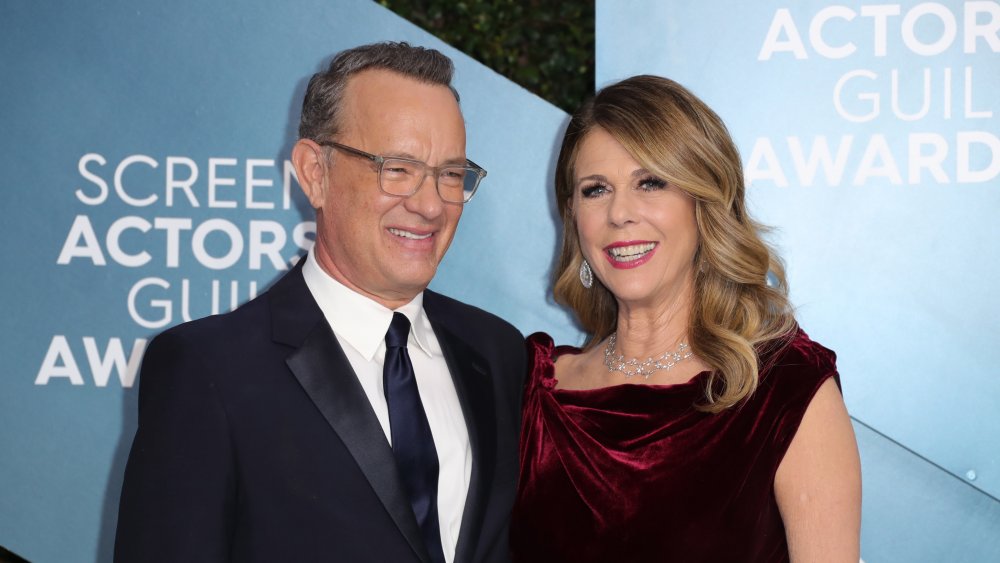 Leon Bennett/Getty Images
Despite the ongoing panic, Tom Hanks has continued to calmly keep followers informed about how he and Rita Wilson are coping with this whole situation. The Cast Away star posted an update on March 12 that he and Wilson are "taking it one-day-at-a-time" while still in isolation in Australia. Along with a selfie of the Hollywood couple, Hanks wrote in his caption, "There are things we can all do to get through this by following the advice of experts and taking care of ourselves and each other, no? Remember, despite all the current events, there is no crying in baseball."
Then on March 15, Hanks shared a heartwarming pic of a stuffed kangaroo holding an Australian flag next to a plate with Vegemite toast, and wrote, "Thanks to the Helpers. Let's take care of ourselves and each other." He's clearly focusing on the positives of his situation while stuck on another continent.
Thanks to the Helpers. Let's take care of ourselves and each other. Hanx pic.twitter.com/09gCdvzGcO

— Tom Hanks (@tomhanks) March 15, 2020
Hanks and Wilson aren't the only celebrities proceeding with caution right now. Although they have not been diagnosed, Katy Perry and Orlando Bloom have decided to self-quarantine, while Kim Kardashian shared a video of her new way to greet people without shaking hands or spreading germs. Even Queen Elizabeth has adjusted her schedule and canceled royal engagements as a precaution. If all these big-name celebs can make adjustments, surely the rest of us can too. So let's follow Hanks' lead and take care of ourselves and those around us.