The Truth About Peter's Relationship With His Mom Post-Bachelor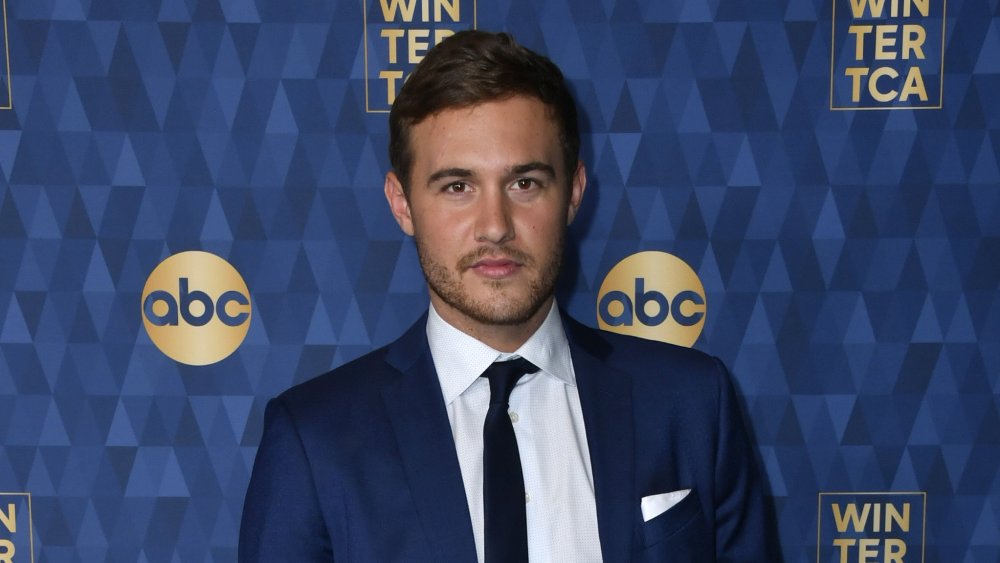 Frazer Harrison/Getty Images
After the unbelievable excitement of the two-part finale for Peter Weber's season of The Bachelor, it's tough to imagine that there could be even more drama in the days following. But guess what? Peter and Madison Prewett decided to call it quits and announced their breakup on Instagram not long after the show aired — meaning that Peter, Hannah Ann Sluss (a.k.a. the woman Peter initially proposed to), and Madi are now just as single as they were when they came on to the show... just with way more Instagram followers. 
The finale also introduced fans to the wrath of Barbara Weber, Peter's ever-so-slightly-opinionated mother who made it very clear she did not think Madi and Peter's relationship would succeed. As People recapped, Barbara said in the finale, "He is going to have to fail to succeed." Sheesh! Welcome to the family, Madi. 
Following the finale, articles circulated on the internet claiming that Peter and Barbara's relationship was rocky, and the mother and son were struggling after conflicts that arose at the end of the show. This would be especially awkward, since Peter actually lives with his parents.
But as it turns out, Peter and Barb are not really fighting. In fact, Peter actually jumped on Instagram Story to make it clear that everything is fine between himself and his mom, solidifying the fact that he'll always have one leading lady in his life. 
Peter shut down rumors about his and Barb's 'strained' relationship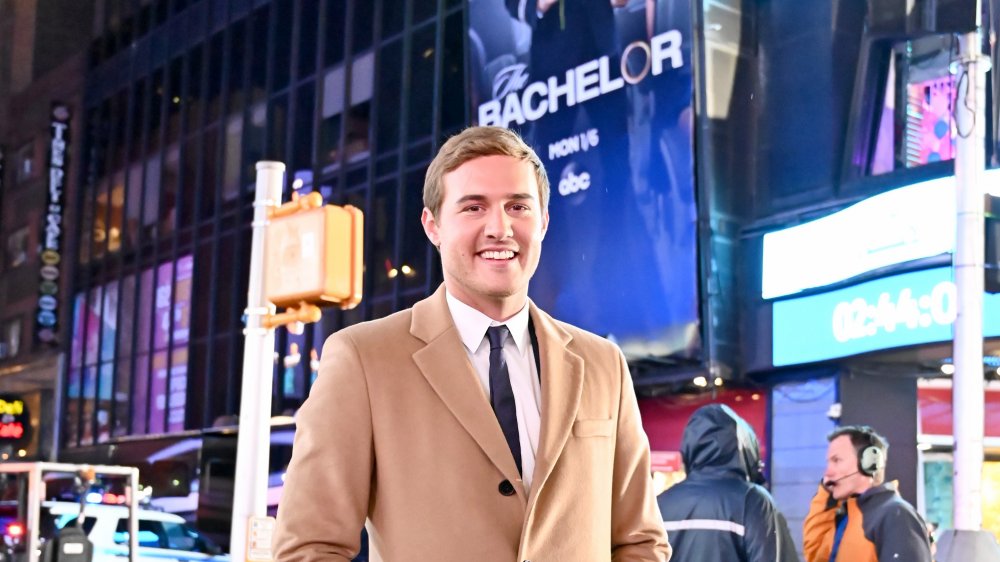 Astrid Stawiarz/Getty Images
On Instagram Story, Peter Weber filmed himself reading an Entertainment Tonight article titled "Peter Weber's Relationship With Mom Barb 'Has Been Strained' Since 'Bachelor' Finale," which claimed he's now living in a hotel. In the video, Peter turned the camera to his dogs, jokingly asking them for comments on that. He then turned the camera to Barb and asked, "Barb, any comments on that one?" She laughed and said, "I love you." 
When the dog coughed, Peter jokingly interpreted it as "fake news," saying of the dog, "That's what he's saying."
While it's clear Peter and Barbara are close despite any internet rumors, fans on Instagram have some thoughts after seeing Peter, newly single and hanging out with his mom. Someone wrote, "Peter, we all know you love your mommy...now take off your diaper and move out and become a man." Someone else added, "Oh my, I didn't realize he still lived at home. No wonder. He's controlled by mommy. This is a decision he will regret!"
The comments might be a touch scathing, but they make sense. Hannah Ann is out here appearing on The Ellen DeGeneres Show, as E! News reported, living her best life. Madison is hanging with Selena Gomez and just hired a manager as she pursues a career as a Christian influencer, according to Vulture. Meanwhile, Peter has chosen to spend this time of self-quarantine with none other than Barb.