Kenny Rogers' Ex-Wife Reveals The Recurring Nightmare He Experienced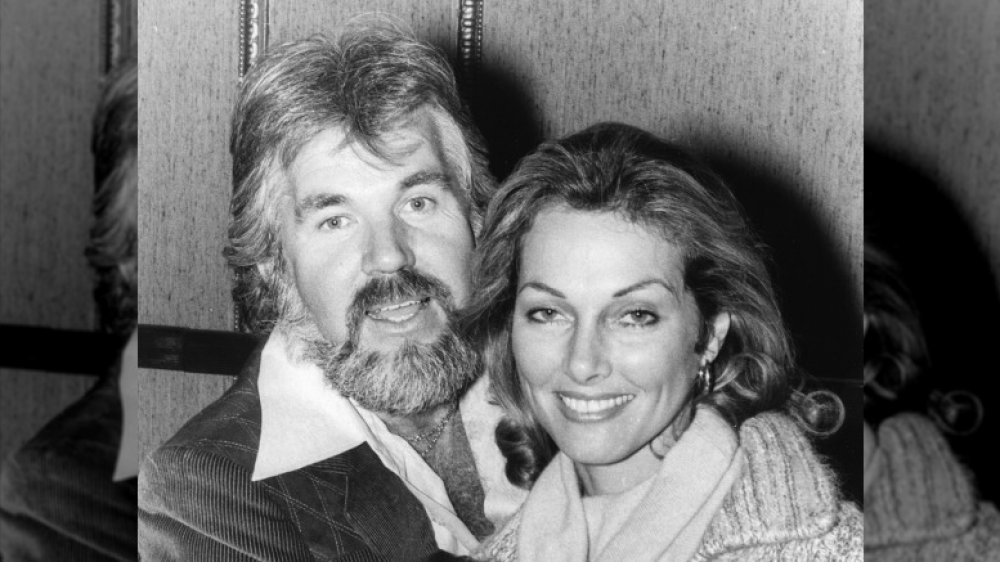 Malcolm Clarke/Getty Images
When Kenny Rogers died on Mar. 20, 2020, he was a country music legend who reached an enviable level of success (and earned a heck of a lot of money) thanks to both his beloved recorded tunes (including his favorite song) and his performances on stage. "I've never felt I was a particularly good singer, but I've always thought I had a great knack for picking hit songs," Rogers was known to say, according to Entertainment Weekly. 
Fans might disagree with that statement. It arguably took a lot more than "knack" to earn all those industry accolades, multiple Grammy Awards, and entrance into the Country Music Hall of Fame. However, even though Rogers enjoyed a lengthy career and was considered an industry icon, he apparently had a recurring nightmare that was sparked by his love for his music and his desire to share it with the world.
Kenny Rogers' recurring nightmare was tied to his music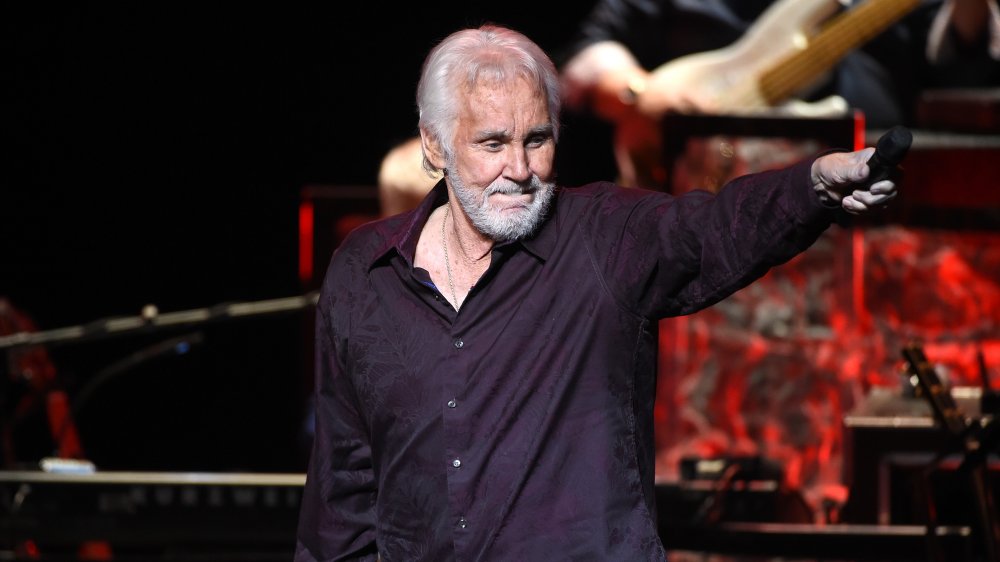 Kevin Winter/Getty Images
Kenny Rogers once said, "If you want people to know what your message is, just sing it." But what if no one was around to hear what you were singing? 
That was a fear that apparently stayed with the country music star for years. According to one of his ex-wives, actress Marianne Gordon, "when he turned 50 ... [h]e said he felt he was having a mid-life crisis. He felt like his career was fading," she told Closer Weekly after his death.
Gordon was married to Rogers from 1977 to 1993, and together they had son Christopher Cody Rogers, one of the singer's five children. Gordon says her former husband was "an incredible person" who was "so sweet" and "always in a good mood." She said he "had a wonderful sense of humor about things," but he also had a particular fear that regularly manifested in his mind while he slept. 
"Kenny used to say he had dreams he would go to perform and there wouldn't be anyone in the audience," Gordon claimed. "That was a nightmare to him. That was a repeated dream for him."
Thankfully, this particular dream never came true. Rogers remained a popular star right up until his passing, and his music will be cemented in music history for generations to come.