The Real Reason Teresa Giudice And Joe Gorga Fought Over Their Dad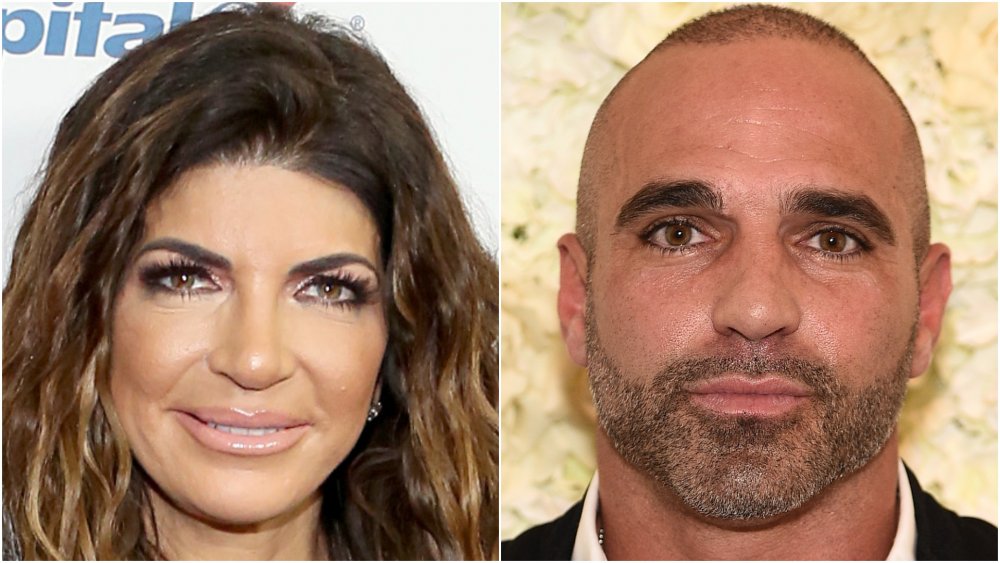 Monica Schipper,Theo Wargo /Getty Images
Real Housewives of New Jersey star Teresa Giudice is mourning the death of her father, Giacinto Gorga, who passed away on April 3, 2020, at the age of 76, per E! News. As RHONJfans will know, the reality star was very close to her dad, whom she and her family called "Nonno," which means "grandfather" in Italian.
"My father, my protector, my hero, God took you early this morning to be with mommy, I saw you peacefully pass & I know you kept fighting for my daughters and I," the mother of four wrote alongside a montage of family photos featuring her father. 
Over the years, Giacinto made various RHONJ appearances. In fact, the subject of Teresa and brother Joe Gorga's relationship with him was often a central topic on the show. In a November 2018 episode, Teresa slammed Joe for failing to visit their dad despite his many ailments and hospitalizations (via Bravo).
"My brother used to be around more when my mom first passed away, but now he's not coming around," Teresa said in a confessional for the reality show, according to Radar Online. "And I'm really nervous to say anything to him. Because when I brought this to my brother in the past, it got ugly."
She continued, "My brother and I have been doing well for now, I just don't want history to repeat itself. I mean life is short, I just don't want my brother to have any regrets."
Teresa and Joe couldn't stop fighting about Giacinto Gorga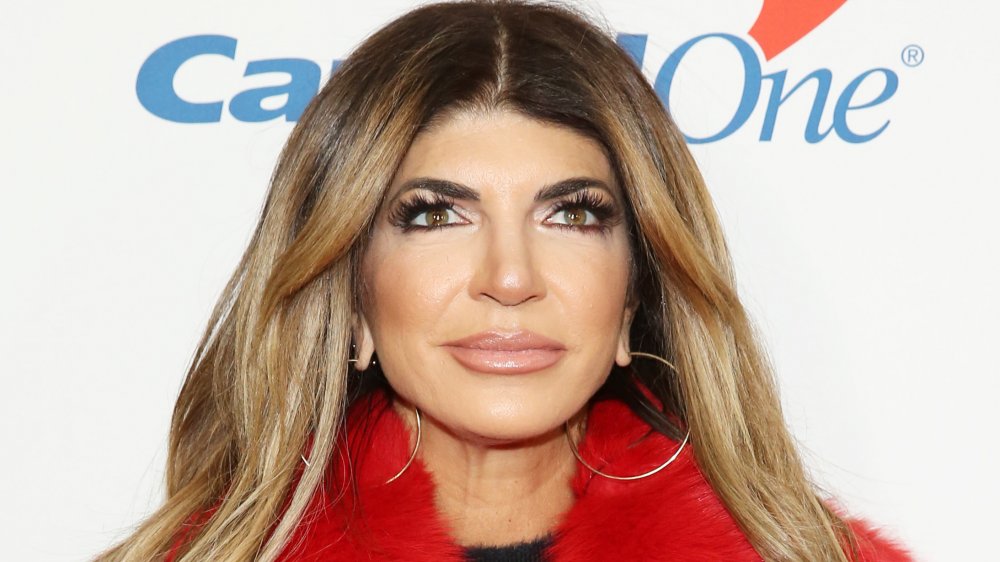 Monica Schipper/Getty Images
Giacinto Gorga (aka "Nonno") often pleaded with son Joe Gorga to visit him more — or at least call him — but Joe always had the same excuse: he was busy with work.
"You never calling me no more," Giacinto told Joe during a family dinner, which was featured in a 2018 episode of Real Housewives of New Jersey (via Radar Online). "I didn't call you this week" Joe replied. "I'm busy all week. Bad week this week." Giacinto then revealed that it had actually been two weeks since his son had reached out to him. 
After the tense exchange, Teresa Giudice confronted her brother. "Joe are you going to be around more for this one? He wants you around more," she said. Visibly agitated, Joe told his dad: "It's hard to be around. You know that the business is crazy. I work hardcore all day, every day, nonstop. Stress unbelievable stress."
"I'm so over that with the work," Teresa replied. "He's like a freaking a broken record. That's all I hear 'I work. I work. I work.'"
The family mourns Giacinto Gorga's death
Fights over how much time Joe Gorga was spending with Giacinto Gorga occurred often on Real Housewives of New Jersey, and Teresa Giudice couldn't help but worry about her father's declining health following his stints in the emergency room and the death of his wife.
"Before I went away, I spent a lot of time with my mom," Teresa explained in a 2018 episode of RHONJ (via Radar Online). "And now all I can think about is how when I came home, I wished I spent more time with my mom. So it's frustrating that my brother doesn't make an effort to see my dad, just on the holidays."
After their dad's death, Joe posted a series of touching Instagram tributes. "The toughest man I know," he wrote alongside a photo of them together. 
"I am bawling my eyes out right now, looking at these pictures. Crying makes me feel better. I can't believe how much I miss you," he captioned another post featuring various photos of the two together. 
Joe's wife, Melissa Gorga, and Teresa's ex-husband, Joe Giudice, also shared sweet tributes to Giacinto in the days following his death.