The Real Reason Laura Dern And Ben Harper Divorced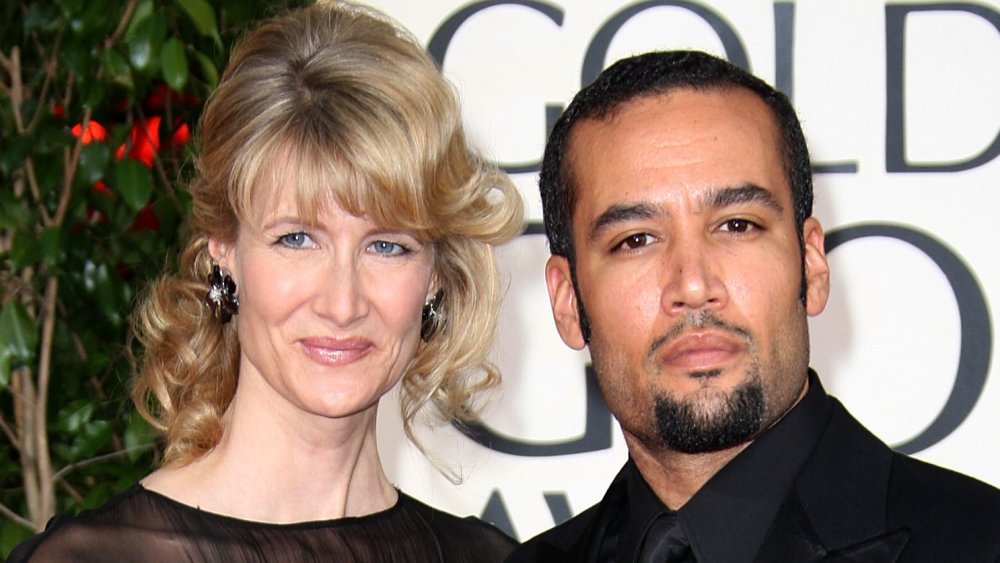 Frazer Harrison/Getty Images
Laura Dern has had an incredible past few years — just think about her performance in HBO's Big Little Lies as Renata Klein. Dern effortlessly played a shameless, power-hungry mom without falling into any "rich lady" cliches. She won an Emmy and a Golden Globe for her portrayal of Renata, per the Los Angeles Times. Then, Dern appeared in Noah Baumbach's film, Marriage Story, which hit Netflix in December 2019. According to the Los Angeles Times, her role in the film earned Dern her first Academy Award as well as a Golden Globe, SAG Award, and a BAFTA among other awards — but it doesn't even stop there. Dern also appeared in Greta Gerwig's Little Women in late 2019, where she played the mother, Marmee, per the news outlet.
While all of Dern's work is amazing, it was Marriage Story that hit a personal note for the actress as she reflected on her own divorce from musician Ben Harper. Dern and Harper married in a private ceremony in 2005 at their home in Los Angeles, according to People. They met at one of Harper's concerts in 2000 when the musician was separated from his wife, Joanna, and Dern was freshly single after her engagement to Billy Bob Thornton ended, per the outlet. During their time together, they welcomed a son, Ellery, and a daughter, Jaya, into the world. 
So why did they get divorced in the first place?
Laura Dern and Ben Harper's ending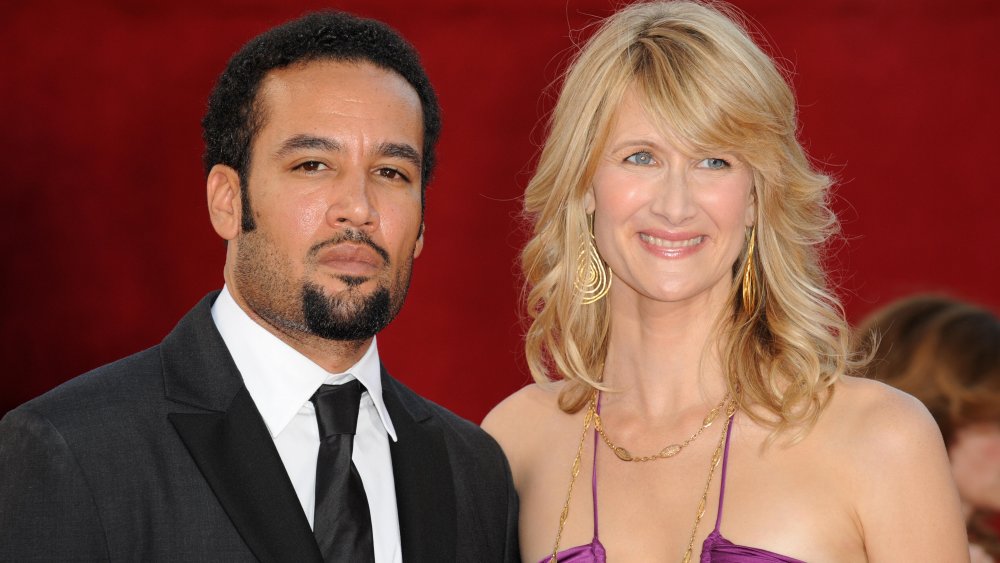 Robyn Beck/Getty Images
Laura Dern and Ben Harper had a few twists and turns in their divorce process. According to TMZ, Harper "blindsided" Dern with divorce papers, citing "irreconcilable differences" in 2010. However, according to a later article by TMZ, Dern and Harper got back together in 2012 before the divorce was finalized. That being said, the reunion didn't go well and Dern ended up "filing her response to Harper's divorce petition." The couple got joint custody of their children and neither earned spousal support, per the outlet.
Fast forward to 2020 when Dern won a Golden Globe for her role in Marriage Story. The otherwise very private actress shared how her divorce influenced her role in the film. In her backstage speech after winning the award, she said (via Country Living), "As [director Noah Baumbach] first said about the story when we first talked about it, he said, 'I want to tell a love story where endings are not failures.' And that really moved me and struck me deeply." 
Dern spoke about her divorce and the divorce of her parents, adding, "So to my amazing divorced parents, and my amazing step parents, and my amazing children — who came from love despite an ending in a marriage — we're so privileged to redefine what family looks like." 
What an amazing message of resilience and love!