This Is Why Kelly Ripa Isn't Speaking To Two Of Her Children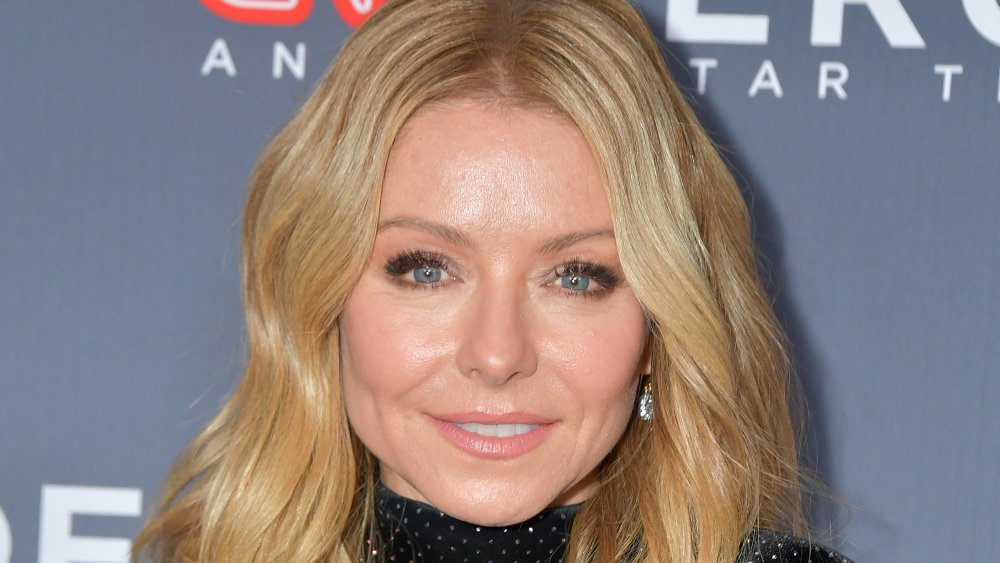 Michael Loccisano/Getty Images
In recent weeks, people all over the world have had to acclimate themselves to life in quarantine. In order to help fight the spread of the coronavirus, citizens have been asked to stay at home to flatten the curve. Yet, while it's the least we can do to protect essential workers on the front lines, self-isolation has begun to take its toll. For talk show host Kelly Ripa, quarantine has strained her relationship with her children, in particular.
"Look, I'm not going to lie, OK? I'm going to let you in on a little secret. I'm currently not speaking to two of my three kids," Ripa confessed to viewers and co-host Ryan Seacrest on an episode of Live! with Kelly and Ryan on April 8, 2020 (via InStyle). "I'm not talking to two of them because ... just because, we're all in the same boat together, right? Like, I haven't gotten to hug my parents ... I want to hug my parents. I miss hugging my parents."
"And my kids, like, won't hug me," Ripa added, seemingly tearing up. "And I'm like, 'Guys we've all been in lockdown together. We're fine. You can give me a hug. It's fine.'" Ripa, who has three children — 22-year-old Michael, 18-year-old Lola, and 17-year-old Joaquin — with her husband Mark Consuelos, found comfort in Seacrest's virtual hug, but her raw admission reflects what so many family's are going through during this stressful, uncertain time. Celebrities — they really are just like us.
Kelly Ripa's family won't get to see her son graduate from college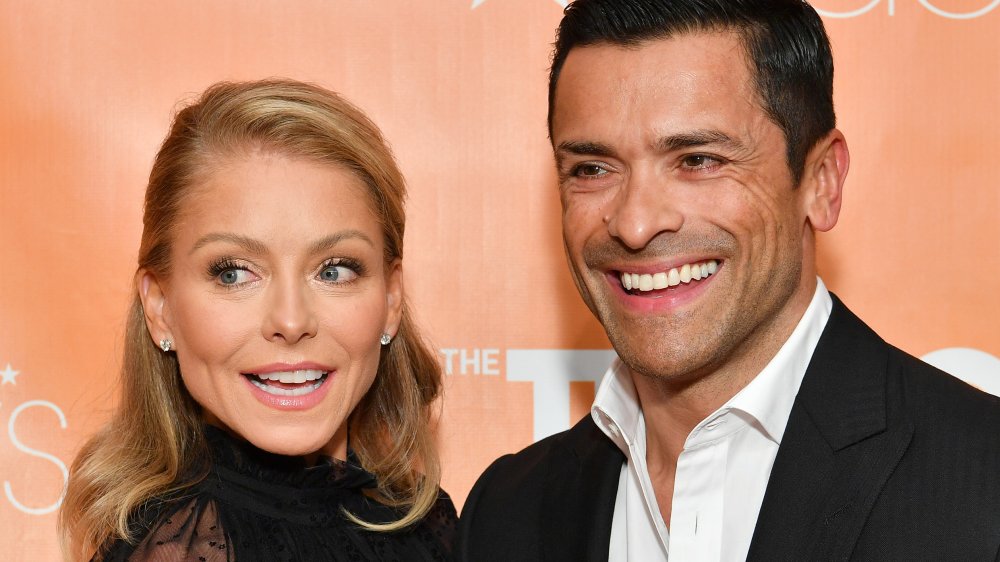 Dia Dipasupil/Getty Images
Like many families, Kelly Ripa's brood had to make peace with the fact that many milestones will have to be postponed or cancelled. "I feel so bad for my son, Michael, who was supposed to graduate in a couple of weeks," Ripa explained (via InStyle). "And I really feel bad for my dad who delayed having knee surgery that he can't obviously have now for so many myriad reasons. He was so looking forward to, you know, watching his grandson graduate from college."
"And again, these are small problems considering that so many people are losing their loved ones and [are] very, very sick," she added. "But it just, it is what it is, you know what I mean? Michael, by the way, is not bothered at all."
Ripa's son Joaquin, however, was "bothered" by the New York State Education Department's decision to cancel Regents exams in June. "It's so funny because my youngest, Joaquin, he's so different than my other two kids, who would have been dancing, just dancing around the house," Ripa said. "They would have been so excited. But he has this level of anxiety from it. He felt so prepared for his exams."
It sounds like the entire Consuelos clan could use a hug!
Kelly Ripa recently lost her former 'All My Children' co-star, John Callahan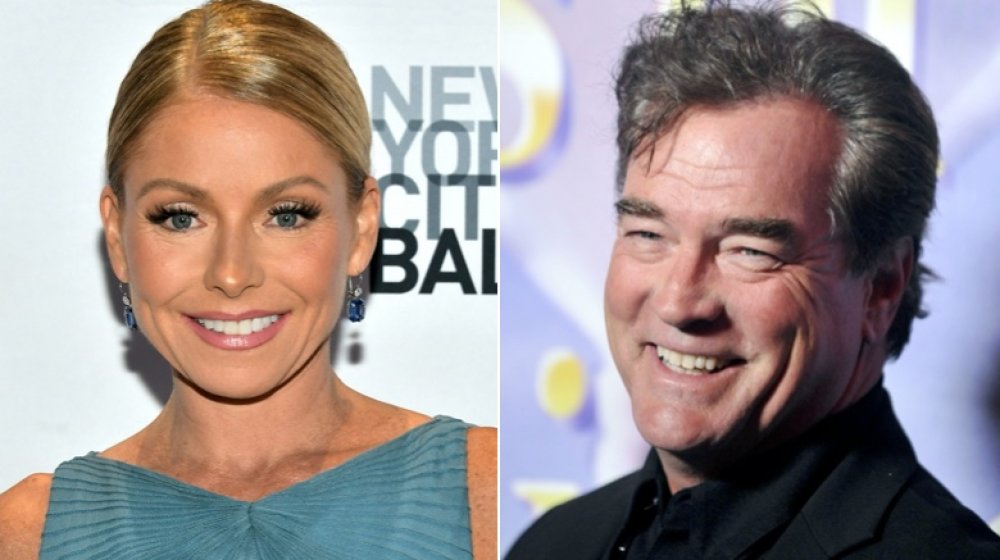 In addition to dealing with tension at home in the midst of the coronavirus pandemic, Kelly Ripa is undoubtedly still reeling from the loss of her former All My Children co-star, John Callahan. Callahan passed away on March 28, 2020 at the age of 66 after he suffered a stroke unrelated to COVID-19. Callahan, who played Edmund Grey on the hit soap opera, shared a daughter named Kaya with ex-wife Eva LaRue, who also starred alongside Ripa during the daytime drama's 41-year run.
"Your bigger than life, gregarious personality will leave a hole in our hearts forever..." LaRue posted on Instagram. "Kaya and I are beyond broken hearted, so stunned, sorry that my thoughts are a mess. You gave the best most beautifully written tributes, and I am at a complete loss for words right now for you."
Ripa also mourned her former co-star and friend on Instagram with an image of a pregnant LaRue and a proud Callahan on the red carpet years ago. "Because there are no words, all [I] can muster is Rest In Peace #johncallahan," she wrote. "My heart breaks for you @evalarue and @kaya_callahan."
We, too, are sending virtual hugs to Ripa, LaRue, and Callahan's family — onscreen and off.