Fergie's Sister Looks Exactly Like The Legend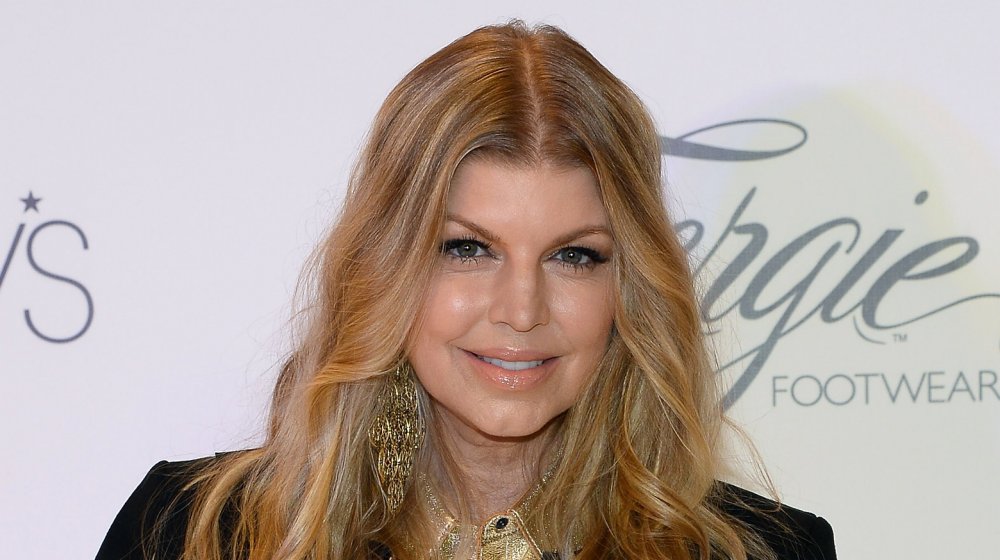 Ethan Miller/Getty Images
There may be benefits to having one child, but it seems as if Stacy "Fergie" Ferguson is happy to have a sibling by her side. While the Black Eyed Peas singer has experienced her fair share of career ups and downs — including receiving both industry awards for her work, as well as backlash over her take on the national anthem — her sister, Dana Ferguson, is surely always there to support the star.
A stylist at jewelry and accessories company Stella & Dot, Dana isn't shy about using social media to show off the fact that she's proud of her younger sister. "You are my hero and my best friend, I couldn't have asked for more!" she wrote on Twitter in March 2019 while wishing Fergie a happy birthday. She then added, "Hope your day is as beautiful as you are!"
Happy birthday to my amazing sister @fergie. i❤️you. You are my hero and my best friend, I couldn't have asked for more! Hope your day is as beautiful as you are! https://t.co/ztE4WblRHy pic.twitter.com/J4XhKck1Lr

— Dana Ferguson (@DanaMFerg) March 27, 2019
If Dana thinks her sister is pretty, then she must be fond of her own appearance. Because while these sisters have obviously always been close, they're looking more alike than ever these days.
Fergie and her sister Dana are totally twinning nowadays
In case you missed National Siblings Day and want to mark the occasion on your calendar next year, April 10 is the holiday when those with brothers and sisters get to note how much they care for their siblings (or complain about them, if so inclined). In 2020, Fergie was one of many stars who used the opportunity to share a photo of herself and her sister, which makes it clear these two look significantly similar to each other.
"Happy National Siblings Day @danamferg," the singer simply wrote on Instagram beside an image of herself with blonde hair that either has a reddish tint to it, or merely appears to due to the lighting. Either way, it seems to be the same shade that Dana is sporting. 
Their hair color isn't the only similarity. Both ladies' eyes appear to be the same shade, which is only enhanced by their predominantly black outfits that include scarves (or a bandana) around their necks. They topped off their twinning style by each wearing high ponytails, although Fergie chose crimped locks while Dana went with straight strands, offering a teeny-tiny sense of individuality.
But honestly, who would want to look different when both sisters are so stunning when they look alike?