The Truth About Jordyn Woods' Friendship With Megan Thee Stallion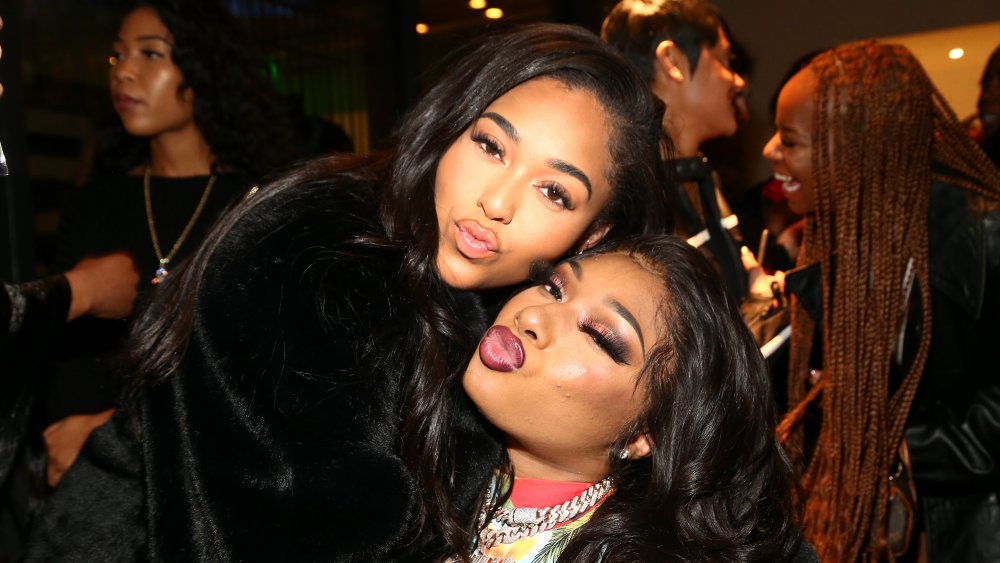 Tommaso Boddi/Getty Images
Model and entrepreneur Jordyn Woods went from being a star's sidekick to the star of her own show. (Well, not literally... yet!) The 22-year-old — who was once Kylie Jenner's best friend and roommate — now seems to be living her best life after being shunned from the Kardashian-Jenner clan in early 2019.
Almost an honorary Kardashian-Jenner at one point, Woods was put on the famous family's naughty list after she was caught kissing basketball player Tristan Thompson, who is the father to the child of Kylie's sister Khloé Kardashian. The sting of betrayal was sharp for the Kardashian-Jenners, who treated Woods like family and even involved her in Kylie's beauty ventures and Khloé's denim line.
While the fallout hurt Kylie and the rest of the fam, Woods seems to have grown from the rift. Since their split, the model has evidently been working on her very own music (after appearing on The Masked Singer), launching her own clothing line, and remaining a hot commodity among the companies that want to work with her.
Aside from the business and professional ventures, Woods has also come out of the woods with a whole new circle of friends. Her Instagram has noticeably shifted from often featuring Kylie to now only posting her current clique, which includes famous figures like Normani from Fifth Harmony and Megan Thee Stallion.
These friendship updates left us wondering about Woods' dynamic with her new pals, especially the increasingly popular Megan.
Twitter brought Jordyn Woods and Megan Thee Stallion together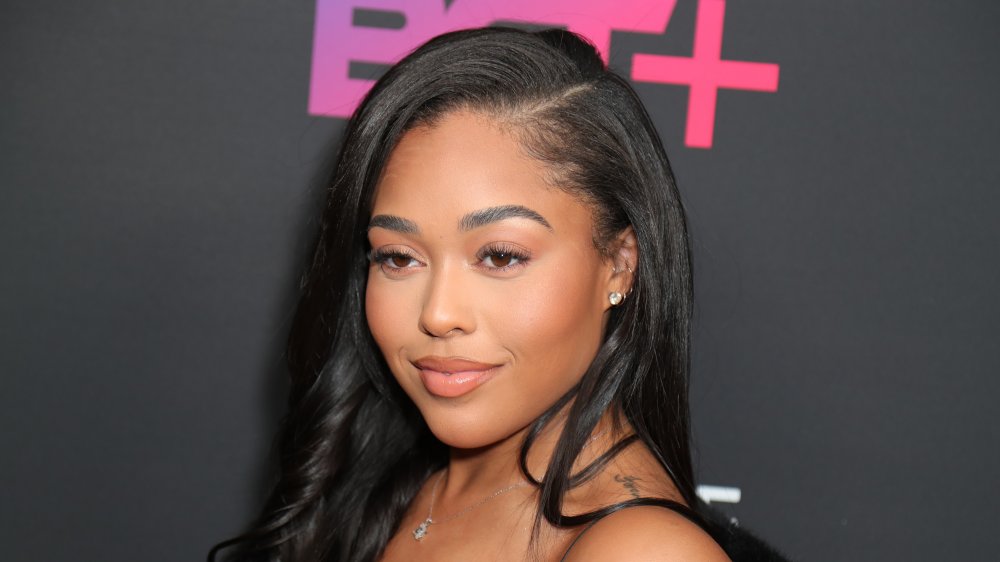 Leon Bennett/Getty Images
Jordyn Woods and Megan Thee Stallion seemingly linked up just months after Woods' fallout with the Kardashians. According to Life & Style Magazine, the two caught each others' attention in June 2019 after a fan tweeted, "I'm heavily in love with @jordynwoods and @theestallion." Woods replied, saying she's also "in love" with Meg, to which the artist responded with multiple heart-eye emojis.
Since that initial interaction, the two really hit it off on Twitter over a shared "hot girl summer," referencing Megan's lyrics that were popular on the radio around the same time.
While Woods and Meg's friendship was new, they soon seemed to really be enjoying each others' company. Later that August, the two hung out together and posted photos on Instagram of their clowning around, with Jordyn captioning the photos "real hot girl sh**."
Their budding friendship went into full bloom that Halloween, which they spent together and dressed in coordinating Mortal Kombat ninja outfits. The two caught up again as recently as January of 2020 when they posted about their night together at what The Blast suspected was a studio. "Missed my friend," Meg captioned a video of the two on her Instagram Story.
While coronavirus may be temporarily keeping the pals apart from each other for now, we can't wait to see how they spend their next hot girl summer together.