The Modern Family Prop Nolan Gould Stole After The Finale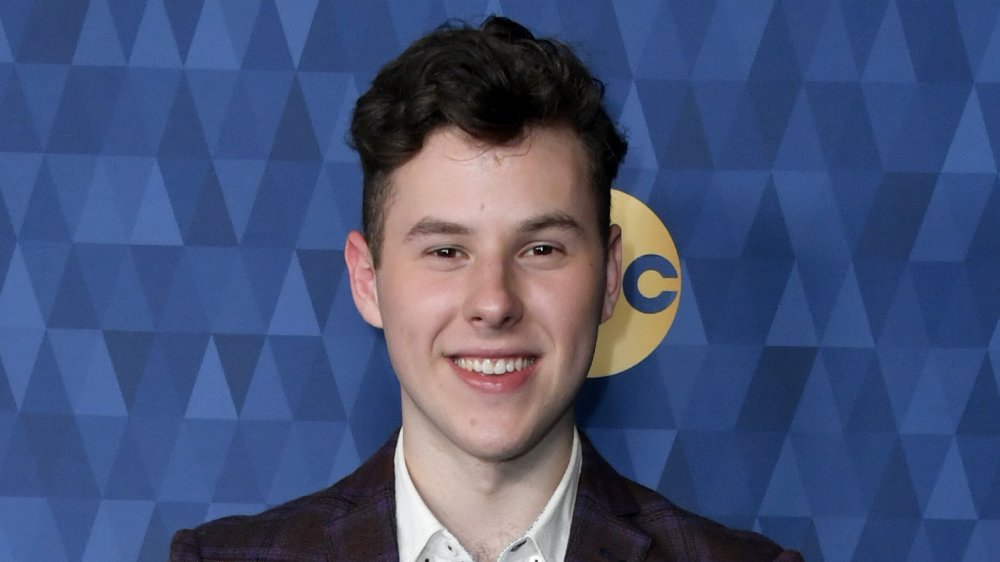 Frazer Harrison/Getty Images
After 11 seasons and over a decade with the Dunphy-Pritchett-Delgado tribe, Modern Family finally came to an end after airing its series finale in April 2020 — but that doesn't mean some of the show's cast members are leaving it completely behind.
Just ask Nolan Gould, the actor who played the lovable Luke Dunphy throughout the series' run: He might've said goodbye to the show that launched his career at the tender age of 10, but he made sure to leave with a parting gift.
During an interview with In the Know's Gibson Johns posted before the April 8 finale, Gould revealed how he had made sure to take a few props back home after filming wrapped. While the Modern Family star might've taken home more than one item (all of which currently reside in his apartment's kitchen), there was one particular prop piece the actor called "oddly iconic."
This 'Modern Family' prop traveled from one kitchen to another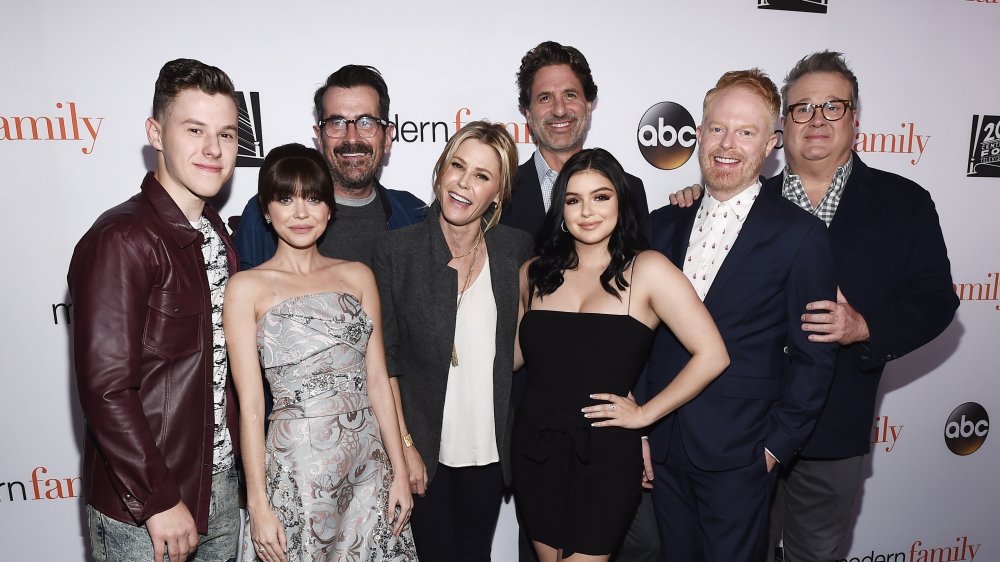 Amanda Edwards/Getty Images
So, what prop did the actor swipe? Fittingly, it's a centerpiece that any Modern Family fan would instantly recognize: a bowl full of fake plastic fruit from the Dunphy family kitchen. According to Nolan Gould, "oddly" is the keyword here — only because there's no clear reason the Dunphys would have a bowl of fake fruit in the first place.
But don't worry, Gould has his own theory as to how it ended up there, ultimately staying throughout the show's duration. "It just clearly got thrown there in the pilot because we were like, 'We need some, some fruit or some color splash in it,'" he told In the Know. "And then, nobody took it out. And it just kind of stayed for 11 years, unexplained why they have this tacky fake fruit bowl."
The fact that Gould took this particular set-piece might actually be for the best, at least for his co-star Julie Bowen, who played his mother Claire on the sitcom. "[Julie] said in an interview that she never wanted to see it again," Gould added. "And it just so happens that it's sitting in my kitchen."
Now, Nolan Gould is all grown-up — sort of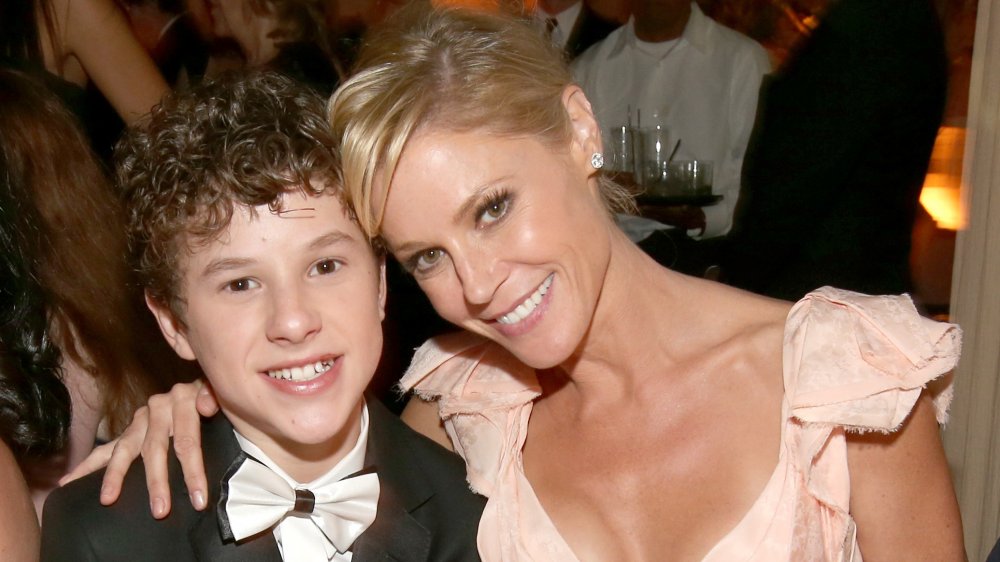 Christopher Polk/Getty Images
It's understandable that 21-year-old Nolan Gould would want a memento from the show he grew up on — literally, in front of millions of viewers. "It was definitely bittersweet in a lot of different ways. On the one hand, you're ready for things to end; you want to be able to move on to other things," Gould shared in an interview with Elite Daily in April 2020.
"It's just crazy when you think about how hundreds of people have worked on our show, how many thousands of hours have been spent on our show. And you look at how young we all were — you know, we were kids when we started, and now we're all adults," he added.
But just because Gould has grown up doesn't mean he's left his — and his character Luke's — more mischievous days behind. Case in point? The actor already has a prank in the works involving his Modern Family fruit bowl prop and Julie Bowen, who lives close to Gould's own Los Angeles abode. He joked to In the Know, "I think I'm planning on leaving little pieces of fake fruit on her doorstep."