Here's How Much Tamra Judge Is Really Worth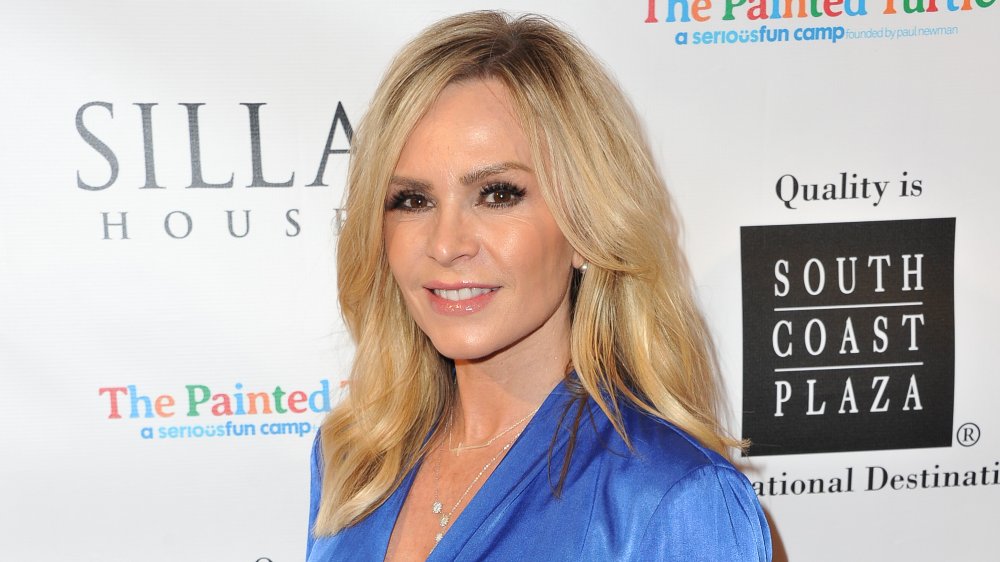 Allen Berezovsky/Getty Images
Tamra Judge may have left The Real Housewives of Orange County, but she has the show to thank for making her the millionaire she is today. According to Celebrity Net Worth, the reality star is worth a whopping $2 million!
Toward the end of her 12 seasons on the Bravo series, Tamra was making $600,000 per season, Radar Online reported in March 2017. That salary made her the ninth-highest paid Housewife — and not just in Orange County. According to Women's Health magazine, Denise Richards and Bethenny Frankel reportedly make $1 million or more per season — or more accurately, "did," since Bethenny left the franchise in 2019. 
Tamra exited in 2020, and while the show is no longer paying her bills, she's certainly not suffering. The longtime reality star runs a gym, CUT (Cardio Unique Training) Fitness, with her husband Eddie Judge. They also have a CBD business called Vena CBD (via Bravo). 
Tamra and Eddie Judge live a lavish life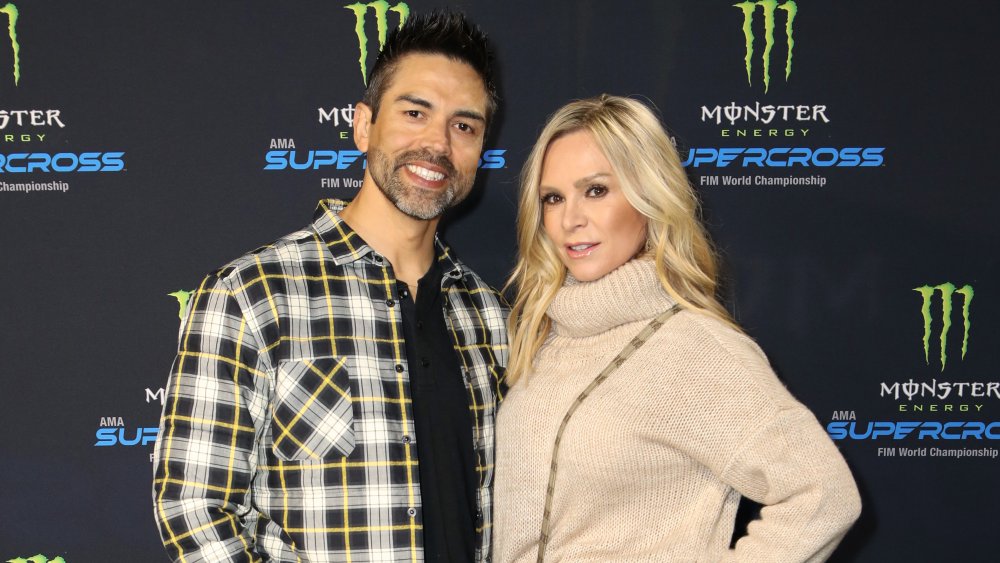 Ari Perilstein/Getty Images
Tamra Judge — who has four kids from previous relationships — made Eddie Judge a household name when the two began openly dating in front of the Real Housewives of Orange County cameras. Now, the fitness guru is worth $800,000. When they met, Eddie was managing the Judge Law Firm in Irvine, Calif. Now, he is a founding partner and co-owner of CUT Fitness with his wife.
The Judges' gym — based in Rancho Santa Margarita, Calif. — has seen much success since its opening in 2013, likely because of Tamra's celebrity status. They even plan to open an Orange County location, according to Celebrity Net Worth. 
Before meeting her hubby and diving into the reality TV, fitness, and wellness worlds, Tamra worked in sales for a tequila company and luxury car dealer, according to Celebrity Net Worth. She was also a real-estate agent for a company called Ladera Realtor.
Now, the star is living a lavish life with her man. In early 2020, she sold her 4,600-square-foot home (which she bought for $1.8 million) in the exclusive Coto de Caza gated community in California. The mansion boasts a huge pool, a spa, a large backyard, and a garage perfect for a $80,000 Range Rover like Tamra's, per Women's Health. 
Tamra's house sold in just a couple of days, and since then, she has been renovating her old Covenant Hills mansion (via Bravo). Once it's finished, fans have no doubt it will be RHOC-worthy.