The Tragic Death Of Mark Wahlberg's Sister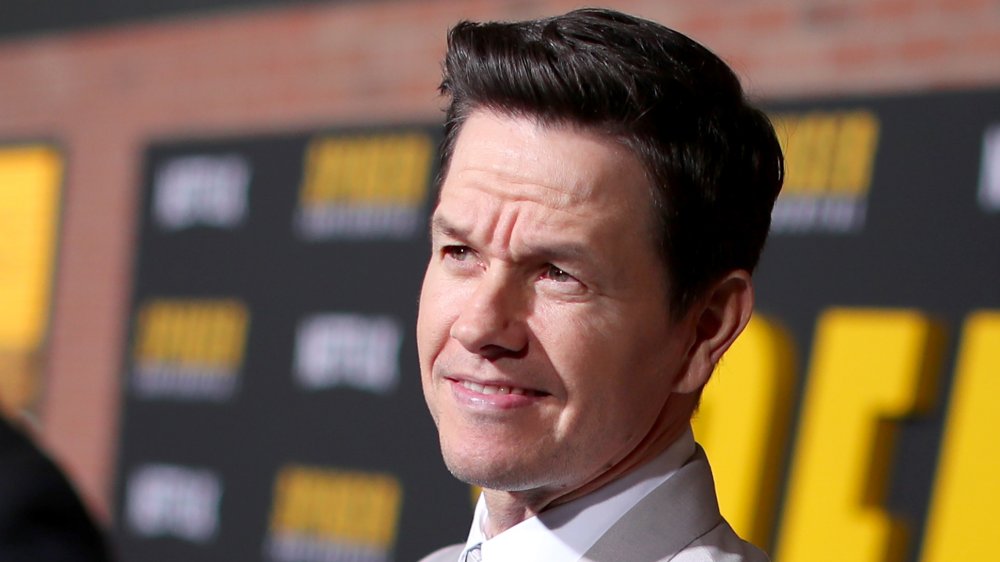 Joe Scarnici/Getty Images
Mark Wahlberg's life was forever changed on Sept. 2, 2003. Just as the actor celebrated the birth of his first child, daughter Ella Rae Wahlberg, he was notified that his sister, Deborah Donnelly-Wahlberg, had suddenly died. Donnelly-Wahlberg was 43 at the time. She was being treated for a suspected kidney stone in a Boston hospital when she suffered a fatal heart attack during a procedure. 
"It was the best day of his life — and the worst. Every year on the kid's birthday, he'll be reminded of it," a friend told E! News.
Though the tragedy of losing his beloved sister will never truly fade, the actor has a large support system. According to Celebily, Wahlberg has seven older siblings: Arthur, James, Michelle, Paul, Tracey, Robert, and Donnie Wahlberg. He also has three half-brothers and half-sisters on his father's side: Scott, Buddy, and Donna. Apart from that, he has a beautiful family of his own with wife Rhea Durham and kids Ella, Grace, Brendan, and Michael (via Closer Weekly).
The dearth of Mark Wahlberg's sister shattered the family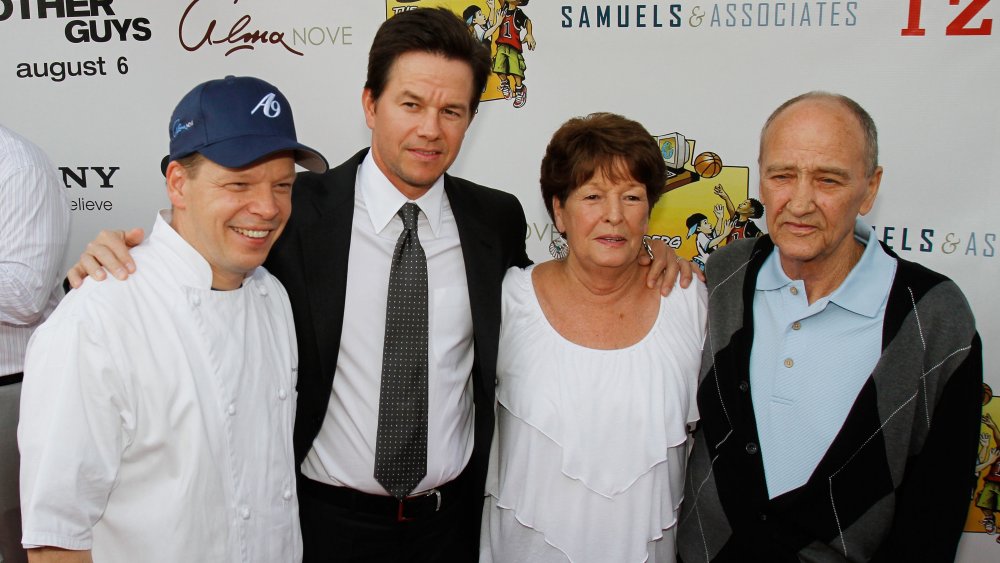 Robert E. Klein/Getty Images
Deborah Donnelly-Wahlberg's obituary in The Boston Globe described her as a loving mother, daughter, and sister. She was known as "Debbie" to her big circle of loved ones, which included siblings, nephews, nieces, uncles, aunts and cousins — she was known as "Debbie." 
Mark Wahlberg told Entertainment Tonight that his sister's death was a shock to the entire family, especially for their mother, Alma E. Wahlberg, who got so depressed she essentially lost her identity. "It was completely devastating," the actor said. "My mom really went into a big, deep depression after my sister passed away ... no parent should have to lose a child."
Fortunately, participating in the family's TV show, Wahlburgers, helped Alma cope with her grief. "The restaurant, it's given her a fresh start and a new lease on life, so it's made her happy," he told Hollywood Life in 2019. In fact, the burger business has been good for the entire family. "The business has really brought us together."
The Wahlberg family has great memories with Debbie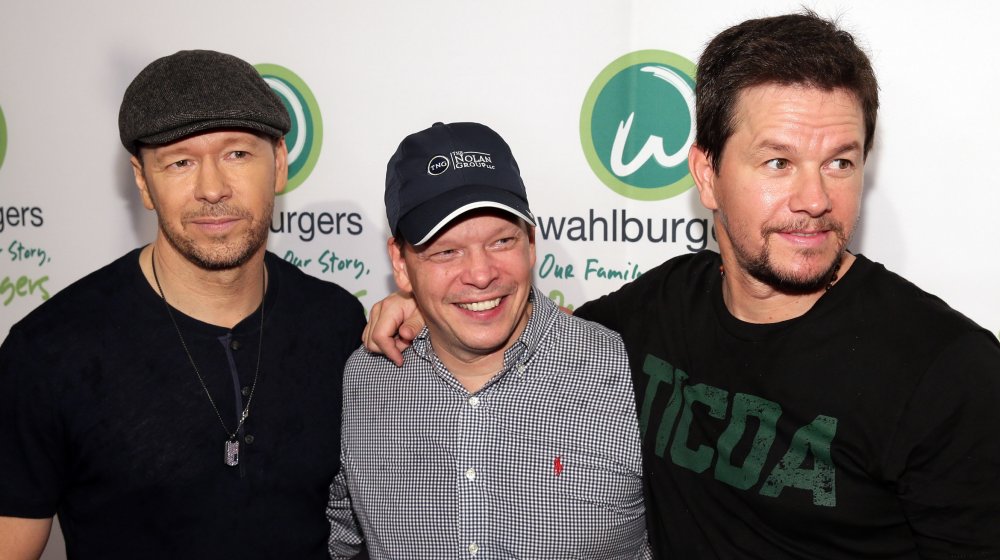 Neilson Barnard/Getty Images
Although it's heartbreaking for Mark Wahlberg's family that Debbie Wahlberg is no longer here, the siblings take comfort in reliving their childhood memories. One especially meaningful memory? "I'll always remember and I think anyone in my family, including Mark [Wahlberg], will tell you that Christmastime when we were kids was the best part," Donnie told Closer Weekly. "Whoever woke up first would immediately wake up the other siblings and we would all sit at the top of the stairs waiting to go downstairs to see what was under the tree."
Donnie admits the family didn't have a lot of money for an elaborate Christmas, noting how their excitement made up for what they lacked. "We didn't always get a lot of stuff, but that moment, the nine kids, literally sitting together on the steps waiting for our parents to come out and say, 'OK, go down!'" he said. "It's probably one of the greatest memories of my life." 
How sweet! We're glad to hear the family can reflect on these happy times as they grieve Debbie.