The Truth About Mila Kunis And Ashton Kutcher's Quarantine Wine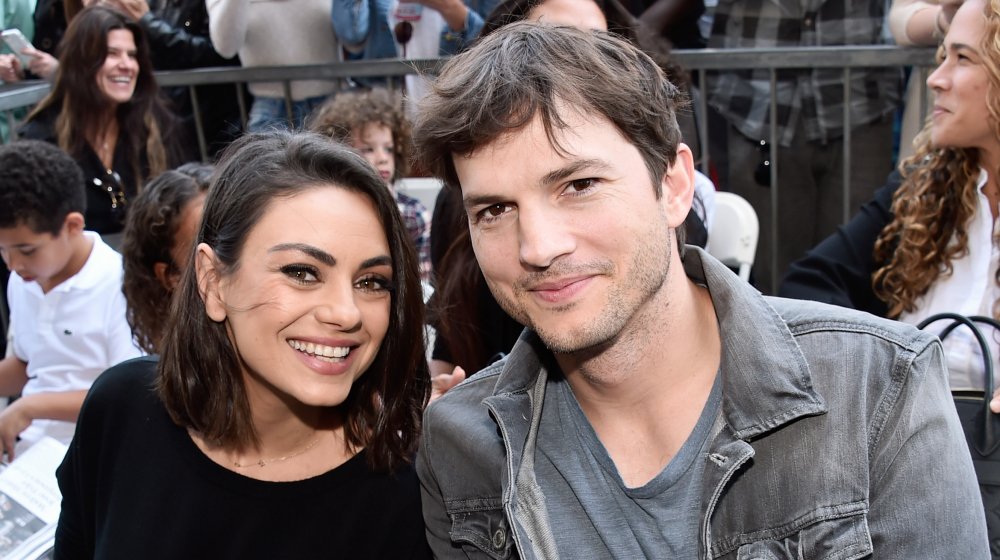 Alberto E. Rodriguez/Getty Images
While the current coronavirus pandemic has driven millions into self-quarantine in an effort to stop its spread, some might argue it hasn't crushed our collective creative spirit. If anything, it has spurred it: from penis-decorated face masks ("when someone tells me my mask has penises on it, I will kindly let them know this is how I determine they are too close, kindly back the f **k up") to coronavirus umbrella shields, a slew of witty-but-practical inventions borne from weeks of shelter-in-place orders have popped up over the internet at a steady-but-viral pace. It looks like celebrities are also starting to cash in on this trend, with pop-culture power couple Ashton Kutcher and Mila Kunis among the latest.
So what are the That '70s Show alums doing to help raise money for COVID-19 relief efforts while helping the rest of us find ways to pass the time? From the looks of it, it's one that many of us will certainly delight in (those of us that are over the age of 21, at least.)
Ashton Kutcher and Mila Kunis launch a boozy venture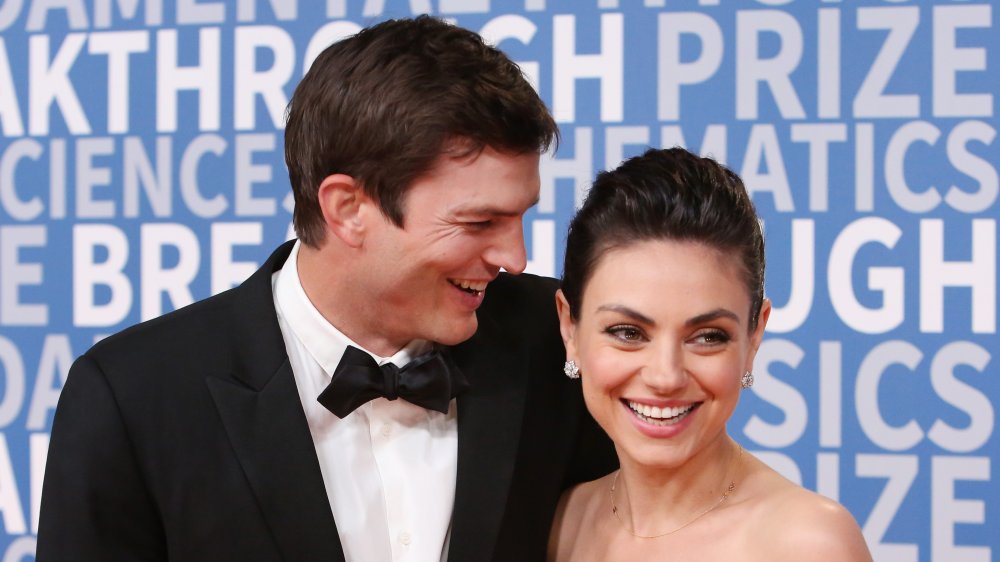 Jesse Grant/Getty Images
The answer? Presenting: quarantine wine!
On April 19, 2020, both Kutcher and Kunis took to Instagram to announce their novelty item for COVID-19 relief. In a video, the couple announced their plans to partner with Nocking Point, a company that produces premium wines in collaboration with artists and celebrities in an effort to raise awareness (and profits) for various causes.
According to the post, 100 percent of the profits from the new vintage — literally named "Quarantine Wine" — will go to four different COVID-19 relief efforts, two of which aim to deliver ventilators and PPE machines to medical facilities in need, and two of which send SNAP benefits and groceries to food-insecure communities.
According to Nocking Point's website, anyone in dire need of a couple of bottles of pinot noir for a total of $50, with shipment slated for May 2020. However, the vintners have decided to keep the availability of the Kutcher-and Kunis-inspired libation under wraps...for now.
"These are unprecedented times we're living in," Kutcher said, concluding the video. "And unprecedented times call for –"
"More drinking," Kunis added, laughing. "That's not what you were going to say?"
"I was going to say unprecedented measures, but you say 'more drinking,' I like it," Kutcher said.
Unlike these celebs who didn't take the coronavirus seriously, it sounds like Mila Kunis and Ashton Kutcher are doing the best they can to help.