What Is Chris Pratt's Relationship With Anna Faris Like Today?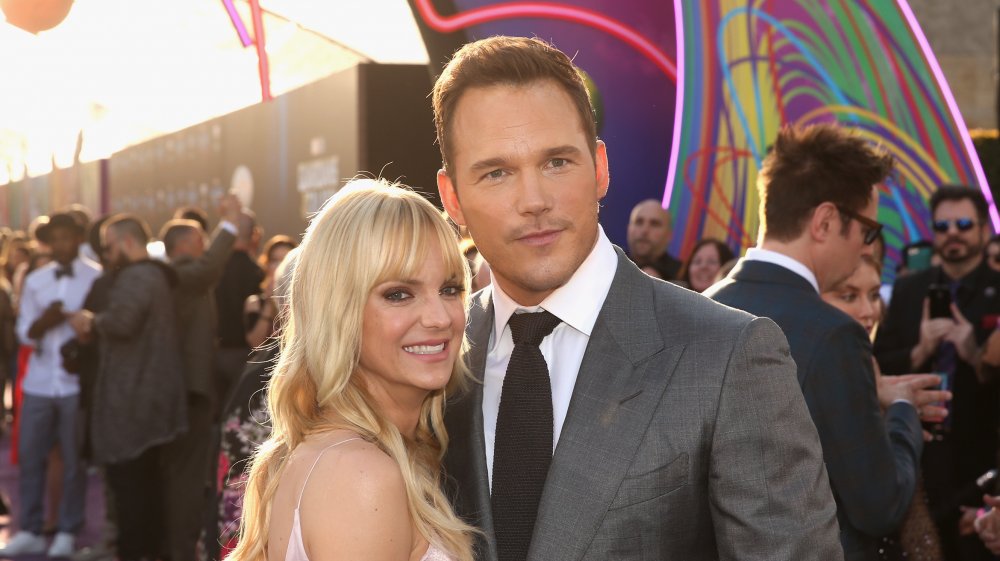 Jesse Grant/Getty Images
It feels like a whole lifetime ago that Chris Pratt and Anna Faris were everyone's favorite celebrity couple. Now, Pratt is happily married to Katherine Schwarzenegger and they're reportedly expecting their first child together. Meanwhile, Faris is engaged to a cinematographer named Michael Barrett.
While the exes have done a great job building new lives post-split, they'll always be linked because they share a 7-year-old son named Jack. Apparently, these two are on very good terms, or at least that's what it seems like based on public comments. However, a supposed insider spilled some tea to Us Weekly for a March 5, 2020 article: "Chris was very insecure about himself before he started dating Katherine. He never felt 'good enough' for Anna Faris, and then when their relationship started to go downward, he was angry and not liking who he was." 
Of course, that wasn't an on-the-record comment from the actor himself, but it is one of the latest news stories about Faris and Pratt's relationship. And it was widely reported by other media outlets as well. Even so, it doesn't quite line up with remarks they've made themselves. According to these two, they're actually some of the most amicable exes of all time.
Most likely, the truth is somewhere in between the reported feelings and the comments they've shared themselves. However, it does seem to be a pretty positive relationship overall. While most people avoid photos of their exes, Pratt, Schwarzenegger, and Faris all follow each other on Instagram.
Chris Pratt and Anna Faris are co-parenting their son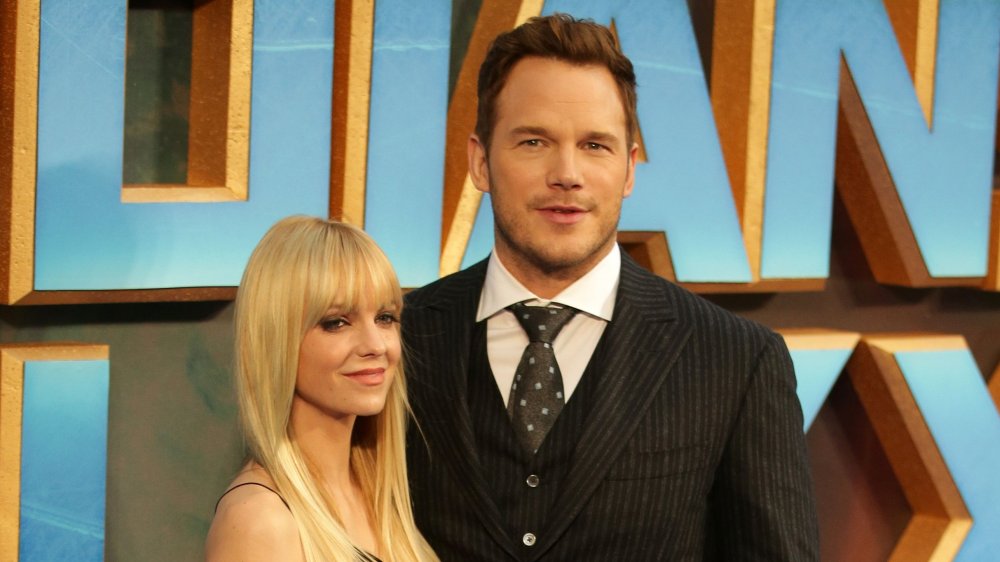 Daniel Leal-olivas/Getty Images
In August 2017, Chris Pratt and Anna Faris announced they were splitting up with a joint statement that they shared on Pratt's Facebook page. The statement emphasized they were united in caring for their son Jack. They also stated they want to "keep the situation as private as possible moving forward." 
When the couple settled their divorce in November 2018, they agreed to forgo spousal support and promised to live within a five-mile radius of each other, according to court documents obtained by People. Aside from co-parenting successfully, they've incorporated their significant others as well. In 2018, Pratt and Faris celebrated Halloween by trick-or-treating with their son, Katherine Schwarzenegger, and Michael Barrett. TMZ even shared photos of everyone dressed up having a fun time.
Pratt has not said much about the co-parenting dynamic, but Faris has. Following the blended family Halloween outing, Faris set her sights on other holidays. In April 2019, Faris spoke with divorce attorney Laura Wasser for an episode of her Divorce Sucks! podcast. According to People, she shared that her goal was "have group Thanksgiving dinners together and to be at that place."
Faris also said, "Grudge-holding is not something that Chris and I do. So, we wanted to make sure, of course, that Jack was happy, but that we were happy and supportive of each other and that we could have this fantasy idea of, do we all spend Christmas together? Do we all vacation together?"
Anna Faris is supportive of Chris Pratt's relationship with Katherine Schwarzenegger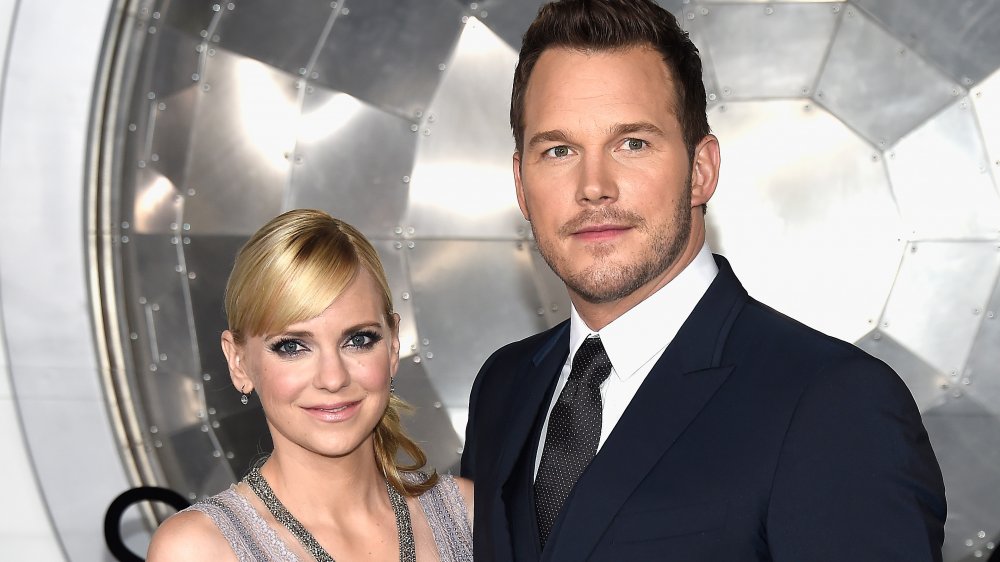 Matt Winkelmeyer/Getty Images
Aside from supporting Chris Pratt as her son's dad, Anna Faris has been very vocal about her approval for his relationship with Katherine Schwarzenegger. When Pratt and Schwarzenegger got engaged in January 2019, Faris talked about it during an episode of her podcast Anna Faris Is Unqualified. Harper's Bazaar reported she said, "Sweet Chris, my ex, got engaged to Katherine today, and I'm so happy for them." 
Faris also remarked, "I knew that it was gonna happen, and I love her, and I love him, and I'm just so happy that they found each other. I so subscribe to the idea of expanding family and love, with Jack." She even added, "I'm thrilled. They're both f*cking amazing people. I'm so happy." That's certainly a beaming endorsement of the union.
During that same episode, Faris revealed she had the inside track on the engagement news, explaining, "Chris texted me this morning and he was like, you know, 'I proposed to Katherine last night,' I was like, 'Ah that's amazing!'" Not only that, but she even wanted to take part in the ceremony. She shared, "I texted him back like, 'Just want to remind you, I'm an ordained minister.'" That part didn't happen, but the fact that she offered speaks volumes when it comes to her feelings on the couple.
Now, fans are just waiting for a podcast where Faris gushes over how great Pratt and Schwarzenegger will parent together.