Is Kim Jong Un Married?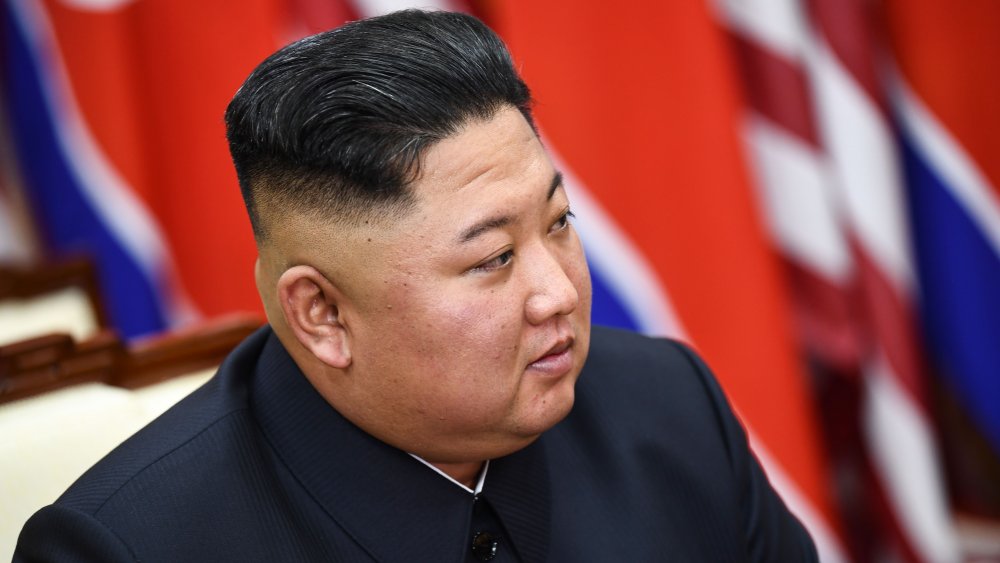 Brendan Smialowski/Getty Images
One of the most bizarre and eerie things about the North Korean regime is just how secretive it is. So secretive, in fact, that very little is known about Kim Jong Un's wife, though he does have one. You'd think that they would have had a huge state wedding or something, but even their anniversary is up for debate.
According to the Chosun Ilbo, South Korean intelligence believes that Kim married his wife Ri Sol Ju in 2009, and they reportedly have three children together, though no one knows if there is a male heir or not yet. Their marriage wasn't made public until she started making appearances with him in 2011, per CNN. 
The BBC reported in 2012 that Kim might have spotted Ri at a concert she was performing in. Intelligence also suggests that Ri, who's now in her 30s, might have visited South Korea in 2005 as part of the North's cheerleading team for the Asian Athletics Championships. According to the same report, Ri would have also likely participated in "inter-Korean exchange programs." Further intelligence suggests that Ri might have also been to China to study singing. 
Kim Jong Un's wife was groomed to be first lady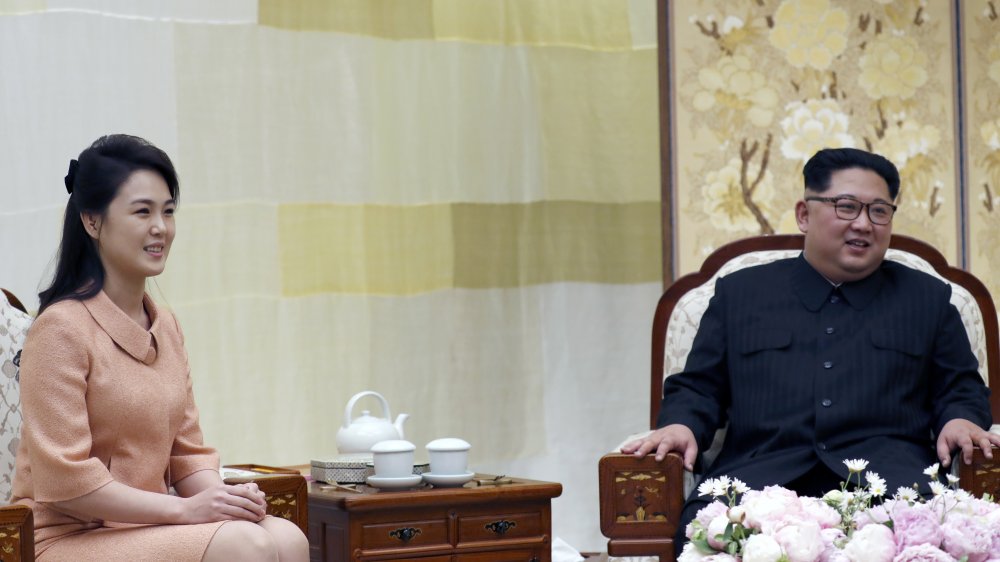 Pool/Getty Images
According to the Chosun Ilbo, Kim Jong Un likely spotted his wife, Ri Sol Ju, while she was performing at a concert in 2010. A source told the outlet, "To my knowledge, Ri was a performer with the artistic troupe for the State Security Department. She was groomed as the first lady for about six months in special classes at Kim Il-sung University."
She reportedly comes from an "ordinary" family in Pyongyang. According to Michael Madden, an expert who publishes North Korea Leadership Watch, Ri was born around 1984 in Chongjin, North Korea's third largest city, and is a graduate of Kim Il Sung University. She's also reportedly the granddaughter or grandniece of Ri Pyong Chol, a former head of the Korean People's Army Air and Anti-Air Forces, and her father was likely also a KPA officer. 
Ri made her first public appearance with Kim when attending the 2011 funeral of his father, Kim Jong Il. She's attended many public events with him since, including meeting with foreign leaders, per CNN. This is notable because she's taking on more of a Western "first lady" style role, which is a departure from how the family treated wives in the past. Given her Western style of dress when she was first introduced to the world in 2011, many wondered if Kim, 36 years old, would be less severe and traditional than his father. So far, that's up for debate. 
Kim Jong Un's wife is breaking protocol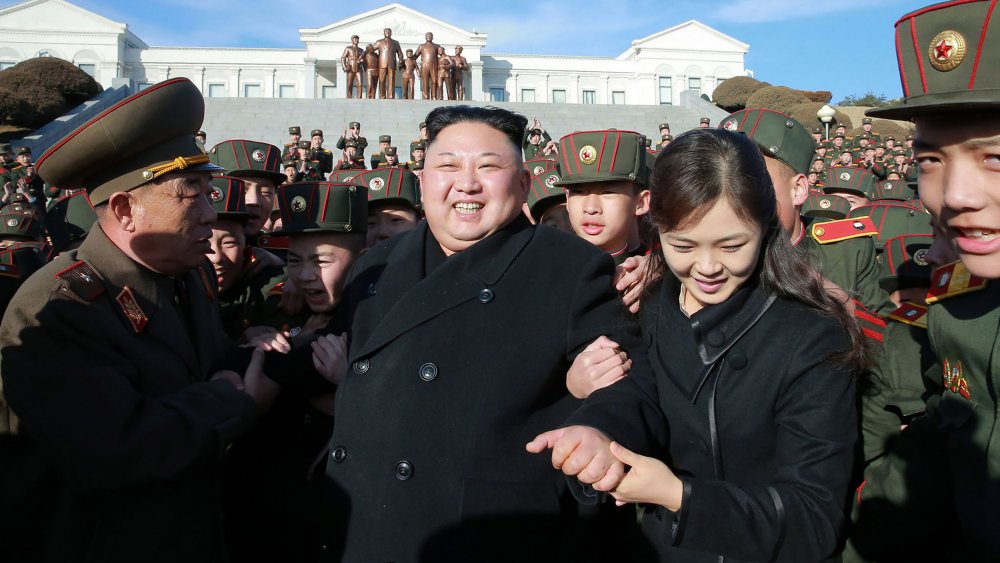 Str/Getty Images
The fact that Kim Jong Un's wife Ri Sol Ju attends events and meets with foreign leaders with him is a very big deal. In fact, it was such a departure from protocol that some initially wondered if she was a secret sister or some other family member, per CNN. 
According to CNN, Kim's father and grandfather had multiple wives, but they were never mentioned in state media and did not attend events or do anything except have children. Andrei Lankov of Kookmin University in South Korea told CNN in 2012, after their marriage was announced, "When his grandfather's first wife — if you like, the founding mother of the dynasty — was alive, her name was never, never mentioned in media. Her existence was never even hinted at." 
It's possible that he does have other wives that he doesn't mention or bring to events. When Ri was first spotted at Kim's side, she was initially identified as Hyon Song Wol, a popular singer, per CNN. South Korean media speculated that Hyon dated Kim, but married a military officer. The rumors claim Kim forced the couple to split up and restarted their relationship to have a son together. He was thought to have executed her in 2013, but she's been spotted alive, according to MSN, as recently as 2019. 
Obviously, the world may never know all the secrets of North Korea, but Kim's wife has already made history just by existing.