Everything We Know About Pauly D And Vinny's New Show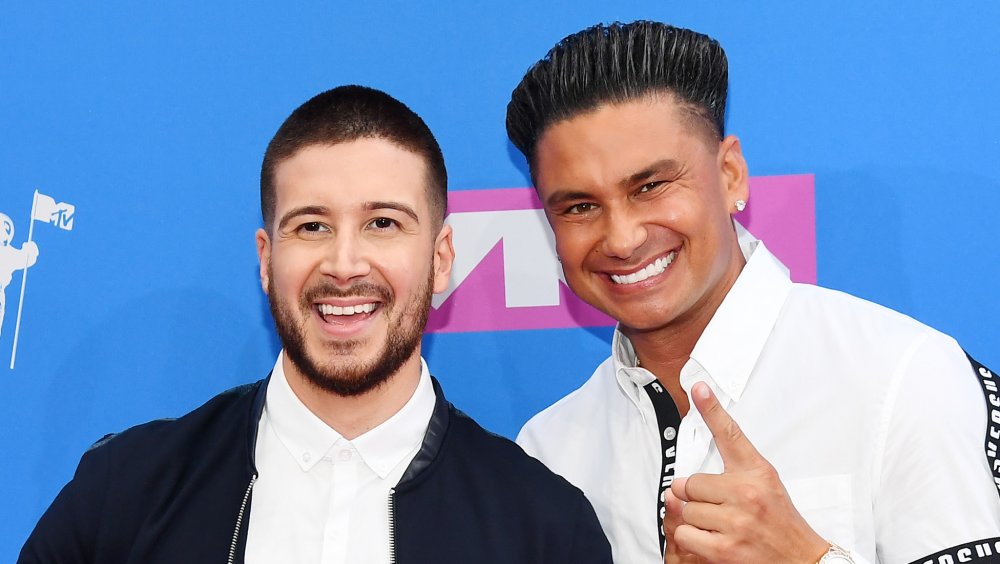 Nicholas Hunt/Getty Images
Paul "Pauly D" DelVecchio and Vinny Guadagnino may be most famous for Jersey Shore, the series that made them famous in 2009, but they've also appeared on their fair share of other reality shows. In 2009, they appeared in A Double Shot at Love, where they tried to find a partner amongst a sea of women. The show lasted one year, though the duo also appeared in a 2019 spinoff series as the coveted Bachelor-like hunks who the female contestants tried to fight for. In 2012, Pauly launched The Pauly D Project, and in 2013 Vinny tried to make it with his series The Show with Vinny, and its spinoff, Vinny & Ma Eat America. Finally, in 2018, the two came together again for a Jersey Shore reunion spinoff, Jersey Shore: Family Vacation.
After over 10 years in the spotlight, Vinny and Pauly D are back together once again. This 2020, the dynamic duo will appear in a show called Revenge Prank with DJ Pauly D and Vinny, in which they'll show off the wild pranks they've become known for on TV, according to People. Here's what we know about the new show so far.
Pauly D and Vinny are using their prank skills for good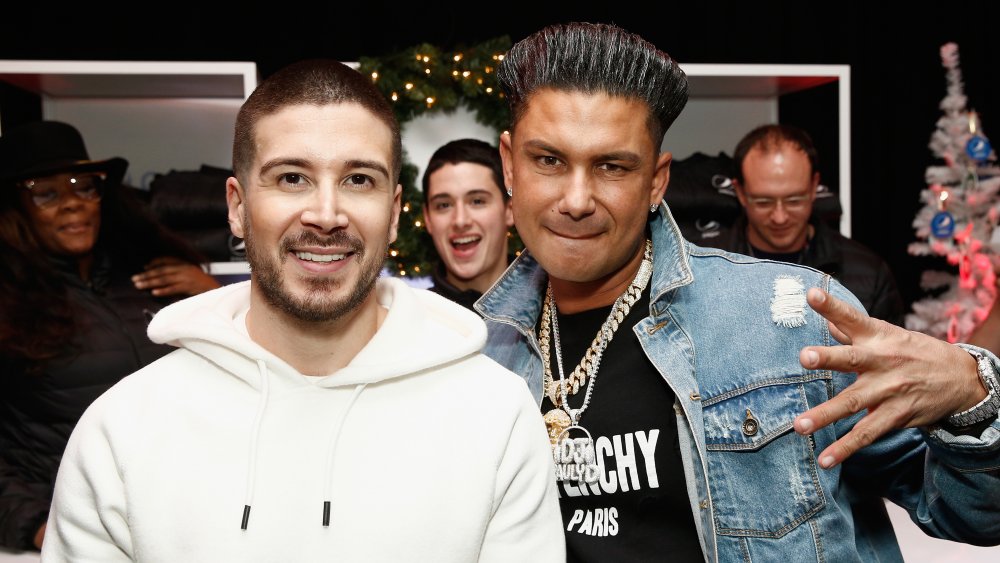 Brian Ach/Getty Images
Pauly D, who calls himself a "prank war champion," often plans epic stunts with Vinny Guadagnino on Jersey Shore, so it only makes sense that the two turn their favorite hobby into yet another hilarious MTV series. 
In their new show, Revenge Prank with DJ Pauly D and Vinny, the pals will essentially be helping prank victims get revenge. They'll find the subject of a viral internet prank and hatch a plan for them to get back at the friend, family member, or loved one who originally embarrassed them. With help from the hosts, the subject will attempt to pull off an over-the-top revenge prank on their original prankster, according to People. 
The series is slated to launch in the summer of 2020, though the release date has yet to be announced due to the uncertainty surrounding the COVID-19 pandemic (via Elite Daily).
Pauly D and Vinny are also continuing to appear on Jersey Shore: Family Vacation. Season 3 is now airing on MTV.