This Was Demi Lovato's Inspiration During Her Time In Rehab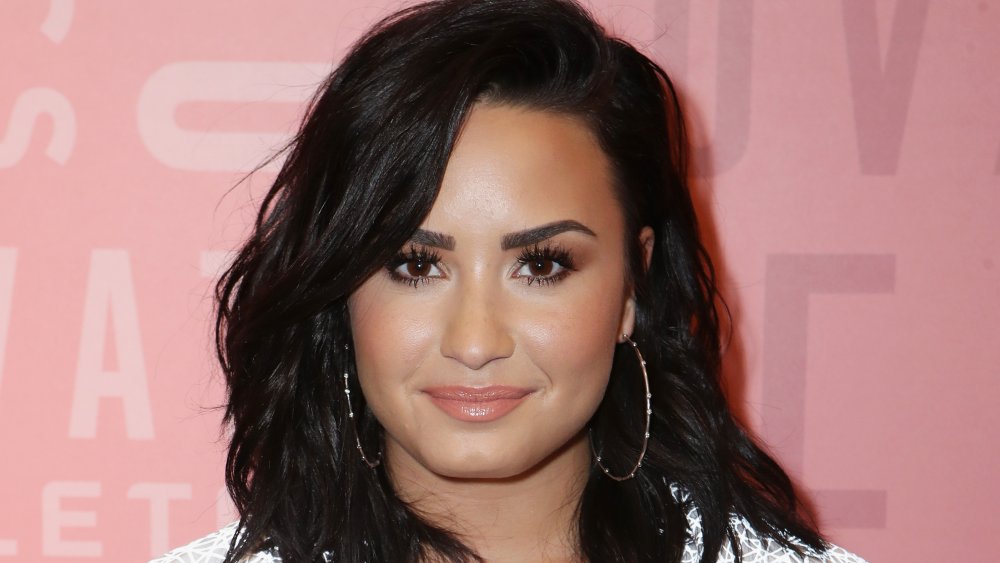 Ari Perilstein/Getty Images
Demi Lovato has been through a lot the past few years. Luckily, the singer and former Disney star has had the strength to survive myriad demons, including addiction, disordered eating, and mental health issues, all of which culminated in an apparent overdose in 2018. 
While Lovato has since made a measured and mounting return to the public eye, it hasn't been a solo effort — in fact, the performer candidly opened up in April 2020 during a surprise virtual reunion with some of her former Disney alums about her past and ongoing struggles, sharing the name of a specific person who served as an inspiration for her recovery.
So, who was the person who helped our girl pull through? It turns out that even almost a decade later, a fellow Sonny With a Chance castmate was a source of strength for Lovato to face her inner demons and come out on the other side.
Demi Lovato cited this former costar as her inspiration during her battles with addiction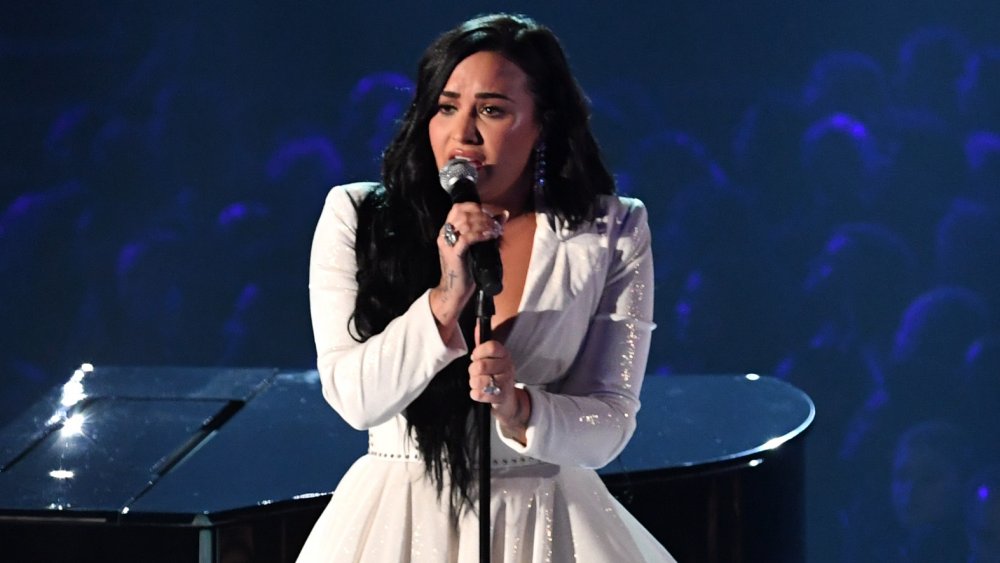 Kevin Winter/Getty Images
During the virtual call, former Sonny With a Chance costar Allisyn Ashley Arm kicked off the conversation by asking her old castmates what they had been up to since the Disney show wrapped in 2011. In an honest but winsome move, Lovato harnessed her agency and took an upfront approach. "I went to rehab," the singer joked. "Several times."
Her unflinching, but witty response led her fellow Sonny grads to praise her watersheds from her recent comeback — namely her rendition of the national anthem at the 2020 Super Bowl and knockout performance at the Grammys that January. Subsequently, they had a candid conversation about how Lovato was able to work through her mental health issues to make that comeback in the first place.
While Lovato, who played the titular Sonny in her 2009 breakout role, cited one particular person as her north star through addiction and illness: former actor Tiffany Thornton, who played Lovato's rival-turned-best-friend Tawni Hart. The reason? Lovato saw — and continues to see — Thornton as an example of a person who, as a contemporary, knows the exact same kind of pressures placed particularly on women in the entertainment industry.
"When I went away to treatment for the first time, you were my biggest inspiration coming out of it because you dealt with all of those pressures of being a woman on TV," Lovato confided during the virtual chat.
Demi Lovato is 'so much happier with the mentality' she has now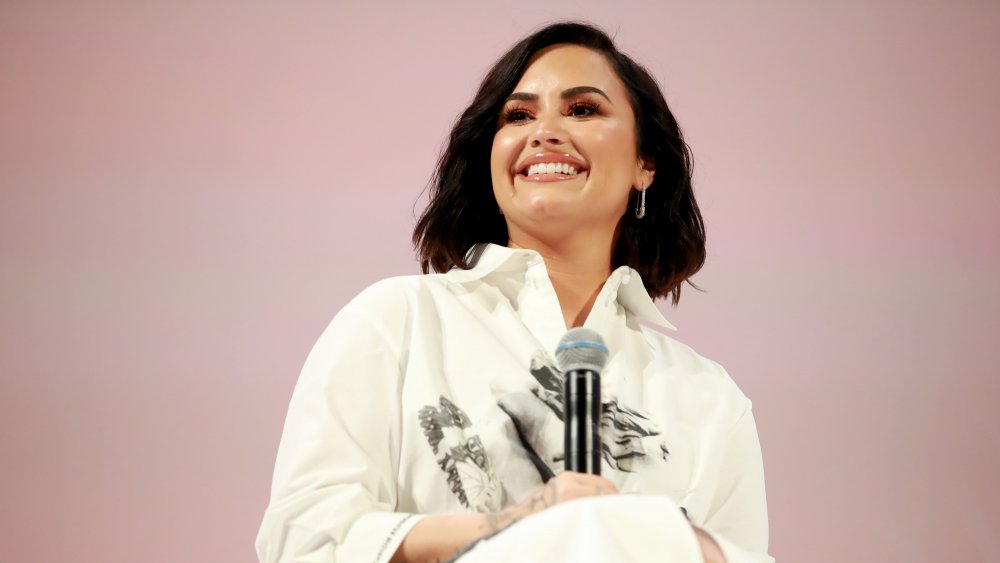 Rich Fury/Getty Images
Part of what cast Tiffany Thornton as a personal touchstone during Demi Lovato's rock bottom was that Thornton seemingly always maintained a healthy attitude about the very same things that Lovato struggled with. The entertainer specifically cited her grapples with self-worth, particularly with body dysphoria that lead to a years-long battle with an eating disorder.
"I'm so much happier now with the mentality that you have," Lovato relayed specifically to Thorton during the virtual reunion. "I look back and it and I'm like, 'Man, it's a shame that we wasted any energy on what we wore on set.'"
"I'm realizing that as I've gotten older... when you start off in the industry as a 7-year-old, 8-year-old, you kind of value your self-worth with your success," she added.
The "Cool for the Summer" singer also expressed her admiration for Thorton's choice to leave the entertainment industry in 2015, saying goodbye to Hollywood three years after Sonny spin-off So Random! ended its only season. "I have moments all the time where I'm like, 'Do I want to continue this?'" the artist confessed. "Or do I want to pull a Tiffany and move to Texas, have a family and have a farm?"
No matter which path Lovato ultimately chooses, we're just happy she's just looking forward to her future.
If you or someone you know is struggling with substance abuse and mental health, please contact SAMHSA's 24-hour National Helpline at 1-800-662-HELP (4357).