Meghan Markle May Be Revisiting This Job From Her Past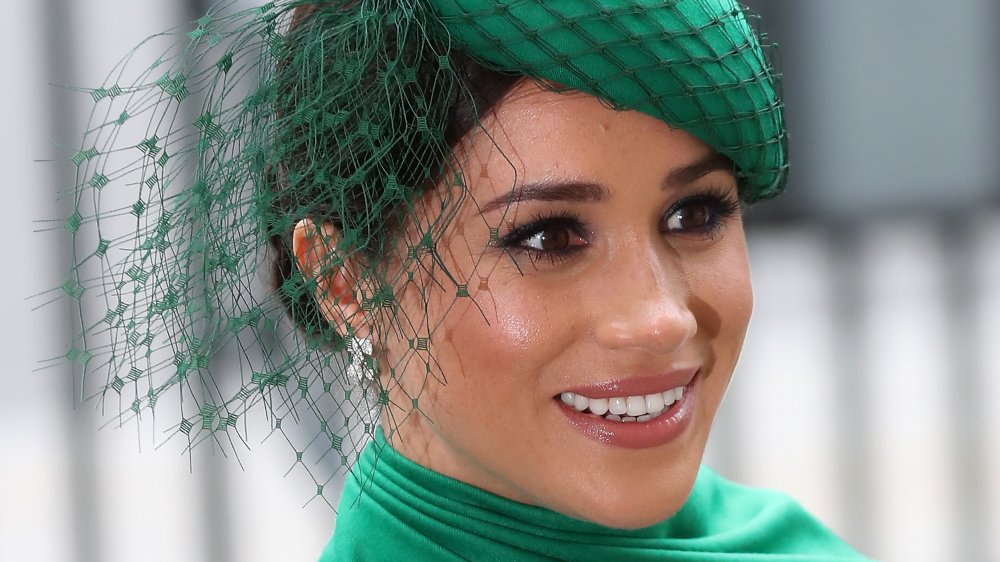 Chris Jackson/Getty Images
Talented actress, former senior royal, feminist, mother, and humanitarian — we know Meghan Markle to be many things at once. But her Megxit from the British royal stage, alongside husband Prince Harry, has brought about even more layers to her already dynamic personality. 
Among her recent undertakings as she and Harry sever ties with their royal duties are projects closer to her forte; she first came into the limelight when starred as Rachel Zane in Suits. Her first job fresh out of royalty also plays off her screen-related skills: She landed a gig narrating Disney's documentary Elephant, which aired alongside another doc about dolphins featuring a voice-over by Natalie Portman. Fitting into her humanitarian work, Meghan even asked that part of her paycheck be donated to Elephants Without Borders, a conservation charity in Botswana. 
Now, rumor has it that Meghan may now be exploring yet another option to fill both her time and wallet as she and Harry shift away from the royal payroll. 
Will Meghan Markle pursue her own blog... again?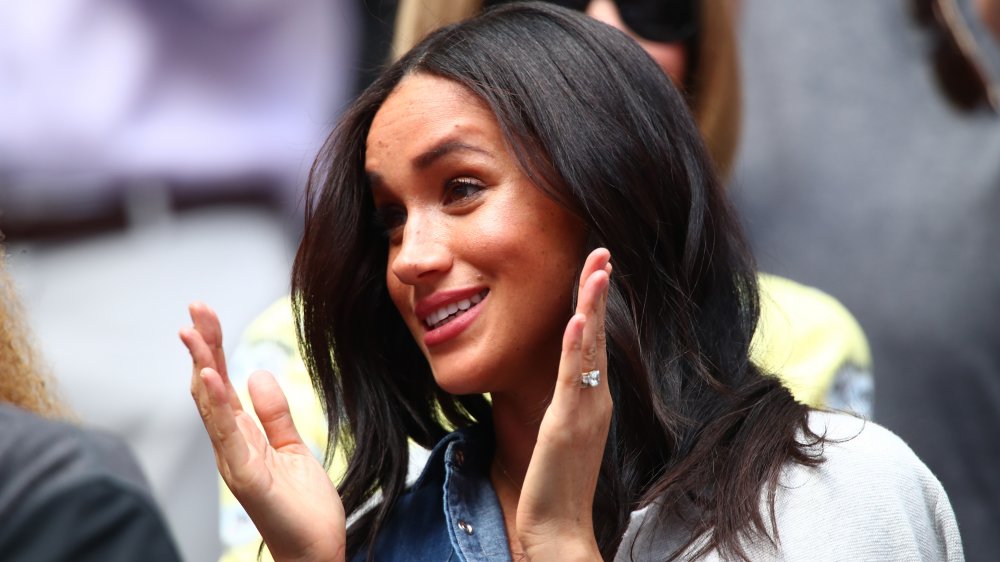 Clive Brunskill/Getty Images
According to comments made by royal expert Myka Meier on the Royally Obsessed podcast in late April 2020, Meghan Markle could revive her now-discontinued travel and lifestyle blog, The Tig. Meier believes the blog's relaunch could already be in the works, alongside a new Instagram handle for her brand after her and Harry severed ties with their Sussex Royal account. 
"I think we will be seeing something very interesting and creative with masterminds from all over the world coming together to bring something inspiring soon," the expert predicted, pointing to Gwyneth Paltrow's Goop as an example of what Meghan could pursue. Meier added, "'I have a friend with a little bit of insider knowledge, and I think she's already working on something."
According to a scoop by The Sun that was reported on by The Daily Mail, Meghan's business manager Andrew Meyer requested to trademark the blog's name until 2021. While Meghan's spokesperson told The Sun that this was in an effort to "prevent false branding" and "avoid others purporting to be the Duchess or affiliated with her," other information suggests it could signal a new beginning for another one of Meghan's projects. 
The company that filed the documents to extend Meghan's rights over her website's name is also rumored to have an affiliated website under its wing called "Tigtots," which may be a blog for parents or mothers with toddlers. 
What would Meghan Markle's new blog be about?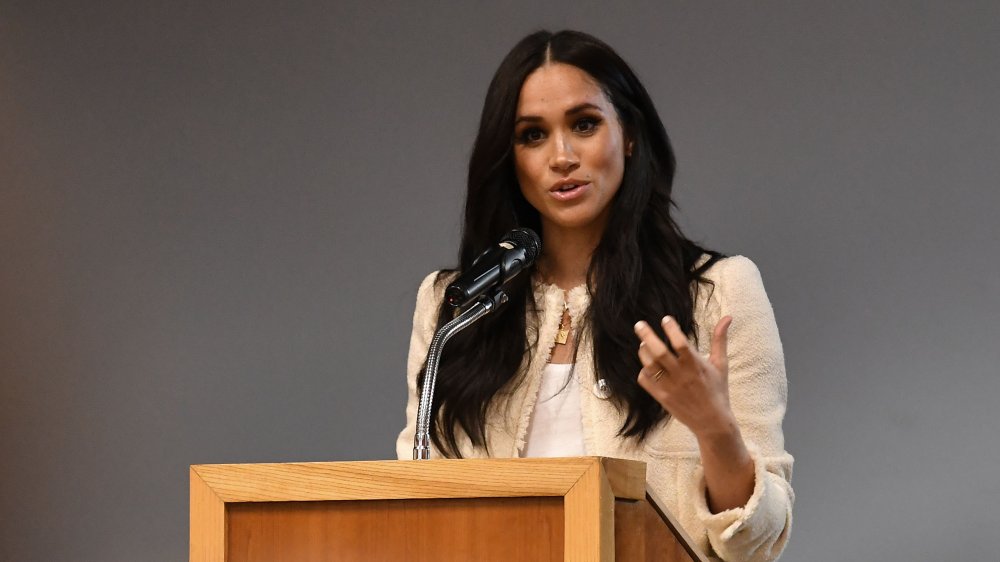 Wpa Pool/Getty Images
Not everyone agrees that Meghan Markle's potential renewal of her blog would mimic the usual "marketplace" of basic blogs, like that of Gwyneth Paltrow's brand Goop. Instead, expert Leslie Carroll said Meghan's blog could take a different turn.
"Although she was a lifestyle blogger before she met and married Harry, she has always been about philanthropy, as well as her focus on the empowerment of women and girls," Carroll told Fox News. "My intuition tells me that if Meghan were to launch a new blog, she will not choose to compete with Gwyneth at all in the Goop marketplace of pricey scented candles and questionable self-care."
Indeed, Meghan's work in the feminist movement has had a greater spotlight since she joined forces with Harry and the royal family. Her work in the space now includes even more international experience, which could make the case for a blog that is different in tone than it was before. 
And considering she is now also a mother, which comes with a whole host of new experiences to share and reflect on, it wouldn't be a huge jump to envision Tigtots sometime in the near future either.