The Truth About JoJo Siwa And Justin Bieber's Relationship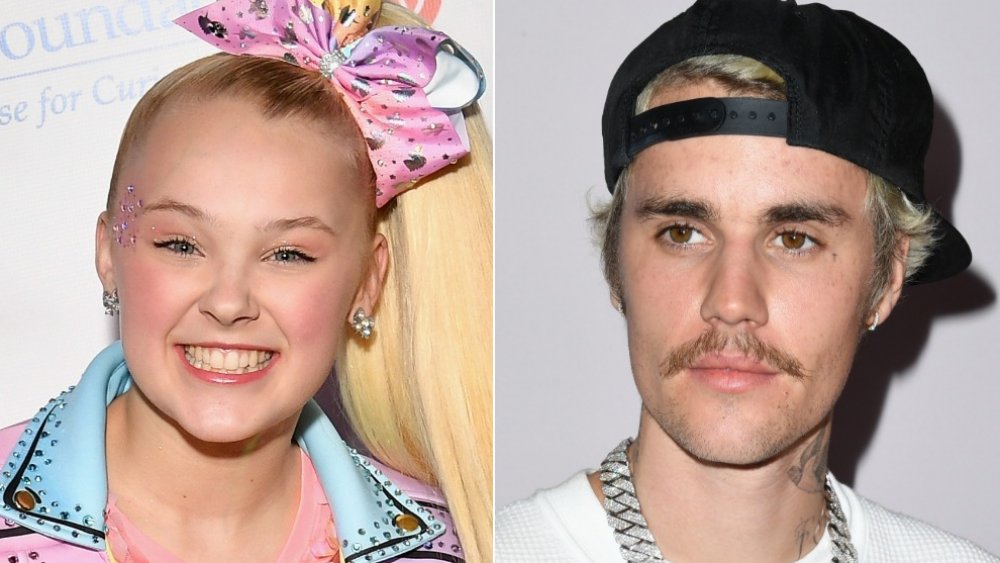 Dia Dipasupil, Jon Kopaloff/Getty Images
It's hard to describe YouTube sensation JoJo Siwa in a few words, but many of her fans would agree that she's playful, fun, and has an upbeat attitude. From the Nebraska native's energetic TikToks to her penchant for wearing big bows paired with rainbow-inspired ensembles, she's a mini package of sunshine for her 9 million followers on Instagram. And considering JoJo seems like the type of person who wouldn't hurt a fly, some people might be surprised to learn she has feuded with a few celebrities. Just one example? Look no further than Justin Bieber, who shaded the teen's custom BMW convertible in December 2018, telling her to "burn" the vehicle featuring a big photo of her face on the front. Ouch.
Although Bieber apologized for the dig, some people thought he reignited the feud in January 2019 with another iffy comment. But is there any truth to the speculation? We sort out the truth about JoJo Siwa and Justin Bieber's relationship after the jump.
JoJo Siwa and Justin Bieber's friendship is lighthearted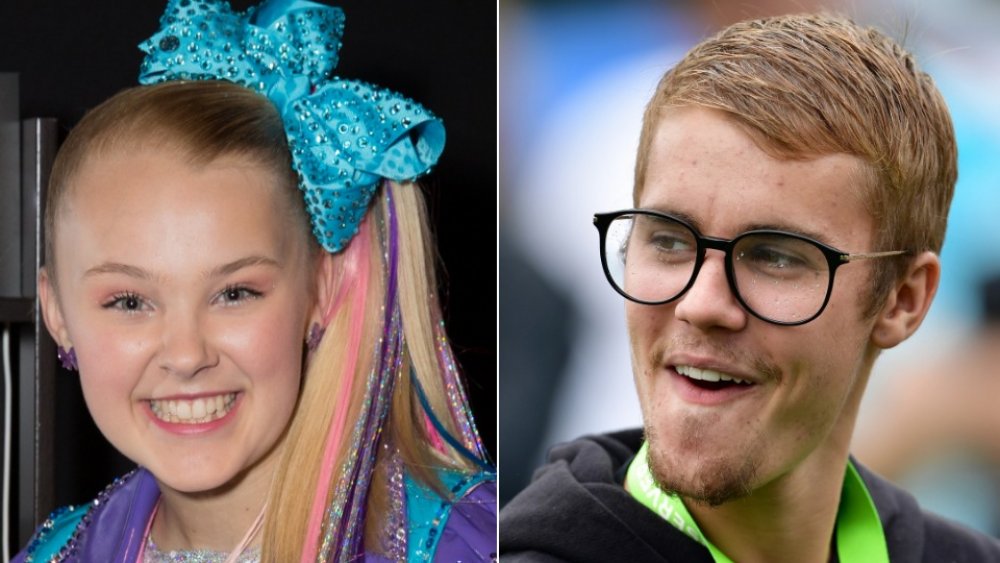 Alison Buck, Stuart Franklin/Getty Images
After Justin Bieber apologized for the "burn it" comment, JoJo Siwa made a joke about the whole thing, replying, "It's all good bro! you can perform at my 16th birthday party and we'll call it good!"
All seemed cool between the two until Bieber seemingly reignited the feud in January 2019 when he joked about burning one of JoJo's books. However, he added a "haha JK" to the caption, which means he was probably kidding. In turn, the YouTube star shared a photo of herself standing next to a cardboard cutout of Bieber from his "Baby" days, writing, "Since @justinbieber likes my books now I thought I would read him my new one JoJo and BowBow CANDY KISSES)!!" Zing!
A short time later during an appearance on The Tonight Show with Jimmy Fallon, JoJo joked that Bieber was "the one person in America who maybe doesn't like the car." She added about their supposed feud, "We kinda just had fun and games back and forth."
The social media sensation's final word on their faux beef? "He's supposed to be performing at my 16th birthday party, right Justin?" she joked.
All in all, we're happy to see these two worked things out, unlike these celebrity feuds that lasted decades.