How Justin Timberlake And Joey Fatone Ended Up In Alcatraz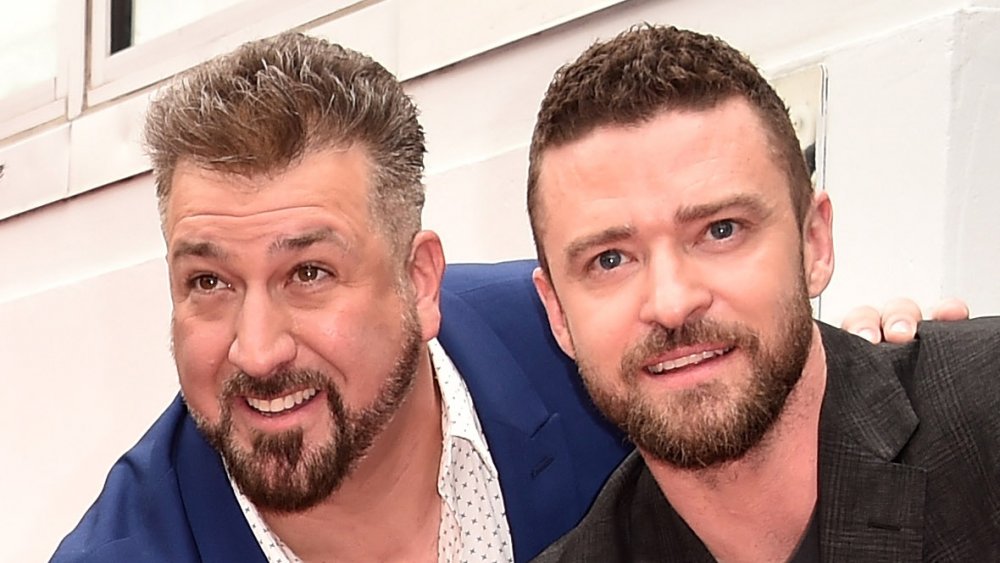 Alberto E. Rodriguez/Getty Images
Justin Timberlake and Joey Fatone accomplished a lot while they were both a part of NSYNC. The boy band nabbed eight Grammy nominations and earned a star on the Hollywood Walk of Fame, and while the group's members may never reunite for good, these wealthy pop stars can always reminisce about all of their extraordinary experiences, including that one time they ended up in Alcatraz.
"So, we were shooting a video in the Redwoods outside of San Francisco and we ended up shooting this one scene on this pier directly across from Alcatraz," Timberlake explained during a March 2020 appearance on The Ellen DeGeneres Show. Recalling that he had been "watching The Untouchables over and over again" at the time and "was obsessed with that fact that Al Capone [had been put] in Alcatraz," he asked if anyone wanted to go visit the infamous maximum-security prison with him. Apparently Fatone, "who is usually game for anything," readily volunteered. That might not have been a wise decision considering what ended up happening to the famous pair.
Timberlake & Fatone got caught 'breaking into' Alcatraz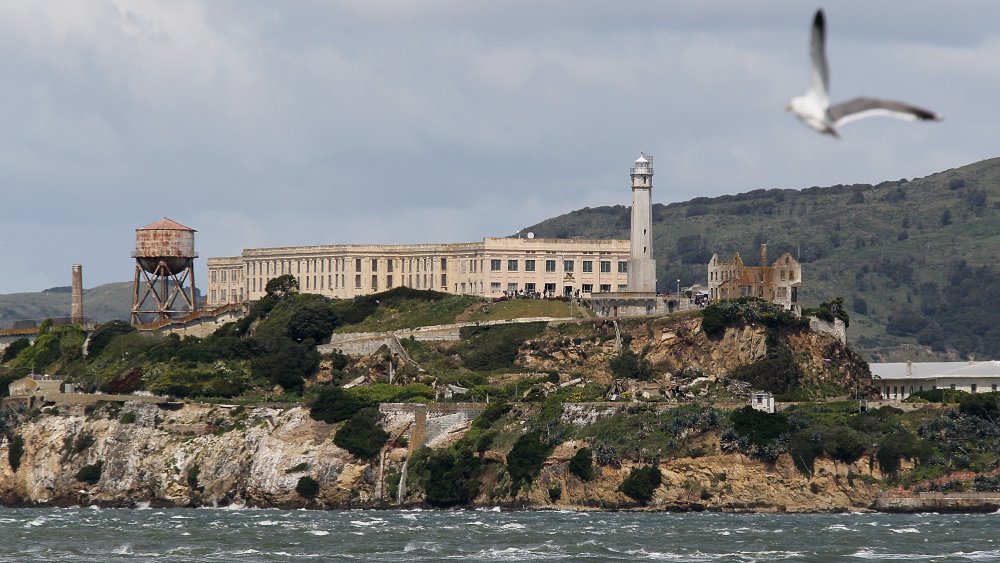 Justin Sullivan/Getty Images
When NSYNC members Justin Timberlake and Joey Fatone decided they wanted to visit Alcatraz, the "Sexy Back" singer told The Ellen DeGeneres Show that they asked the San Francisco fire department to give them a lift to the island prison. However, the singers didn't realize they needed to buy tickets to take part in the tour. 
"So, we get to the main gate and they're like, 'Tickets, please,'" Timberlake recalled. "I was, like, 'The guy behind me has the tickets.'" He said they "ended up ... sneaking in" and made their "way into one of the tour groups." However, their scheme wasn't successful. "By the time we got halfway through [the tour] and we had just gotten to Al Capone's cell, I get, like, a tap on the shoulder and they're like, 'Come with me.'"
While the singers were luckily let go with just a warning, Timberlake did admit that he told his bandmate, "Joe, we are gonna go down in history as the dumbest people ever. We got caught breaking into a prison."