The Untold Truth Of Amy Stiller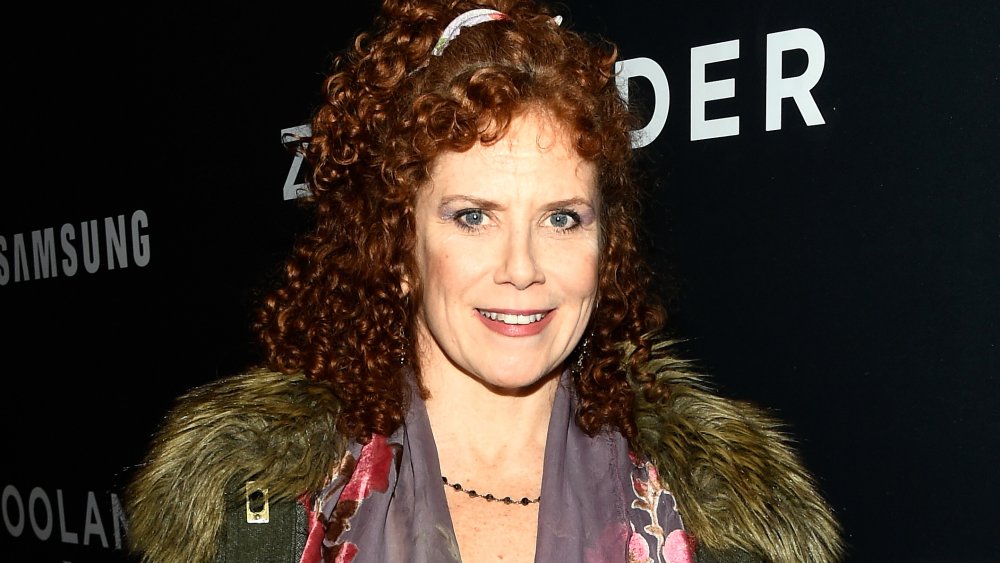 Frazer Harrison/Getty Images
When it comes to Hollywood royalty, the Stiller family is one of the most renowned. Legendary actors Jerry Stiller and Anne Meara were the patriarch and matriarch of the famous family, both best known for their work as the Stiller and Meara comedy team in the 1960s. The pair performed together in many comedy clubs and appeared about three dozen times on The Ed Sullivan Show, according to The New York Times.
And who doesn't remember Jerry's biggest role of the '90s? The one, the only, Frank Costanza — the short-tempered and hilarious father of Jason Alexander's George on Seinfeld, one of the most successful shows in the history of TV. And Jerry's character — while appearing in less than 30 of the 180 episodes, according to the Times — was one of the most popular on the show.
Jerry and Anne had two kids : the incredibly well-known and accomplished actor Ben Stiller, and actress and stand-up comedian Amy Stiller. You definitely have seen a movie or television show starring Ben. He's best known for his roles in the hit comedy movies There's Something About Mary, Meet the Parents, Tropic Thunder, Dodgeball, and Zoolander. He also starred in The Ben Stiller Show in the early '90s.
And while Jerry, Anne, and Ben found enormous professional success, Amy was unable to reach the same level. As she famously told The New York Times in 2018 in regards to her one-woman show Just Trust, she's "the only non famous person in a very famous family."
Amy Stiller lived in the shadow of Ben Stiller's success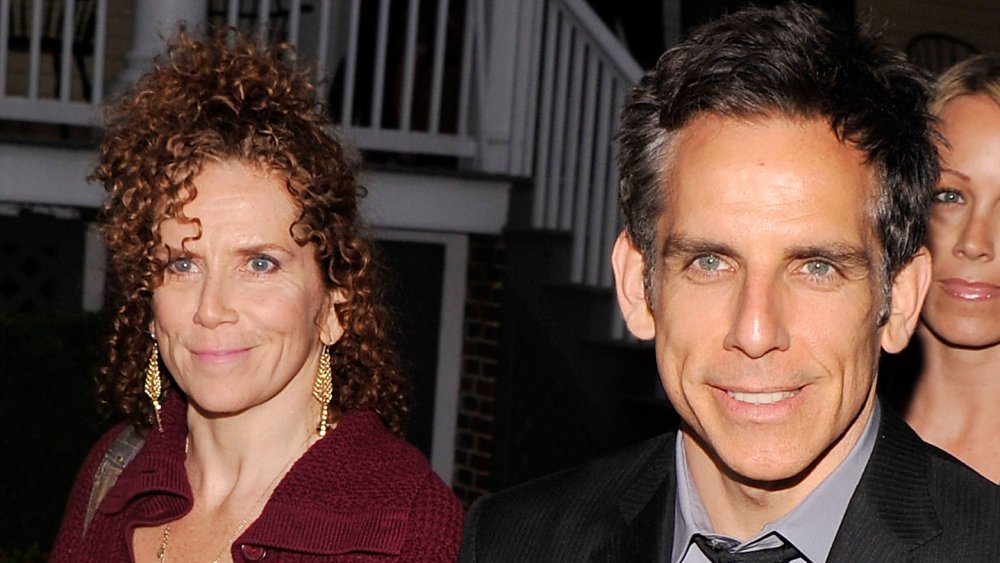 Stephen Lovekin/Getty Images
Amy Stiller, the older sister of mega-star Ben Stiller, is an actress and stand-up comedian. She's worked for years in the business — both on stage and on screen — but hasn't come close to seeing the success of her parents or brother. She hasn't been totally unsuccessful; she's landed roles in The King of Queens (which also starred her father, Jerry Stiller), Bored to Death, The Marvelous Mrs. Maisel, and Inside Amy Schumer, according to The New York Times.
In 2018, Amy wrote, produced, and performed a one-person show based on her life experience. The Times perfectly captured the essence of the show, titled Just Trust: "The inescapable motif of the show is her brother's soaring career overshadowing hers, leaving her with the compulsion to catch up to him professionally."
The show was based in her honest reality and she uses humor to express her frustrations. In one scene, she reportedly remembers an acting teacher telling her she'd find more success if she went to therapy. "I'm brothers with Ben Stiller," she replied. "Of course I was seeing a shrink."
Amy's dad was one of her biggest fans — and thought her innate talent is limitless. "Amy's very funny," Jerry Stiller told the Times in 2018. "She's very much like Anne in a lot of ways, but better. Amy's a natural. Nobody taught her to perform or gave her a cue. She went out and did it on her own."
Amy Stiller lost her dad Jerry Stiller in May 2020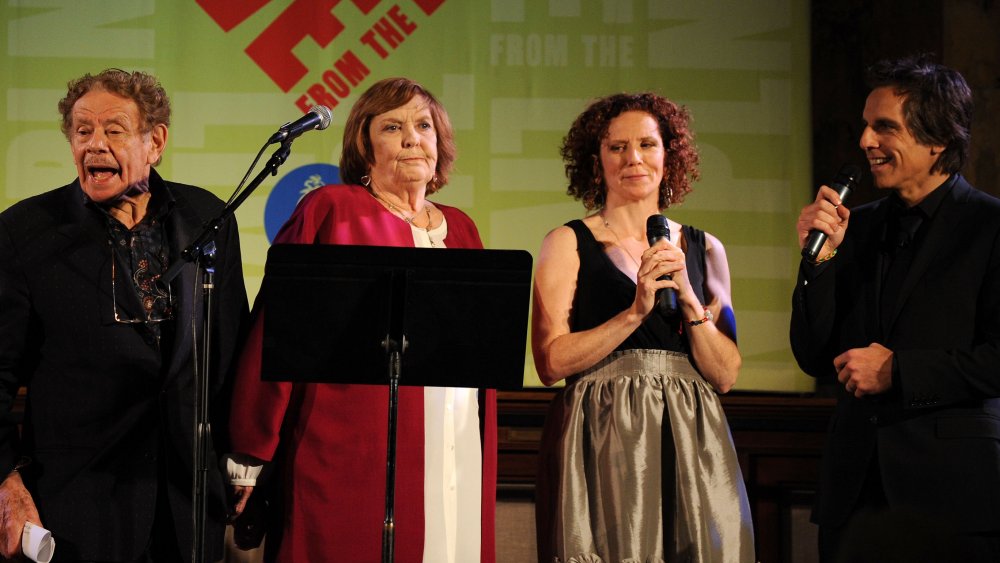 Bryan Bedder/Getty Images
The legendary actor Jerry Stiller passed away in May 2020, according to People. The actor's son, Ben Stiller, confirmed his death via Twitter on May 11, 2020. "I'm sad to say that my father, Jerry Stiller, passed away from natural causes," Ben tweeted. "He was a great dad and grandfather, and the most dedicated husband to Anne for about 62 years." He ended his tribute with some heartfelt words: "He will be greatly missed. Love you Dad."
Ben and Amy Still lost their mother, Anne Meara, in 2015 when she died of a stroke, according to Newsweek.
As mentioned, Jerry and Anne were the incredibly famous comedy duo Stiller and Meara that reached their pinnacle of fame in the 1960s. Both went on to have prolific, separate careers in movies, TV, and on the stage. Jerry found a new generation of fans when he starred as Frank Constanza on Seinfeld, quite possibly the most successful television sitcom in history. Over the course of Anne's career, she was nominated for four Emmy Awards, one Tony Award, and one Golden Globe award, according to TV Guide.
Jerry received lots of tributes on social media when news of his death hit. One of the most powerful was from his on-screen son on Seinfeld, Jason Alexander. "He was perhaps the kindest man I ever had the honor to work beside," Alexander tweeted. "Yeah, I adored this man," he concluded. And so did many, many others.