Joan Rivers' Grandson Looks Just Like The Legend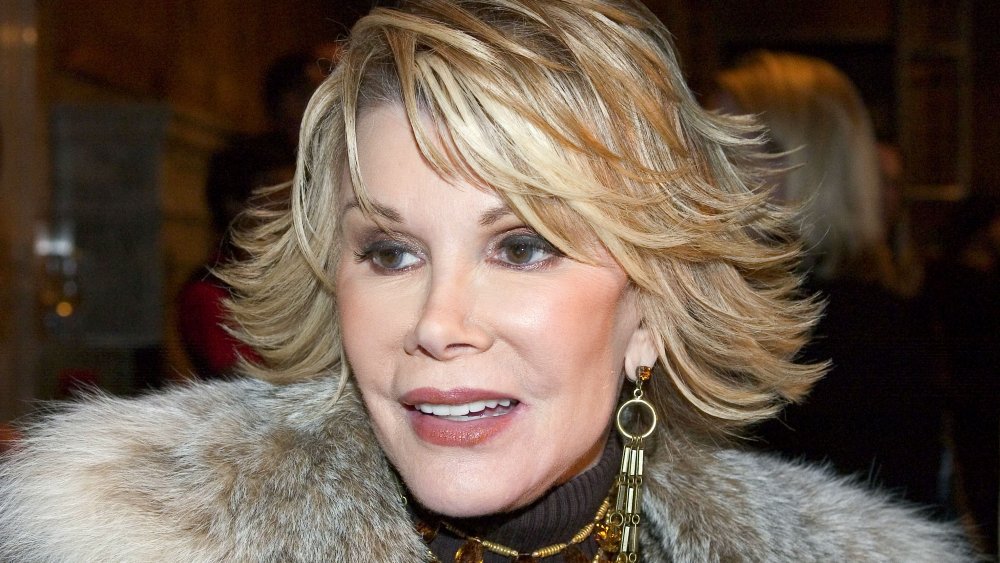 Astrid Stawiarz/Getty Images
When it comes to celebrity grandparents — more specifically famous grandmothers — who passed their iconic looks down to their grandchildren, fans are surely charmed by the shared resemblance between Priscilla Presley, Elizabeth Taylor, Grace Kelly, Goldie Hawn, Blythe Danner, Jane Fonda, Debbie Reynolds, and each of their respective grandchildren. The same can be said for the late Joan Rivers and her grandson, Edgar Cooper Endicott, who goes by his middle name, Cooper.
The son of Joan's daughter, Melissa Rivers, who often worked alongside her mother while the cameras were rolling, Cooper was introduced to fans thanks to the family's reality TV show, Joan & Melissa: Joan Knows Best? which aired from 2011 until 2014. "Cooper [was] always polite, well-behaved, and sweet on camera," while also "seem[ing] to be very close with Melissa and Joan," according to Heavy.
Granted, Cooper was rather young during his days on the reality TV show, but the older he gets, the more he looks like his legendary grandmother.
Edgar Cooper Endicott was named after his grandpa, but looks like his grandma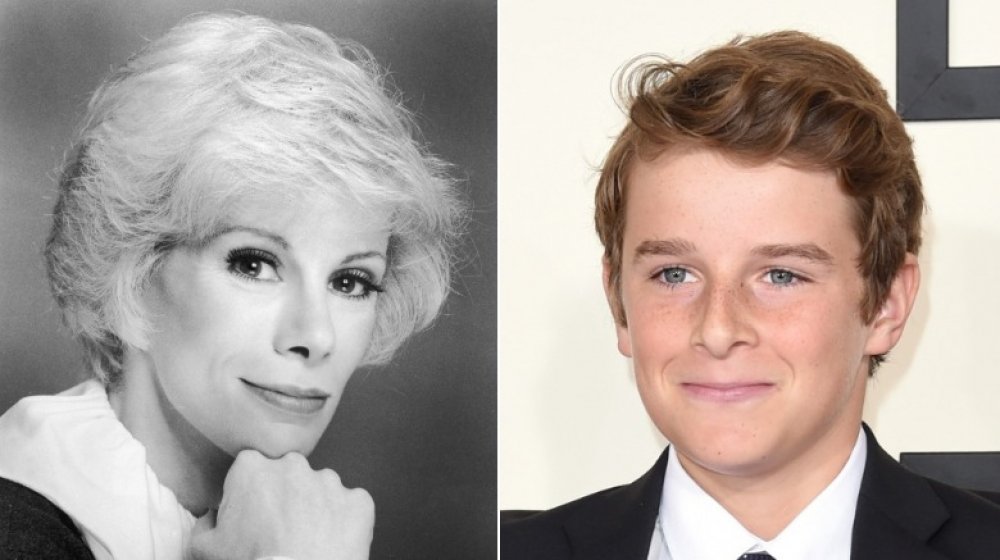 Getty Images, Jason Merritt/Getty Images
When you take a look at Joan Rivers' grandson, Edgar Cooper Endicott, it's impossible to ignore how much he looks like a younger version of his grandmother. While the comedian altered her looks over time with the help of plastic surgery — which is something that she was totally upfront about — Cooper has the same slim nose, pointed chin, and tight-lipped smile that his grandmother had during her early days in show business. The only difference between the two seems to be the fact that Cooper's eyes are lighter than Joan's were and his hair is slightly darker than the light locks that she had.
While Cooper undeniably inherited his grandmother's looks, it was his grandfather, Edgar Rosenberg, who passed down his name to the younger family member, per Heavy. That means that whenever Cooper looks into a mirror or pens his formal name, he gets to see hints of his grandparents, which is a lovely tribute to them both and surely helps to keep them a part of his life even though they're both gone.