Here's What Lance Armstrong Has Been Doing Since Retiring From Cycling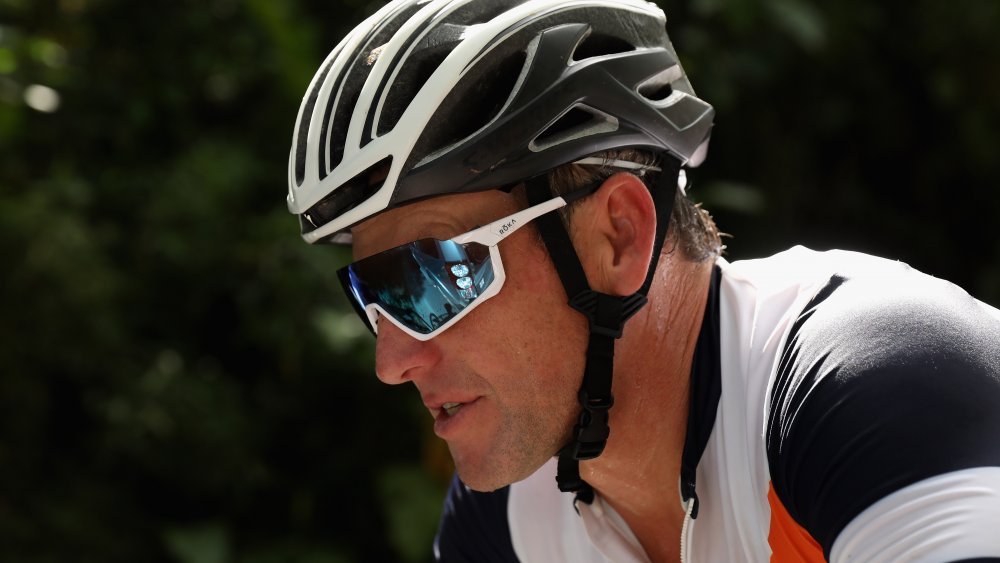 Ezra Shaw/Getty Images
The rise and fall of Lance Armstrong was a saga that captured the world's attention. He became a household name after beating metastatic testicular cancer and then winning seven Tour de France titles (via ESPN). To many, he was a hero, but it all came crashing down in 2012, just one year after his retirement in 2011, when the U.S. Anti-Doping Agency (USADA) notified the cyclist of an investigation into doping charges. 
Armstrong was eventually charged with using performance-enhancing drugs during his many wins and was dropped from all of his sponsors, including Nike, Anheuser-Busch, and Oakley, reported CNN. He was also forced to step down from the cancer-fighting organization he'd built, the LIVESTRONG Foundation. The cyclist denied the doping charges for years but finally admitted to taking drugs in an interview with Oprah Winfrey in 2013, per Bleacher Report.
"I view this situation as one big lie that I repeated a lot of times," Armstrong told Winfrey. "I know the truth. The truth isn't what was out there. The truth isn't what I said. I'm a flawed character, as I well know. All the fault and all the blame here falls on me."
That interview was not well-received by many. Some called him out for being stoic and not nearly apologetic enough. "Sitting back in his chair, legs crossed, relaxed, a grin now and then, does #LanceArmstrong look contrite to you?" tweeted Rick Riley of ESPN (via Bleacher Report).
Lance Armstrong crashed a car and dealt with legal woes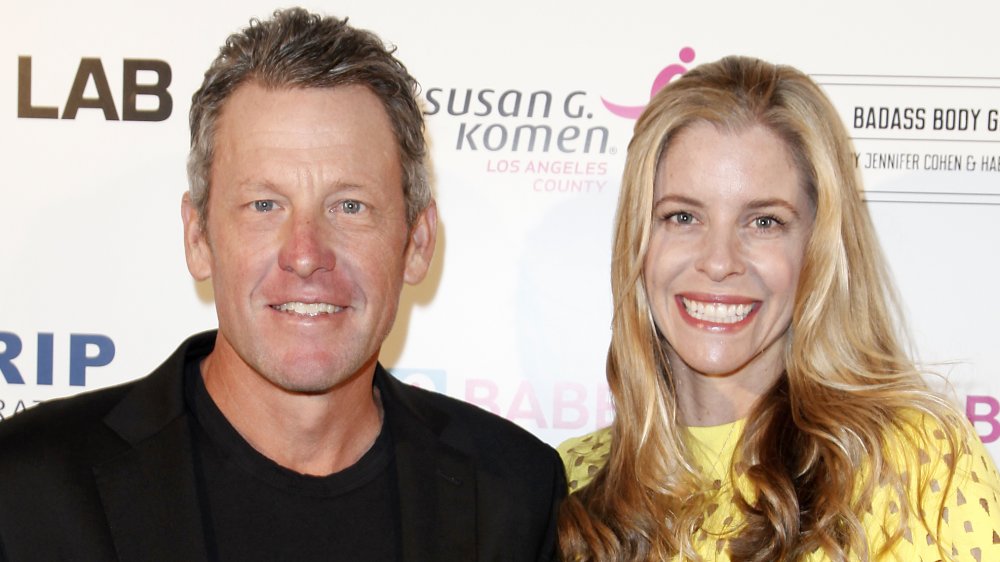 Tibrina Hobson/Getty Images
Lance Armstrong went from being a beloved athlete to a punchline, and he's spent years trying to clean up the mess.
His public profile got a little messier in 2014, when it was reported that his longtime girlfriend (now fiancé), Anna Hansen, hit two parked cars driving home from a party. Days later, it was revealed that Armstrong was actually driving and that Hansen had lied to try to keep the incident out of the papers, according to CNN. "We've had our family name smeared over every paper in the world in the last couple of years and I thought, 'Gosh, Anna Hansen hit some cars, it's not going to show up in the papers, but Lance Armstrong hit some cars, it's going to be a national story,'" she said.
Armstrong has since kept a lower profile, though he spent years dealing with legal issues stemming from the doping scandal. In April 2018, according to ESPN, he reached a settlement in a federal whistleblower case pursued by the U.S. Department of Justice. Accoding to The Washington Post, Armstrong agreed to pay "$5 million to the federal government to settle a fraud lawsuit that contended he owed $100 million to taxpayers for doping while competing for a cycling team sponsored by the U.S. Postal Service." He also "agreed to pay $1.65 million to cover legal costs of Floyd Landis, a former Armstrong teammate and the whistleblower in the case."