Michael Jordan Offers A Plan To Ease Pain In The U.S.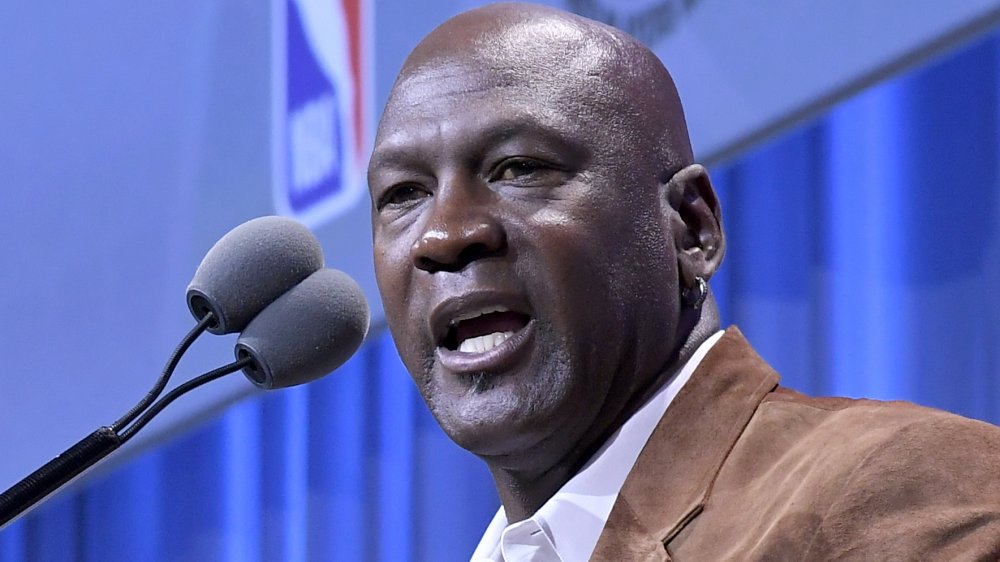 John Mccoy/Getty Images
Many people, including public figures, are using their platforms to speak up after George Floyd, a black man, was killed after Derek Chauvin, a white police officer, pushed his knee into Floyd's neck. On May 29, 2020, CNN reported that Chauvin had been charged with third-degree murder and second-degree manslaughter. He and three other police officers who were present at the time of Floyd's death were fired from the police force, per the Star Tribune. However, those charges and firings are not enough to solve the larger issues of police brutality and racism around the country. 
On June 1, 2020, NBA legend and Charlotte Hornets owner Michael Jordan released a statement via the Charlotte Hornets' Twitter page which read: "I am deeply saddened, truly pained and plain angry. I see and feel everyone's pain, outrage and frustration." He declared, "I stand with those who are calling out the ingrained racism and violence toward people of color in our country. We have had enough." 
Jordan added, "I don't have the answers, but our collective voices show strength and the inability to be divided by others. We must listen to each other, show compassion and empathy and never turn our backs on senseless brutality. We need to continue peaceful expressions against injustice and demand accountability." 
He continued, "Our unified voice needs to put pressure on our leaders to change our laws, or else we need to use our vote to create systematic change. Every one of us needs to be part of the solution, and we must work together to ensure justice for all."
Michael Jordan has spoken out about the deaths of African Americans and police brutality in the past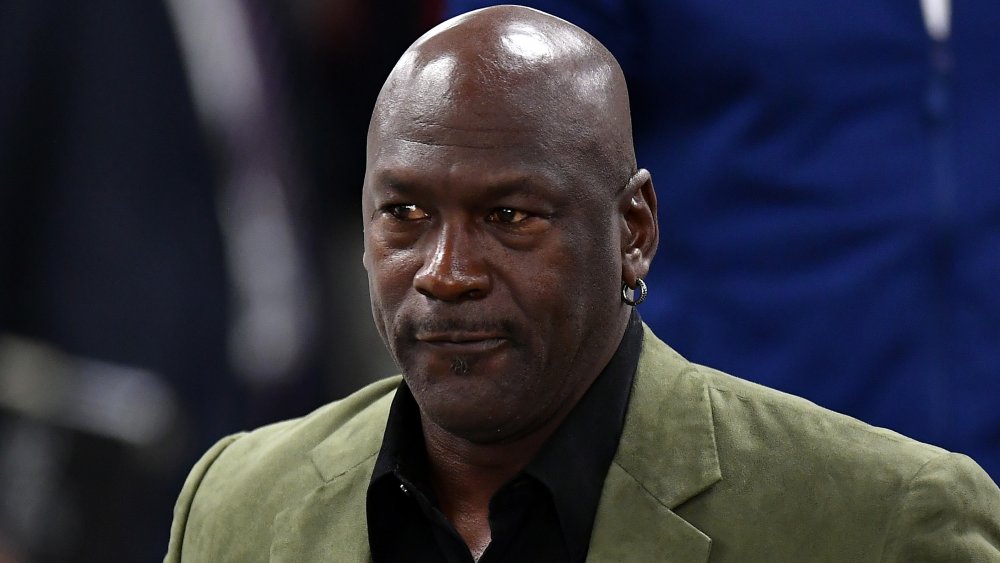 Aurelien Meunier/Getty Images
This is not the first time that Michael Jordan has felt the need to address these issues. In July 2016, the Chicago Bills alum released a statement about the "shootings of African-Americans and the targeting of police officers" to The Undefeated. Jordan shared, "As a proud American, a father who lost his own dad in a senseless act of violence, and a black man, I have been deeply troubled by the deaths of African-Americans at the hands of law enforcement and angered by the cowardly and hateful targeting and killing of police officers."
He declared, "I know this country is better than that, and I can no longer stay silent. We need to find solutions that ensure people of color receive fair and equal treatment AND that police officers  — who put their lives on the line every day to protect us all — are respected and supported." 
The retired athlete acknowledged that although he has had positive experiences with law enforcement, too many African Americans have not. He explained why he had decided to use his platform, writing, "I have decided to speak out in the hope that we can come together as Americans, and through peaceful dialogue and education, achieve constructive change."
In addition to his statement, Jordan made $1 million contributions to the International Association of Chiefs of Police's Institute for Community-Police Relations and the NAACP Legal Defense Fund.
Michael Jordan was notoriously neutral about social issues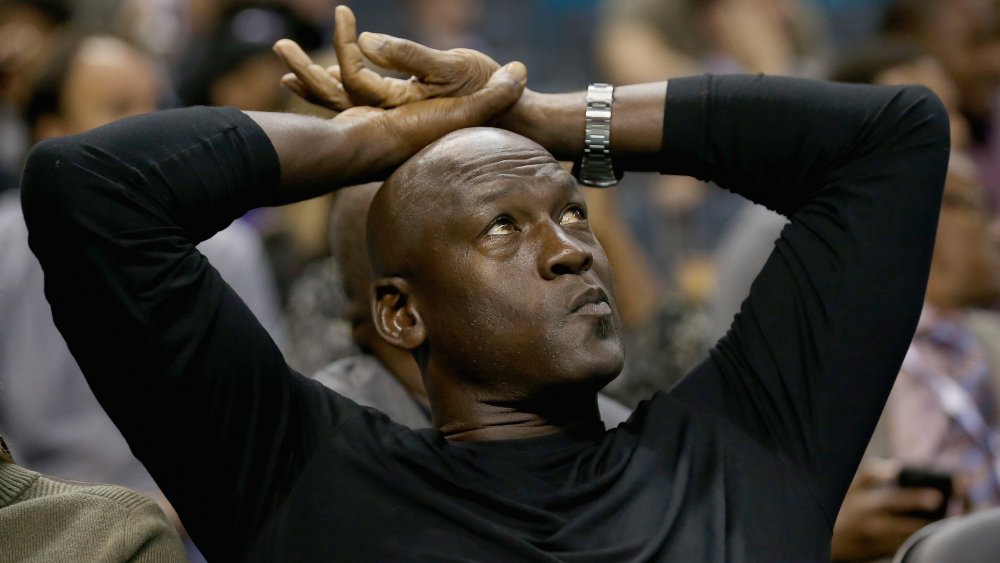 Streeter Lecka/Getty Images
Michael Jordan has a positive image, but that doesn't mean he's never encountered "scandal." ESPN's The Last Dance documentary addressed Jordan's infamous quote "Republicans buy sneakers, too." He said that in 1990 when he was asked to back Democrat Harvey Gantt in the North Carolina Senate race against Jesse Helms. His mom asked him to do a PSA for Gantt and he told her, "Look, Mom, I'm not speaking out of pocket about someone that I don't know. But I will send a contribution to support him."
During the documentary, Jordan said, "I do commend Muhammad Ali for standing up for what he believed in. But I never thought of myself as an activist. I thought of myself as a basketball player." He went on to admit, "I wasn't a politician when I was playing my sport. I was focused on my craft. Was that selfish? Probably. But that was my energy. That's where my energy was." Even former President Barack Obama appeared in the documentary to comment on Jordan's quote.
Obama said, "I'll be honest, when it was reported that Michael said, 'Republicans buy sneakers, too' — for somebody who was at that time preparing for a career in civil rights law and knowing what Jesse Helms stood for, you would've wanted to see Michael push harder on that."
Jordan has come a long way since his days of prioritizing sneaker sales over social justice. Hopefully, his recent remarks will lead to change.