The Truth About Chanel West Coast And Sharon Stone's Feud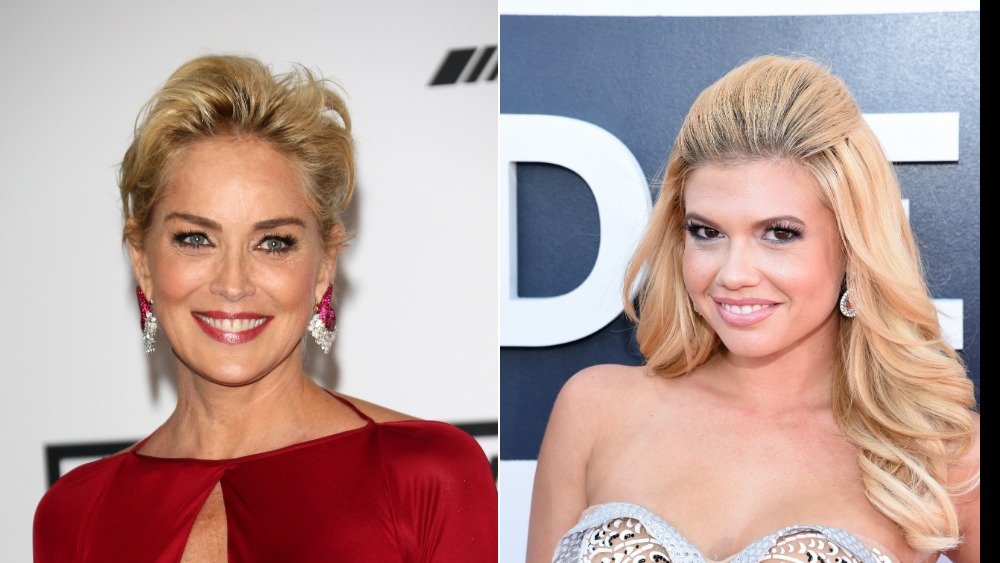 Vittorio Zunino Celotto & Larry Busacca
It seems like Chanel West Coast just can't catch a break lately. The hip hop star has voiced concern over how much trolling she gets online when, as she claims, she's done nothing to deserve it. Her laugh gets roasted and people see her as an MTV host of Ridiculousness without acknowledging her skill as an artist. She can't even post a poolside pic without people wondering what's wrong with her face. Sheesh! It really seems sometimes like Chanel just can't win.
While online trolling must totally suck, things became really serious for Chanel in terms of legal trouble after she released her song "Sharon Stoned" in 2018, according to Rolling Stone. The actress Sharon Stone actually sued the hip hop star, claiming that Chanel used the "actress' 'name for commercial purposes without her consent.'" It was a huge mess but in her usual style, Chanel was quick to stand up for herself and it looks like things might actually be sorted out. Keep reading to find out the whole story on the feud between Sharon Stone and Chanel West Coast.
Sharon Stone was supposed to be in Chanel West Coast's music video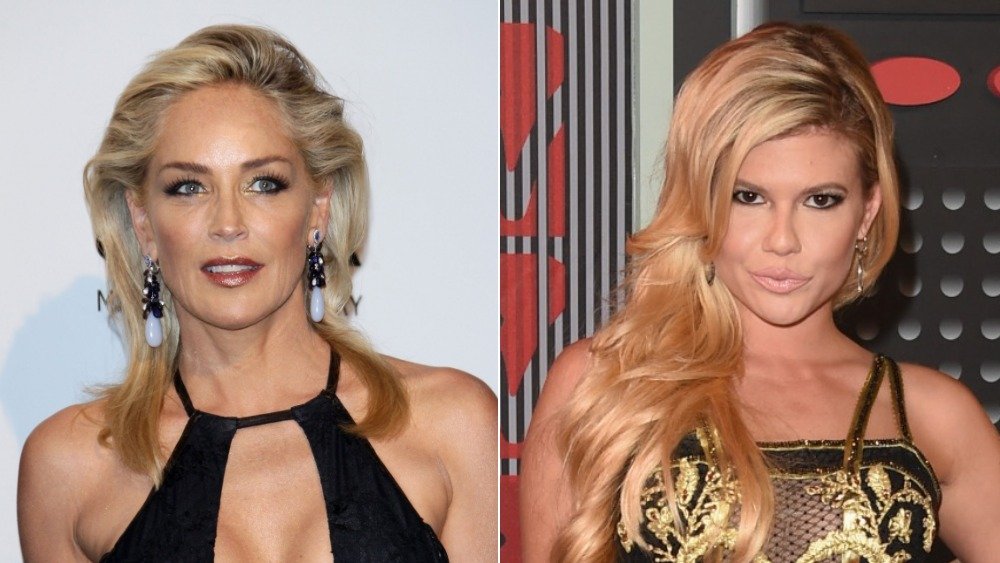 Vittorio Zunino Celotto & Jason Merritt
Chanel West Coast claims that Sharon Stone not only knew about the song "Sharon Stoned" but that Stone was actually preparing to be in Chanel's music video! According to Rolling Stone, Chanel had been in regular communication with the actress and Stone was "briefly set to appear in the music video."
However, at the last minute, Stone pulled out of her appearance in the video. According to Rolling Stone, Chanel said: "Sharon pulled out of participating in the music video the day of the shoot after months of conversations, in-person meetings with myself and the director, two dance rehearsals and even had her own ideas that she shared with myself and my team for the collaborative on the video."
Chanel added: "To be frank, the entire production team and myself were surprised when she walked off. Nonetheless, the shoot proceeded. I am an artist who was expressing myself through music by making a song and video about someone whom I greatly admire. I only had the best intentions to create something visually amazing that highlights Sharon Stone as well as myself and for that I have done nothing wrong."
Chanel went on to shoot the video in which she recreated some famous scenes of Stone's movies, including the Basic Instinct interrogation scene. In response to this, Stone sued Chanel in November 2019.
Sharon Stone and Chanel West Coast squash their beef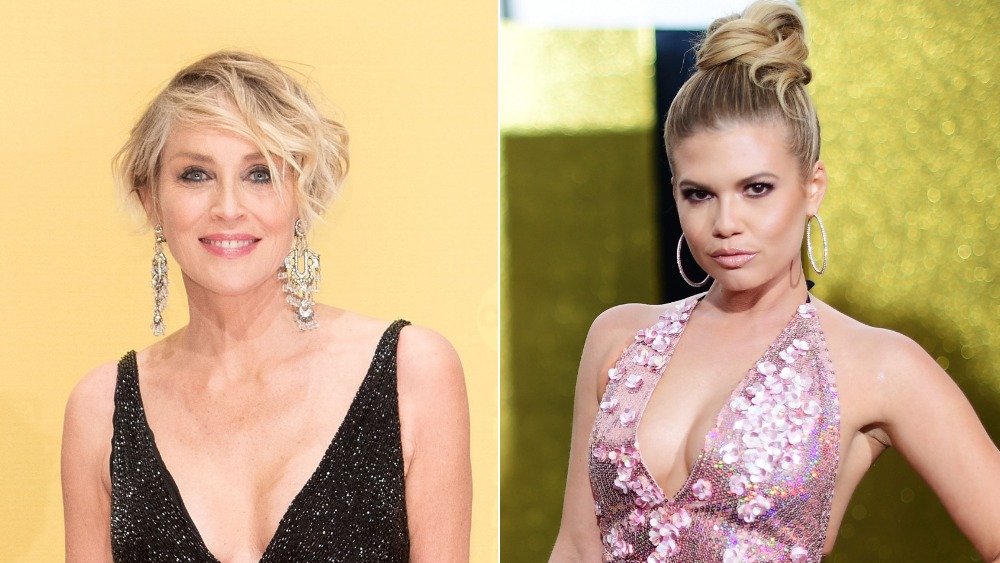 Taylor Hill & Matt Winkelmeyer
Sharon Stone sued Chanel West Coast for her song "Sharon Stoned" claiming that Chanel's "intention from the start — with both the song and video — was to 'trade on the fame and publicity rights of Sharon Stone for [her] commercial gain,'" according to Rolling Stone. The suit also notes that Chanel's music video "features product placement for Shine rolling papers," which made Stone a "celebrity endorser to promote the sale of cannabis paraphernalia without her permission or consent," per Rolling Stone.
Chanel told TMZ that she had hurt feelings and that she paid for glam people to get Stone ready for the video and when the actress didn't show up, all of that was wasted effort and expense.
However, things have worked out well. According to All HipHop, the two women struck an agreement in May 2020 and the feud is finally over. We're so happy things have resolved between them.