The Truth About Steelo Brim And Rob Dyrdek's Relationship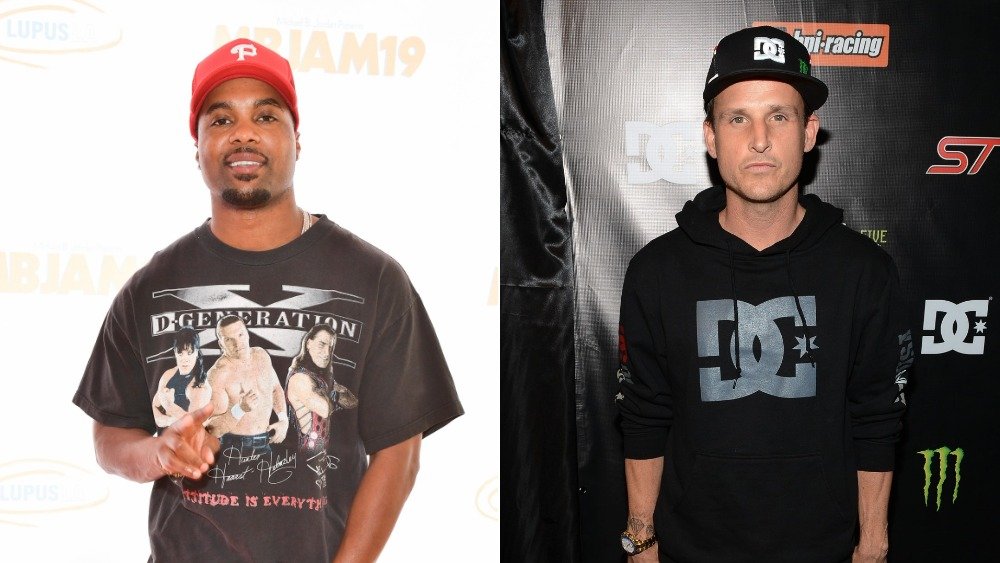 Matt Winkelmeyer & Mark Davis
Sterling "Steelo" Brim has a great job. Along with professional skateboarder Rob Dyrdek and rapper Chanel West Coast, he co-hosts MTV's Ridiculousness. Not too shabby.
Brim has been hosting Ridiculousness since 2011, according to the Los Angeles Times. Prior to that, Brim appeared on Rob Dyrdek's Fantasy Factory as well as Dyrdek's animated kid's series called Wild Grinders, where Brim had a voice role. Brim's time on Ridiculousness has generated many questions about his relationships with Chanel West Coast, as fans wondered about their romantic connection. But besides romance, Brim has amassed a considerable net worth thanks to his presence on MTV.
It all started because Brim moved from his home in Westside Chicago to Los Angeles at the age of 19, according to his MTV biography. His goal was to pursue his musical talents and scope out a job in the music industry. For several years, Brim worked in radio and A&R (artists and repertoire) when he met Dyrdek who noticed Brim's ability to make everyone around him laugh. Dyrdek offered him a job as co-host position and neither guy has looked back since. In fact, it's gone so well that Brim is now the Creative Producer for the MTV hit series, according to his MTV bio.
While things currently look peachy, have Brim and Dyrdek always been close? Has there ever been conflict between the two men? Read on.
Was there conflict between Steelo Brim and Rob Dyrdek?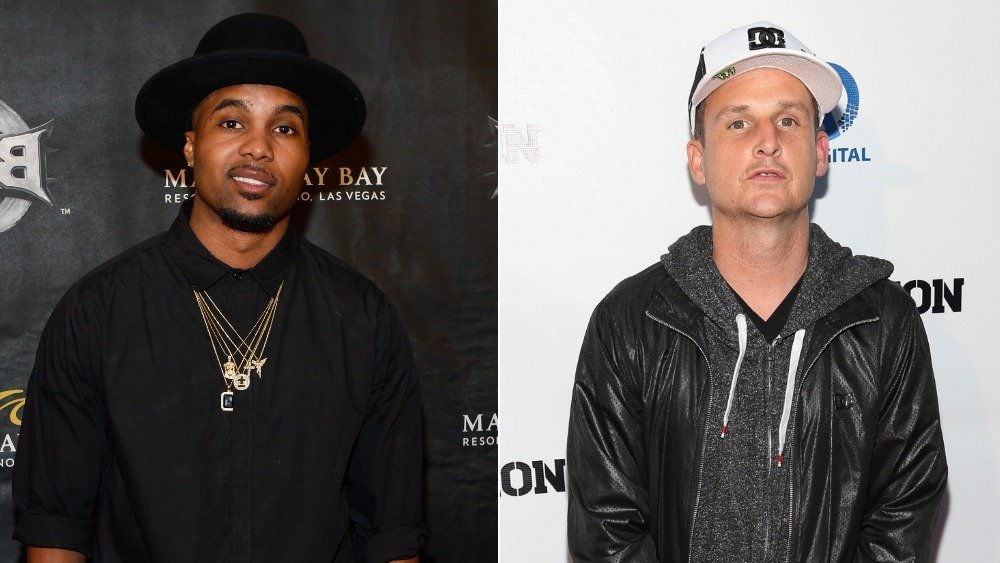 Bryan Steffy & Imeh Akpanudosen
Steelo Brim and Rob Dyrdek go way back. While all evidence points to the fact that the two guys are pals, there was an odd moment when Brim was being interviewed on Hot 97 in 2015. The host said to Brim, "Congratulations on your work with Rob Dyrdek. I know he pays you nicely cuz I hear he takes good care of his people."
Brim smiled and paused for a second then said, "He — he does." The host noticed it right away and said: "You stuttered." He added: "Steelo, you stuttered when I said Rob Dyrdek takes care of his people."
But it must have been a tickle in Brim's throat because he quickly set the record straight. Brim said of Dyrdek: "No, he definitely does. He's the most genuine person I've ever met in my entire life."
Before they knew each other, Brim said Dyrdek would come to the studio where Brim was working and one day, Dyrdek said, "I think you're really funny. We should do a show together." Brim said he didn't think anything of it until three months later, Dyrdek called him and said: "Hey, that show I was telling you about. We start filming it tomorrow. Can you be there 10 a.m.?"
Brim was laughing, saying he had never been on TV before. Now he's a familiar face on MTV, along with his cronies, Chanel West Coast and good ol' Rob Dyrdek.