The Shady Truth About Russell Simmons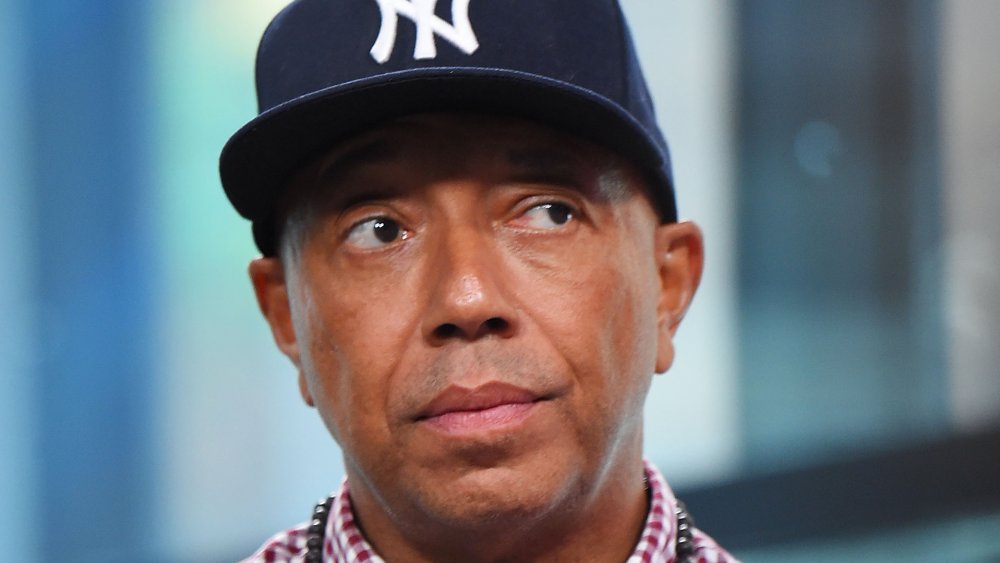 Michael Loccisano/Getty Images
It's safe to say that hip hop mogul and Def Jam Recordings founder Russell Simmons is a major name in the music business, but his reputation has come under fire following a slew of sexual assault and misconduct allegations. As of this writing, more than 20 women have spoken out against Simmons, including former Def Jam Recordings A&R executive and producer Drew Dixon, who came forward in 2017.
Simmons denied the allegations. "They have shocked me to my core as I have never been abusive or violent in any way in my relations with women," he said in a statement to Rolling Stone. "I am blessed to have shared extraordinary relationships, whether through work or love, with many great women and I have enormous respect for the women's movement worldwide and their struggle for respect, dignity, equality and power."
But those accusations in 2017 were only the beginning of the storm for the self-titled self-help guru. In 2020, HBO Max released the scathing documentary On the Record, in which Simmons' alleged victims detailed their traumatic experiences with the music mogul.
Simmons' misconduct allegedly began in 1983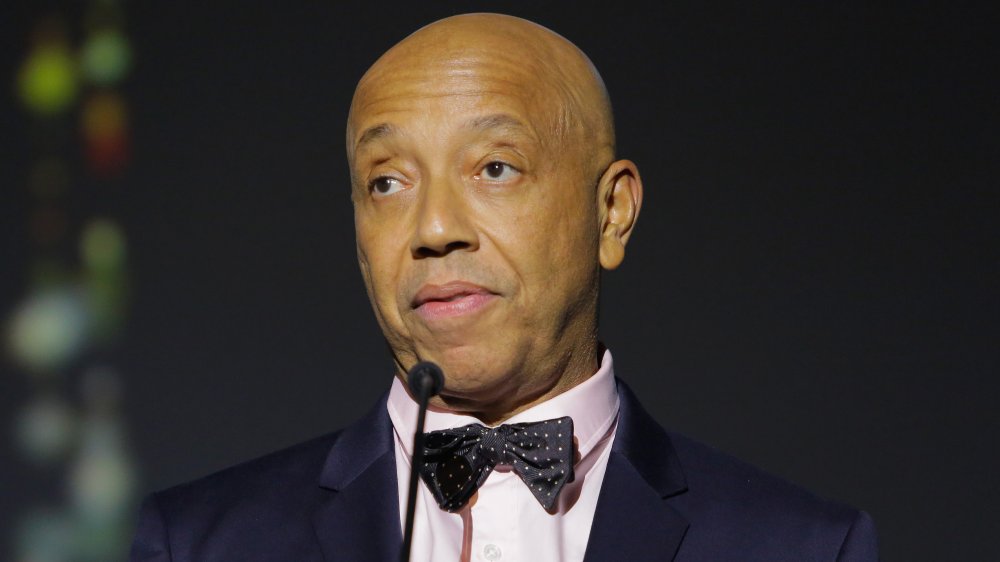 Tiffany Rose/Getty Images
Sherri Hines, a former member of the female rap group Mercedes Ladies, was among the first to bring accusations against Russell Simmons. In a 2017 Los Angeles Times interview, Hines said she met Simmons in 1983, when she was 17 or 18, and he invited her to his office. "The next thing I knew, he was pinning me down and I was trying to fight him and he had his way," she said. "I left crying." 
Her story was similar to actress Lisa Kirk, who was allegedly attacked by Simmons in 1988. Kirk claimed Simmons followed her into a women's restroom in a New York nightclub and pushed her into a stall. "I smashed into the wall," she said, and her clothes ripped. Kirk claimed Simmons exposed himself, but when she caught his eye, "He looked mortified and literally ran out of the bathroom." 
Both women's allegations were denied by Simmons, but more women across the country — literally from California to New York — have made similar allegations against "the yoga king of Los Angeles." Some of the alleged survivors want their stories to be heard, and now they are in a scathing documentary. 
Russell Simmons discusses his shady side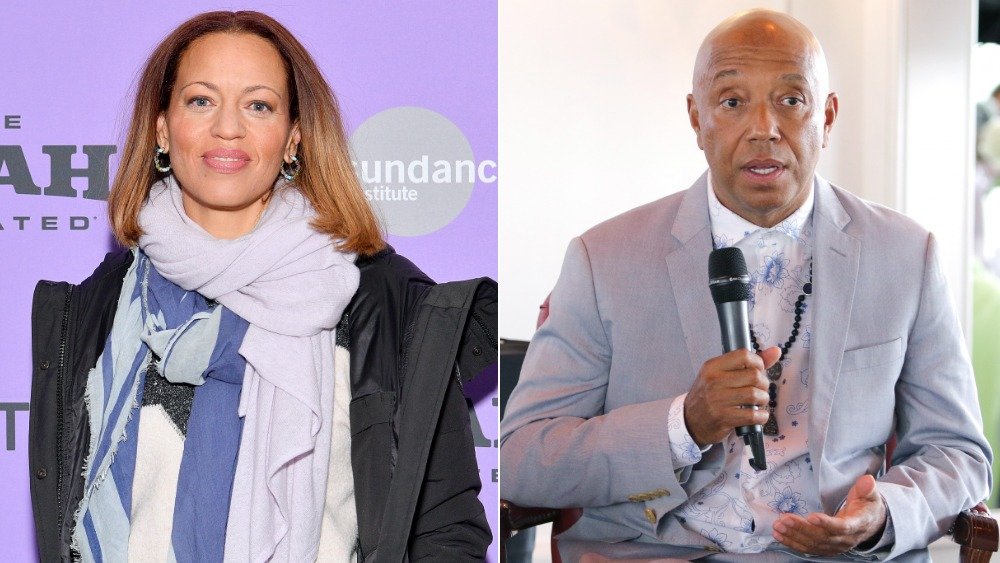 Dia Dipasupil, Jerritt Clark/Getty Images
On the Record originally premiered at the Sundance Film Festival to standing ovations in January 2020. The film was described as "the haunting story of music executive Drew Dixon (pictured left), whose career and personal life have been deeply affected by the abuse she faced from the men she admired in the industry she loves," per USA Today. 
Media mogul Oprah Winfrey was an executive producer but left the project for "creative reasons" and deadline issues, according to USA Today. The doc was picked up by HBO Max and began streaming in May 2020. 
For decades, Dixon said she didn't realize that other women had allegedly experienced similar attacks from Russell Simmons. "Literally, for 22 years I thought I was the only woman he raped — until I read The New York Times article I was in," she said, via the Boston Herald. "...So for 22 years I blamed myself." Reading about others' experiences, changed her mindset. "That's when I realized, 'Oh right, he's a predator.' He does this all the time. It's not me, it's not us."
In June 2020, Simmons told The Breakfast Club that he had not watched the documentary but was "aware" that the movie portrays him as a "monster." Simmons said, "I know what I'm guilty of, and I've been unconscious, as a playboy, and today the title is appropriate of womanizer. So I'm guilty of that."
If you or someone you know has been the victim of sexual assault, you can call the National Sexual Assault Hotline at 1-800-656-HOPE (4673) or visit RAINN.org for additional resources.