Here's Why Scarlett Johansson Doesn't Believe In Monogamy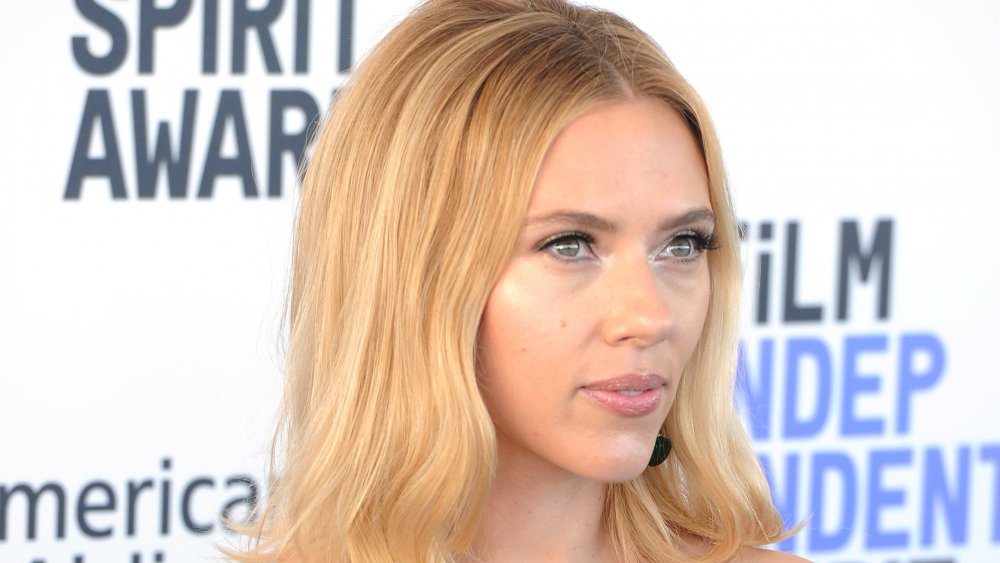 Albert L. Ortega/Getty Images
Despite being named one of Hollywood's sexiest stars, actress Scarlett Johansson hasn't always had an easy time finding love. She's been married twice — to actor Ryan Reynolds (2008-2011) and to journalist Romain Dauriac (2014-2017), with whom she shares daughter Rose — but both unions ended in divorce. Yet, while Johansson prepares for her third trip down the aisle, the Black Widow star admitted she's not completely sold on the concept because, in her eyes, monogamy isn't natural.
"I think the idea of marriage is very romantic," Johansson told Playboy in 2017. "It's a beautiful idea, and the practice of it can be a very beautiful thing, [but] I don't think it's natural to be a monogamous person. I might be skewered for that, but I think it's work... And the fact that it is such work for so many people — for everyone — the fact of that proves that it is not a natural thing."
While Johansson considers marriage to be a "beautiful responsibility," she simply doesn't think everyone can handle the strain such commitment requires. She, however, cannot imagine having any other sort of relationship. "I don't think it's a natural instinct for human beings, but it doesn't mean I don't believe in monogamy or true love," she told Cosmopolitan in 2008. "I believe in finding a soul mate. I've always been in monogamous relationships. I would never want to be in an open one. It'd be too awful." Maybe her third time will truly be the charm?
Scarlett Johansson is 'more present' in her choice to marry Colin Jost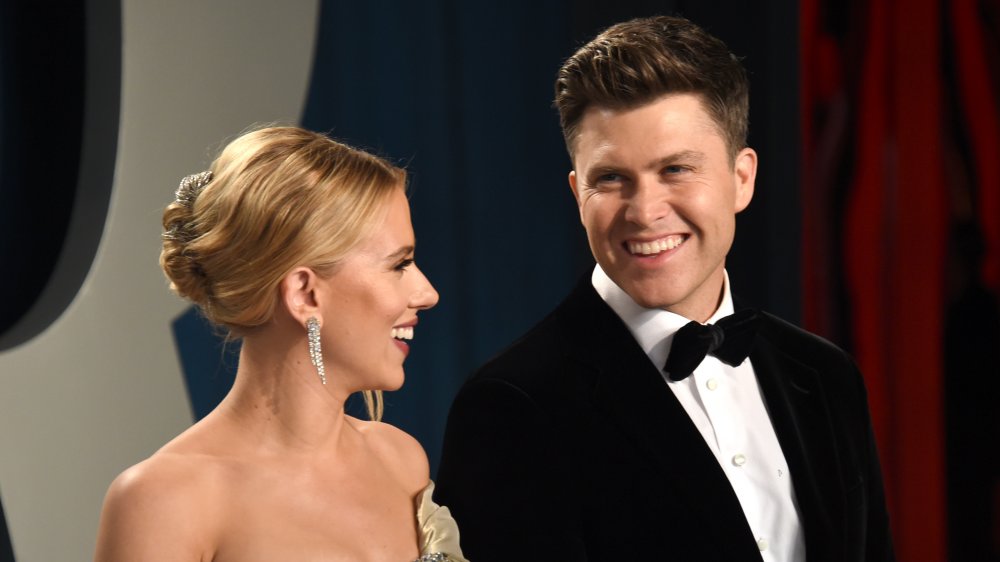 John Shearer/Getty Images
When actress Scarlett Johansson married actor Ryan Reynolds, the Lucy star told Vanity Fair she wasn't quite ready for the commitment. "The first time I got married I was 23 years old," she said in 2019. "I didn't really have an understanding of marriage. Maybe I kind of romanticized it, I think, in a way."
Johansson later married Romain Dauriac, but that relationship fizzled, too. She explained that while she has always wanted to build a family — especially since she and Dauriac share a child — he "just wasn't the right person." But now, as Johansson gets ready to marry Saturday Night Live's Colin Jost, she feels more in control of her decisions. "It's a different part of my life now," Johansson said. "I feel like I'm in a place in my life, I feel I'm able to make more active choices. I'm more present, I think, than I've been before."
And it's clear she and Jost have established a solid foundation on which to build their future. "I'm so used to going, going, going all the time," she told Parade. "I don't take the time to take it in because I'm constantly moving on to what's next. As I've gotten older, I've tried to become much better at stopping and appreciating. I'm the one who tells my friends that a lot of wonderful things are going on. I should really do that more for myself." Yes, you should!