Here's How Much Kevin Smith Is Really Worth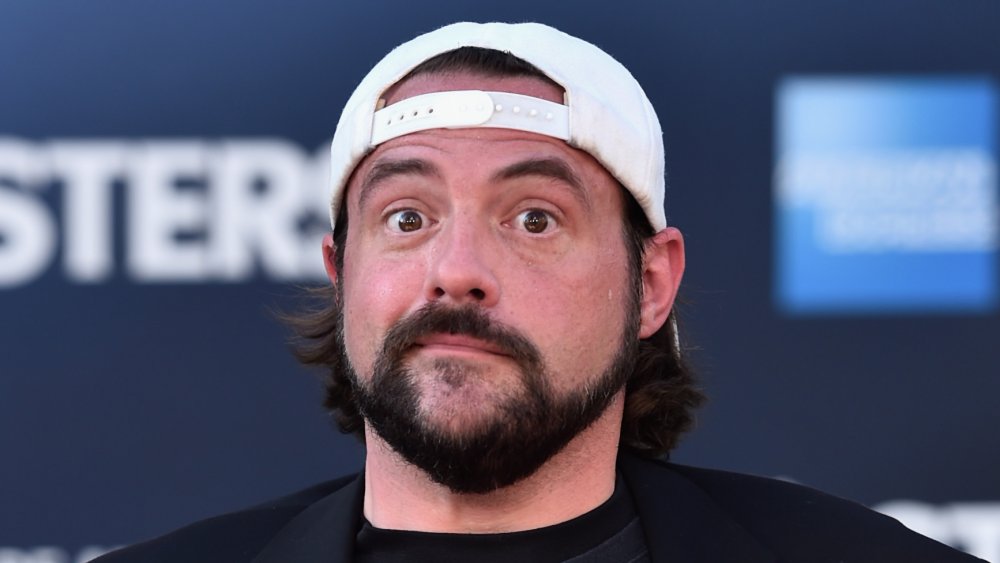 Alberto E. Rodriguez/Getty Images
Kevin Smith may not be the biggest filmmaker around — which means that he's also not the richest — however, just like Spike Lee and Quentin Tarantino, Smith has still proven that the ability to tell a captivating story on-screen can make you a lot of money. And the fortune that Smith is boasting is especially impressive, considering he once had to scrounge to save up enough money to even make a movie.
"After attending The New School in New York, Kevin Smith... attended Vancouver Film School to receive the education he needed to direct his first film," according to Celebrity Net Worth. "He left halfway through the course to save money after realizing that he had learned enough to begin his project."
However, while he might have learned enough, he hadn't earned enough. So in order to fund his film, Smith "needed to sell his entire comic book collection" and "also took back his old job at a local convenience store after moving home," which inspired his first film, 1994's Clerks. While he "came up with $27,575 to make the film," he cut further costs by "casting his friends in various roles."
In the end, Clerks went on to win the Filmmakers Trophy at the Sundance Film Festival, as well as "major awards at the Cannes International Film Festival." With this success, one-time Hollywood heavyweight and now-disgraced producer Harvey Weinstein bought Clerks and it took in over $3 million. This helped launch Smith from an independent filmmaker into a movie-making millionaire.
Kevin Smith went from a low-budget filmmaker to a millionaire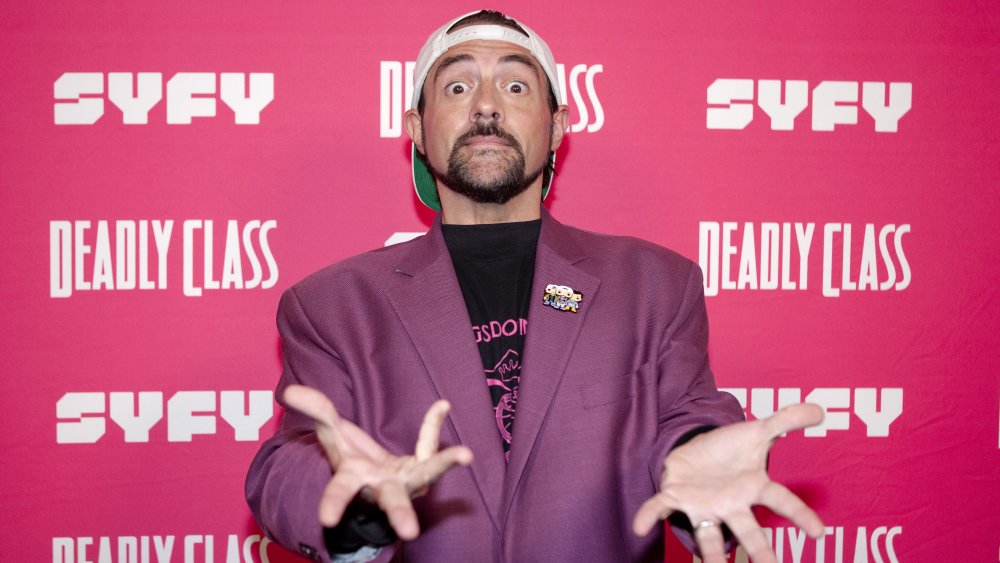 Paul Butterfield/Getty Images
Following the success of Kevin Smith's first movie Clerks, he went on to make other films that have had various budgets and earned a range of amounts in return. For instance, "despite having a larger budget and screening compared to Clerks," 1995's Mallrats "only made around $2 million," according to Celebrity Net Worth.
Beyond that, 2006's Clerks II was given a $5 million budget and earned $25 million, while back in 1999, Dogma starring Ben Affleck and Matt Damon had a $10 million budget and made $30 million, which is the same amount that Jay and Silent Bob Strike Back earned in 2001. As for 1997's Chasing Amy, a film that Celebrity Net Worth notes "is widely considered to be his best of all time," it was made with only $250,000, but raked in $12 million while in theaters.
Thanks to his movies' money-making success, Smith has $25 million today, per Celebrity Net Worth. While that's certainly impressive, he could have had even more money if his financially focused claims about Harvey Weinstein are true.
Kevin Smith says Harvey Weinstein owed him money for years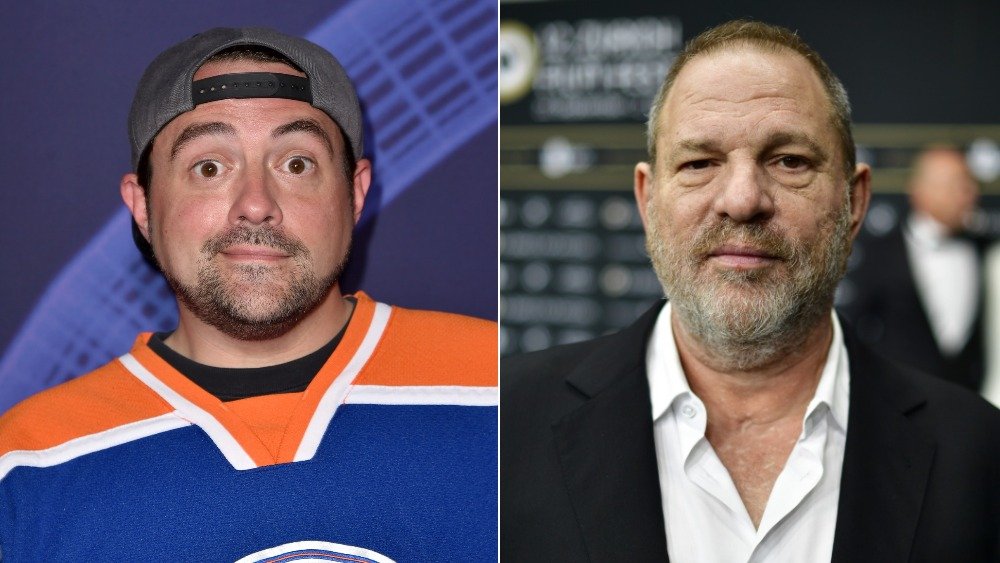 Kevin Winter, Alexander Koerner/Getty Images
The fact that then-Hollywood producer Harvey Weinstein bought Kevin Smith's first film, Clerks, back in 1994 may have helped boost the filmmaker's profile at the time. However, it apparently hasn't boosted his bank account in the way that it should have. "Weinstein, who ran Miramax at the time, shelled out $227,000 for the black-and-white movie set in a video store. But their agreement allowed for Smith to receive a backend if the movie became profitable," according to a report by Variety. 
However, in April 2020, Smith revealed to Variety that "it took Weinstein seven years to pay him back some of the royalties that he was owed. And even then, Weinstein deployed sketchy accounting tactics, like billing Clerks for the costs associated with renting a yacht for Pulp Fiction at the Cannes Film Festival."
Smith admitted to the outlet, "If I was a better business person, I would have gone for more money." And yet he also said, "I never cared about the money. My whole career, my reps were like: 'You're supposed to be making far more.' Money's never been a motivator for me." That mindset surely sets Smith apart from others in Hollywood, doesn't it?