The Truth About Chris Pine's Famous Parents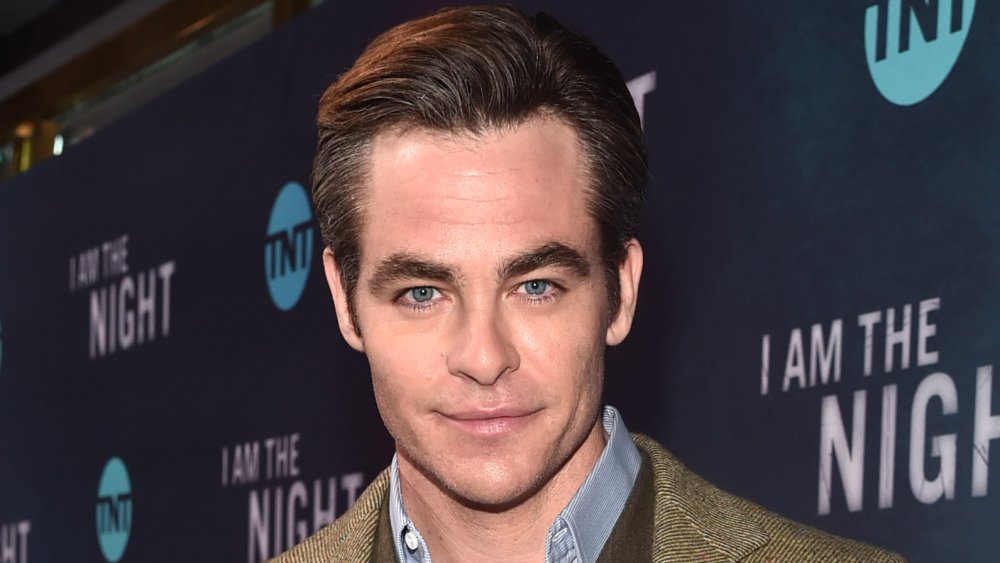 Alberto E. Rodriguez/Getty Images
When it comes to the current A-list Hollywood Chrises — including Chris Evans, Chris Pratt, and Chris Hemsworth, of course — fans of Chris Pine certainly have reasons to believe that he's the best among the bunch. Even respected director Quentin Tarantino admitted that he's a "huge Chris Pine fan," telling The Ringer's Rewatchables podcast, "Now, to me, of the actors of his age, he's hands down my favorite — of that group, of that era, of those guys. He's just — he's hands down, my favorite."
One of the reasons Pine may be so good at what he does is because he apparently inherited his acting skills from a family that features more than one onscreen star. The Star Trek actor — who also thrilled audiences in A Wrinkle in Time and Wonder Woman — is the grandson of Anne Gwynne, a silver screen actress who was "a horror icon at Universal in the 1940s," according to the Los Angeles Times.
Gwynne's daughter, Chris' mother, not only followed her mom into show business, but she also married a fellow actor that you may recognize if you're into retro TV.
Both of Chris Pine's parents were in show business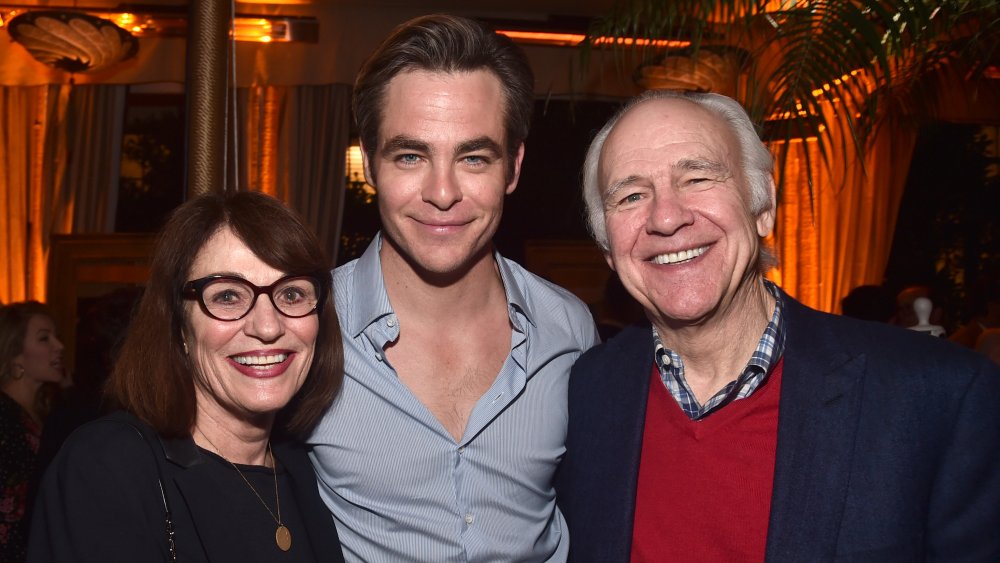 Alberto E. Rodriguez/Getty Images
Chris Pine's grandmother, Anne Gwynne, wasn't the only performer in the family who preceded the star when it came to pursuing an acting career. Both of his parents were famous back in the day.
Gwynne's daughter, Gwynne Gilford, also made a name for herself in the industry as "a television actress who starred in a number of TV shows," NBC San Diego noted. Viewers may have seen her primarily in the '70s and '80s on series like The Young Lawyers, Gunsmoke, and One Day at a Time. She also played Mrs. Winston — the mother of the character played by Friends' Courteney Cox – in the 1987 live-action film Masters of the Universe (yes, a He-Man movie) and had a recurring role on CHiPs, which happens to be how you may know Chris' dad.
If you — or an older relative — watched popular TV shows in the '70s or '80s, then you (or they) might have seen Chris' father, Robert Pine, as "Sgt. Getraer — Erik Estrada's boss on CHiPs," according to People. Thanks to his dad, the younger actor "learned that ... [a]s a working actor, there are the fouler times," which is why you need to "[keep] a head on your shoulders, [keep] a sense of humor, and [keep] looking ahead."
On the flip, "the veteran actor said he knew 'from the very first moment' that Chris would make it big in Hollywood," according to Popsugar. So sweet!