Why Meghan And Harry's New Book Will Cause Problems For Prince William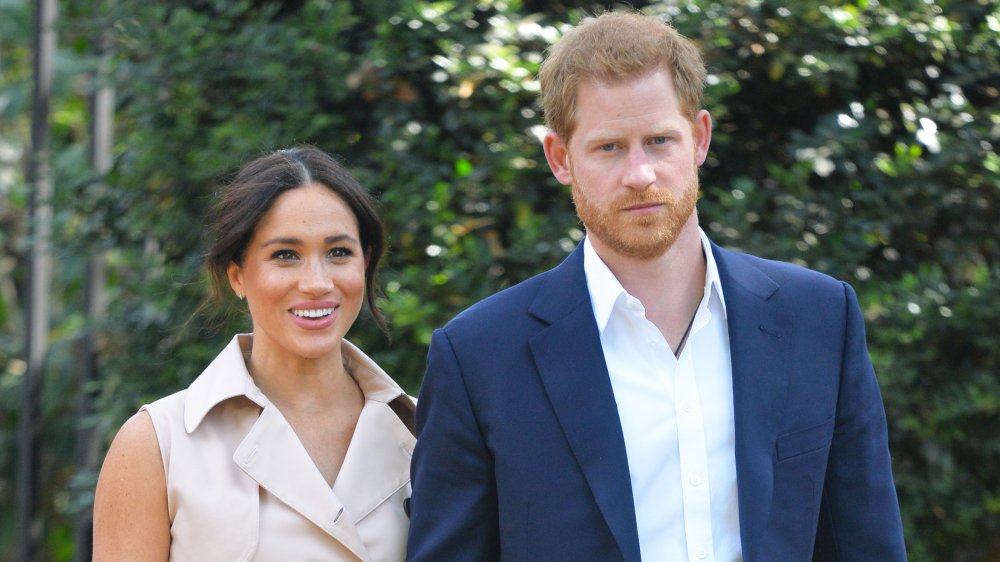 Pool/Getty Images
A new book is coming out about Meghan Markle and Prince Harry, detailing their departure from royal life and their new life of financial independence in Los Angeles. Finding Freedom: Harry and Meghan and the Making of a Modern Royal Family, written by royal journalists Omid Scobie and Carolyn Durand, is due to come out in August, according to The Sun.
While this is all very exciting, royal aides are reportedly worried about how the royal family will be portrayed in the book, especially Prince William and his wife, Kate Middleton. According to The Sun, aides are nervous that William will be "painted as the bad guy" and be made to look "unsympathetic, unfeeling, and unsupportive." With the potential for secrets coming to light, aides are very nervous about the damage that this book could do for the royal family.
In contrast, according to the Daily Mail, it is quite likely that "the publication will only show Harry and Meghan in a positive light." Keep reading to find out more about this potential royal atomic bomb waiting to go off.
The upcoming book could start a new royal feud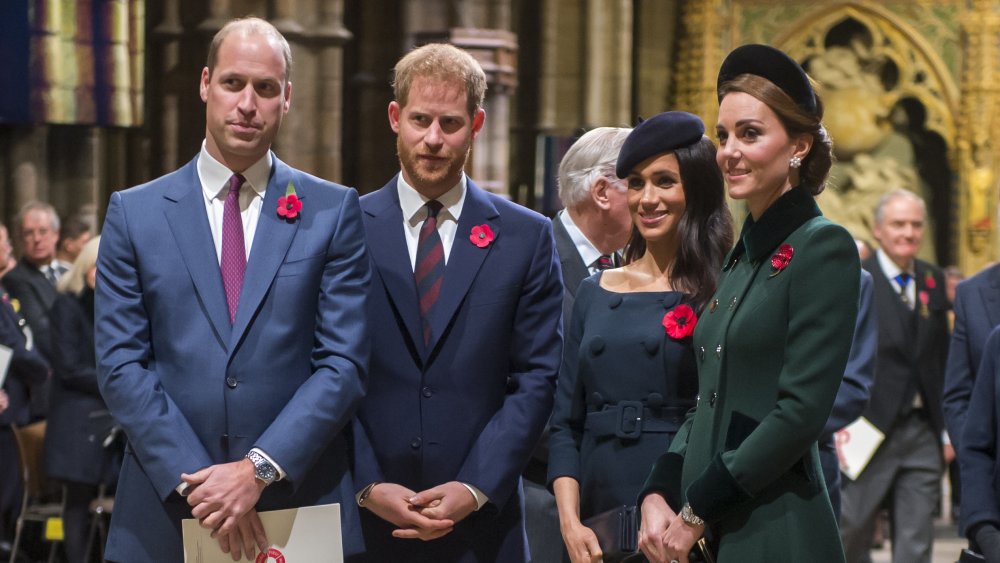 Wpa Pool/Getty Images
The new biography about Meghan Markle and Prince Harry, Finding Freedom: Harry and Meghan and the Making of a Modern Royal Family, is already making waves. While the book has not been released yet, the Daily Mail states that royal aides are worried about the book's portrayal of Prince William and the possibility of beginning yet another new feud. The royal family has been plagued by feud rumors ever since Harry married Meghan, and things worsened after "Megxit." 
The outlet adds that this book is not an official biography, though some sources think that Meghan and Harry worked with the authors. But authors Omid Scobie and Carolyn Durand certainly did their homework for this book. According to The Sun, they spoke with over 100 people to gain information and the Daily Mail adds that these people are close to the royal family. The Daily Mail also reported that Kensington Palace stated that they would not comment on Finding Freedom.
While the specifics of the book remain a mystery, many sources have come forward in concern. According to The Sun, one source compared it to Princess Diana's explosive interview with the BBC in 1995, saying: "The book could be the most damaging thing to the Royal Family since Prince Diana's interview on Panorama with Martin Bashir."
As royal fans await the controversial new book, Meghan and Harry continue to focus on their new non-royal life in Los Angeles.