This Is Chrissy Teigen's Least Favorite John Legend Song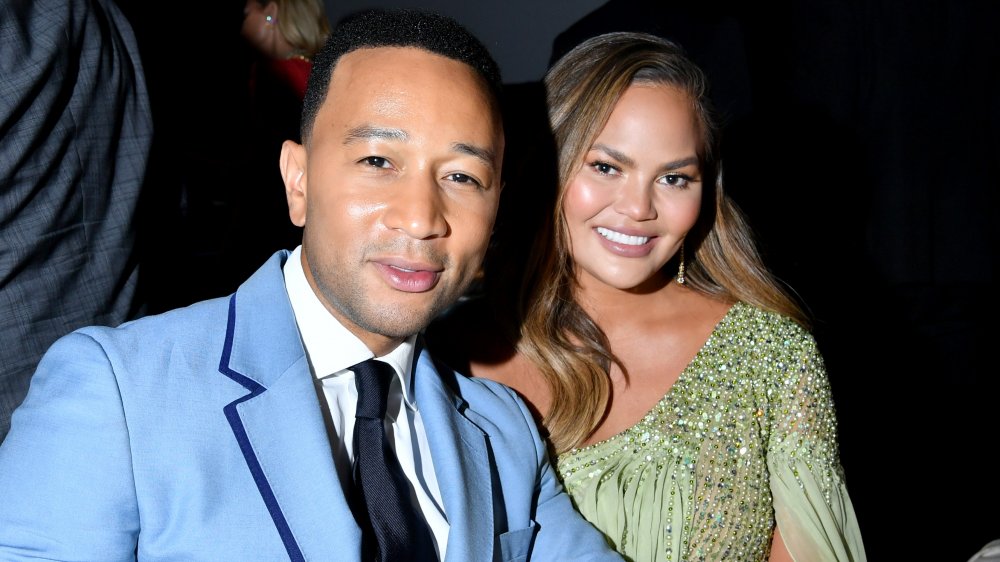 Amy Sussman/Getty Images
Before social media, Hollywood's hottest celebs seemed untouchable. But now, thanks to Instagram and Twitter, stars have the opportunity to connect with fans by ushering them into their personal world at any time of the day. In fact, while model Chrissy Teigen and singer-songwriter John Legend launched careers based on their talent, fans will likely agree that the two have sustained their popularity by openly sharing their daily lives online. Although transparency has become part of this couple's unofficial brand, Teigen's honesty isn't limited to the social sphere.
In 2019, Teigen and Legend partnered with Vanity Fair to take a lie detector test, so Legend jumped at the chance to get Teigen's honest opinion about his music. "You've said before that you do not like my song 'Green Light.' Is that my only song that you don't like?" he asked his wife. "You know it's not that good of a song. You even said it's kind of a little radio-ish and not you," she explained. But this was not the first time Teigen shared her dislike for this song.
On the 10-year anniversary of the music video's release in 2018, Teigen tweeted that she had "a jealousy-fueled meltdown" while visiting the set all those years ago. People at the shoot kept emphasizing how beautiful the women on set were, and Teigen stormed off in an angry huff. Perhaps Teigen does not hate the song itself all that much, but simply the embarrassing, unfortunate memories it conjures up?
Chrissy Teigen's love inspired John Legend's latest album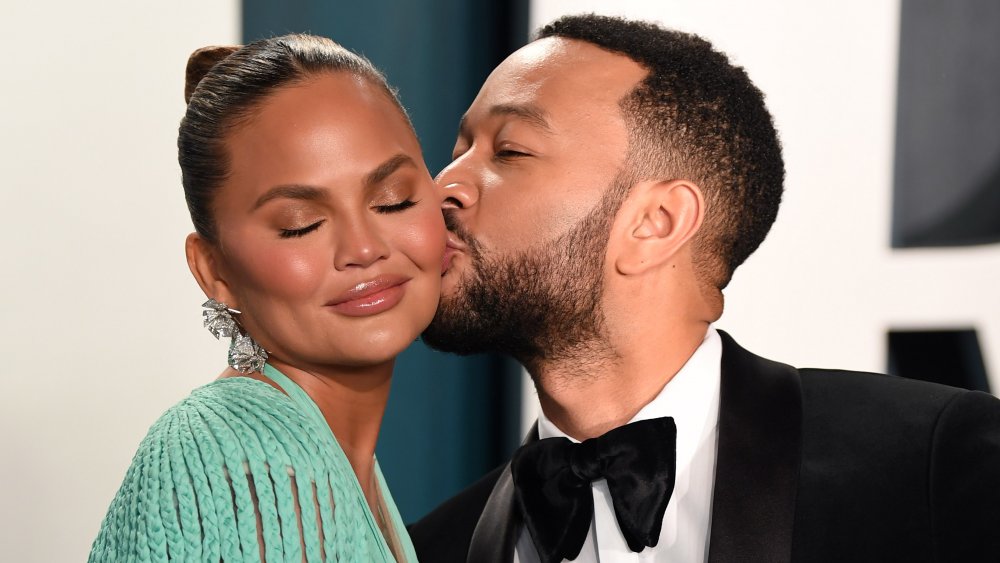 Karwai Tang/Getty Images
With the release of his latest album Bigger Love, singer-songwriter John Legend wanted to spread some love to those who've been hit hard by 2020's tumultuous timeline. As he told USA Today in June 2020, "I feel like people need a lift right now." However, Legend also noted this labor of love was inspired by his own true love — supermodel Chrissy Teigen.
According to Legend, "Focused" offers a glimpse into their relationship: "Oh, you know I've got a lot of food for thought on my plate / You won't believe all of the people trying to get in my face / Not to mention all the ladies trying to take your place / But you know that my attention never drifted away / 'Cuz I'm focused, yeah, I'm focused on you."
"Chrissy and I, our relationship has always been strong and robust," he added. "A lot of these songs are about celebrating love, remembering moments you may miss right now."
Of course, this isn't the first time Legend wrote a song for Teigen, as fans will recall that the Grammy winner's hit "All of Me" was inspired by his wife. "The more you know someone, the more you're inspired by your relationship," Legend told Los Angeles Confidential in 2015. "I guess you have to grow enough to be able to write that song with sincerity and authenticity." And it's that sincerity and authenticity that we fans know and love!