Who Is Lin-Manuel Miranda Married To?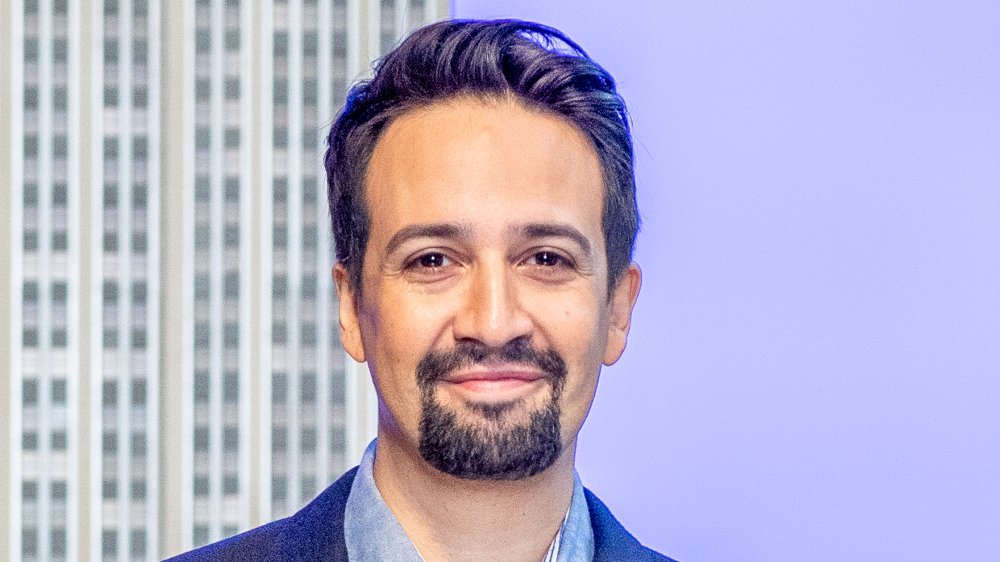 Roy Rochlin/Getty Images
Hollywood has a new "it" guy and he deserves all the kudos he gets! Lin-Manuel Miranda has long been a presence on the Hollywood scene, though he didn't become a household name until his Broadway show Hamilton became a smash success in 2015.
After winning a Tony Award, Grammy Award, and Pulitzer Prize for his stage show in 2016 (per Entertainment Weekly), he continued to wow audiences with other performances. Miranda is the primary composer of the Disney animated hit Moana (via Variety), he danced and sang in the highly anticipated sequel Mary Poppins Returns, and he's bringing Hamilton to the masses on Disney+.
In May 2020, it was announced that instead of hitting theaters in October 2021, the theatrical version of Hamilton would be released via Disney's streaming platform in July 2020, according to Entertainment Weekly. "We're putting the finishing touches on that, so we can all watch it together," Miranda said on Live With Kelly and Ryan. "It'll be sooner rather than later." On Good Morning America, he praised Thomas Kail, the director of the stage and movie versions of Hamilton.
"He's basically given everyone at home the best seat in the house," the singer-songwriter said. "It's a thrilling experience. He really threads the needle between these cinematic close-ups and widening out and seeing the show from the center aisle of the Richard Rodgers Theatre."
Now that you're caught up on his career, what about Miranda's personal life? More specifically, his love life.
Lin-Manuel Miranda married a woman from his past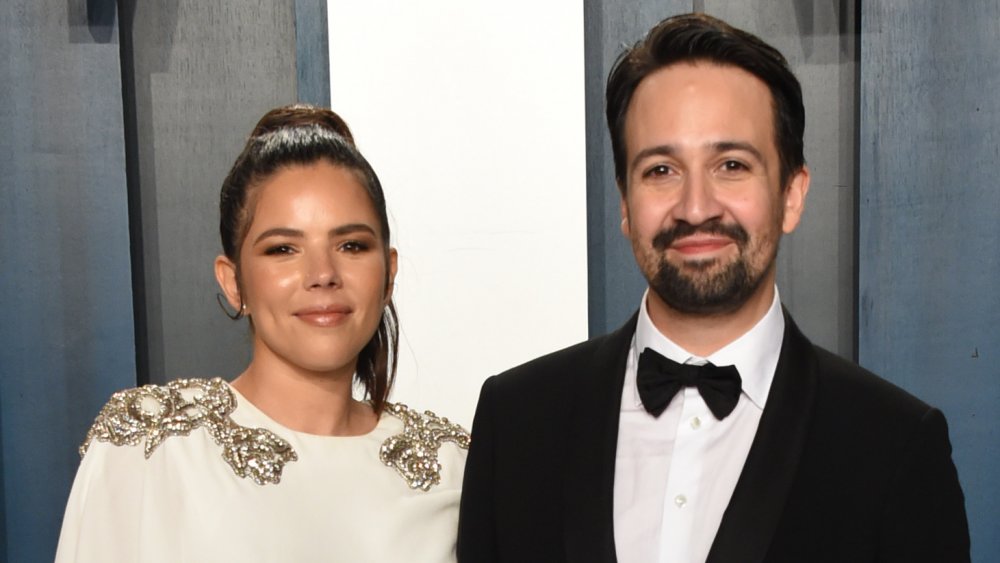 John Shearer/Getty Images
Hamilton star Lin-Manual Miranda spends most of his life in the spotlight. And while we know a lot about him, we know very little about Miranda's wife, Vanessa Nadal. But here's what we learned about the brunette who's often on the red carpet with Miranda.
Miranda and Nadal went to high school together, but didn't date. According to an article in the New York Times, Miranda admitted he couldn't work up the nerve to approach her. "She was gorgeous and I'm famously bad at talking to women I find attractive," he said. "I have a total lack of game."
After they left high school, Nadal went to MIT where she received a bachelor's degree in chemical engineering. She went on to work for Johnson & Johnson before changing career paths and attending Fordham University School of Law. She practiced law at Jones Day law firm up until 2016 (via Oprah Magazine).
Fast forward 10 years and Miranda finds Nadal on Facebook. After seeing that her interests included salsa dancing and hip-hop, on a whim, he sent her a message inviting her to an upcoming freestyle show of his, according to Oprah. Lo and behold, she went! Nadal even joined Miranda and friends for drinks after the show, though he was too nervous to chat with her.
Turns out he was interested... and the two have been together ever since! They have two sons: Sebastian, born in 2014 and Francisco, born in 2018.