The Untold Truth Of Carl Reiner's Kids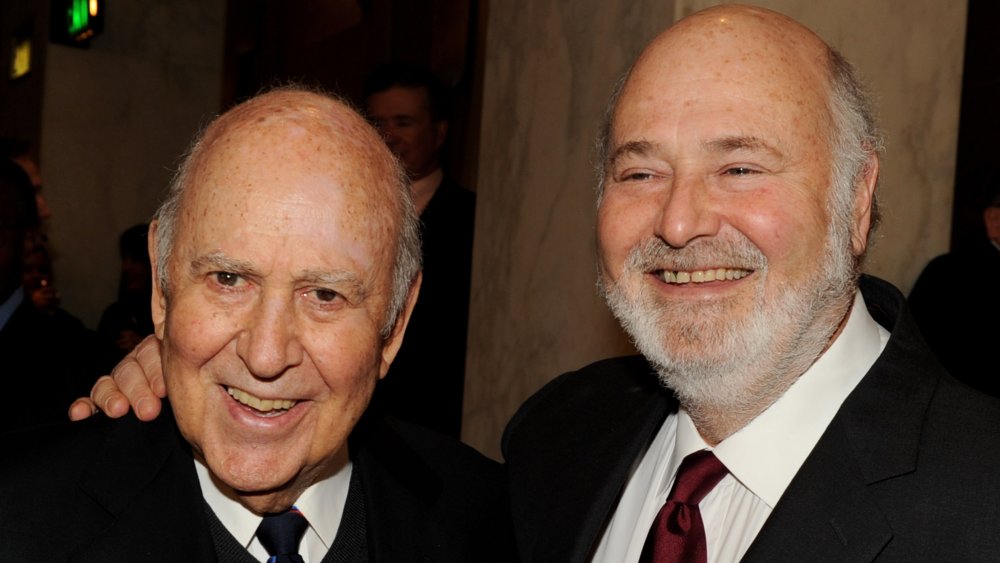 Kevin Winter/Getty Images
American comedian Carl Reiner passed away on June 29, 2020 at his home in Beverly Hills, according to Variety. He was 98. Reiner was a prolific writer, actor, director, and producer — you likely know his work. He's perhaps best known for creating The Dick Van Dyke Show. Another notable career moment? Teaming up with Mel Brooks for a comedy sketch called 2000 Year Old Man – The New York Times hails it as some of Reiner's "best work." Honing his craft right up until the end, Reiner lent his voice to the character of Carl Reineroceros in 2019's Toy Story 4. 
While, given his level of fame, Reiner had a pretty public life, he was also a family man. Reiner married his wife, Estelle, in 1943 and they remained together until she passed in 2008, according to The New York Times. Together, they had three children: Rob (pictured), Annie, and Lucas.
Just two days before he died, Reiner shared a touching tweet, commemorating his wife and celebrating his children. He wrote: "Nothing pleases me more than knowing that I have lived the best life possible by having met & marrying the gifted Estelle (Stella) Lebost — who partnered with me in bringing Rob, Annie & Lucas Reiner into to [sic] this needy & evolving world."
As we remember this remarkable man, here is what we know about Reiner's three children.
Carl Reiner was a 'guiding light' to his kids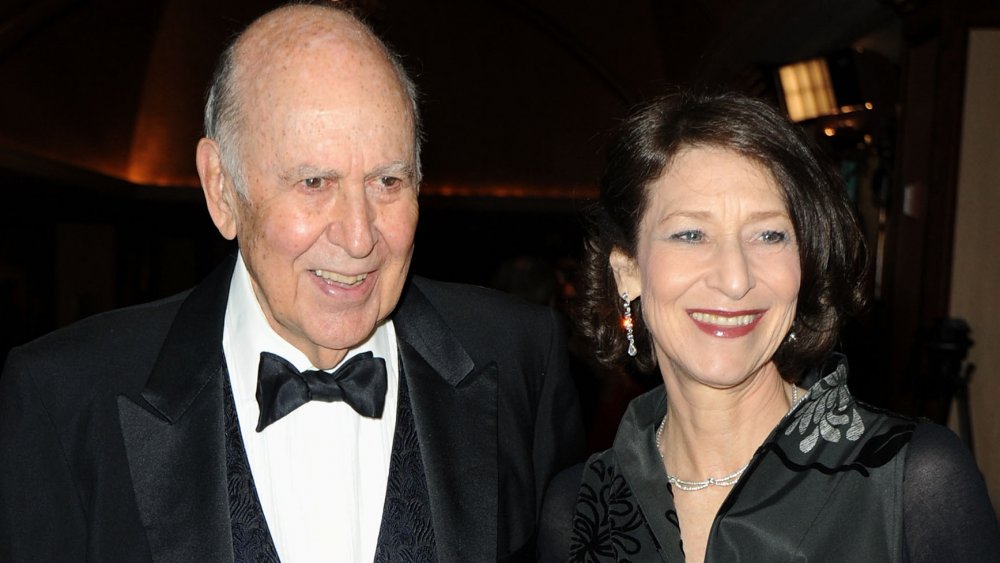 Frazer Harrison/Getty Images
Carl Reiner's son Rob might be the most immediately famous of his three children. Rob proved that a knack for making it in Hollywood runs in the family, as he was responsible for directing movies like When Harry Met Sally, The Princess Bride, and A Few Good Men, among many other films. Rob also played Michael 'Meathead' Stivic, Archie Bunker's son-in-law, on the sitcom All in the Family.
After the news broke that Carl had died, Rob took to Twitter, writing, "Last night my dad passed away. As I write this my heart is hurting. He was my guiding light." Carl's daughter, Annie (pictured), is an author and psychoanalyst, according to The New York Times. She has written several books, including This Nervous Breakdown is Driving Me Crazy, which is a collection of short stories.
Per The New York Times, Carl's son Lucas is a painter and a filmmaker. The youngest Reiner child studied at the Parsons School of Design as well as the New School for Social Research — both of which are in New York — according to his website. Lucas lives in New York and Berlin.
Carl is survived by his three children and five grandchildren, according to The New York Times.