The Truth About B. Simone's Plagiarism Accusations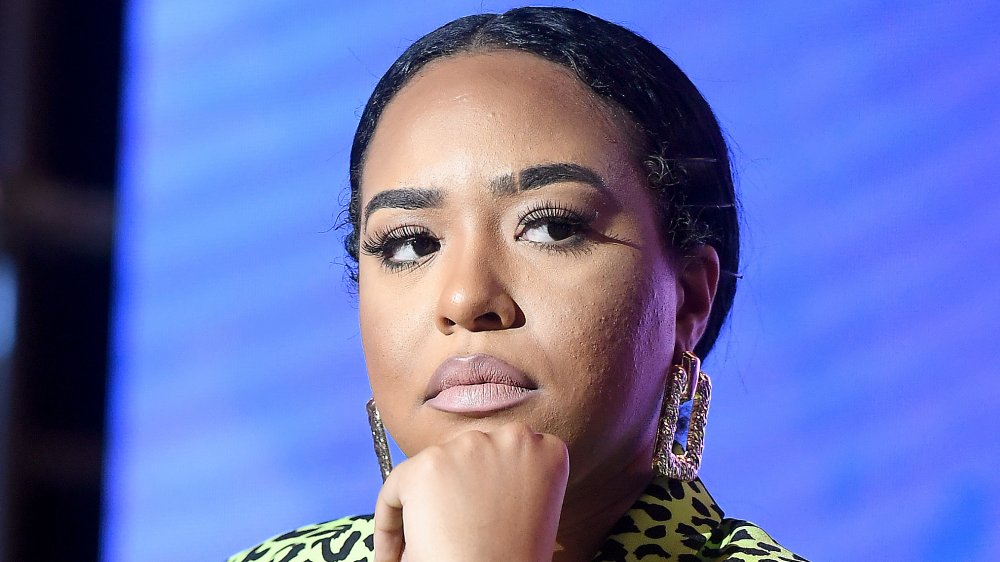 Paras Griffin/Getty Images
June 2020 was not kind to B. Simone. The comedian and entrepreneur faced an onslaught of criticism after accusations of plagiarism in her debut self-help book, Baby Girl: Manifest the Life You Want. To make matters worse, her attempts to explain herself haven't seemed to help much.
As Complex reported, B. Simone took to Instagram to clarify the plagiarism ordeal after claims that portions of her book had been copied from articles online. Accusations of content theft first surfaced after a reader put the book through a plagiarism checker. They found that an excerpt from B. Simone's book had been previously published by another writer, whose listicle "50 Best Ways to Find Yourself" appears to be identical to a list in Simone's work.
As Forbes noted, B. Simone's book was meant to empower marginalized people with the tools to become successful entrepreneurs, using Simone's own life experiences. Only 4 percent of Black women entrepreneurs ever make it to the $1 million mark (via Forbes), and Simone — the self-proclaimed "Manifest Queen" — crossed this milestone while inspiring others to achieve the same. Now, though, she has lost many fans' trust.
So how has Simone, who first gained national attention on MTV's Wild N' Out in 2017, responded to the accusations? By taking responsibility — sort of.
B. Simone says it happened 'without her knowledge'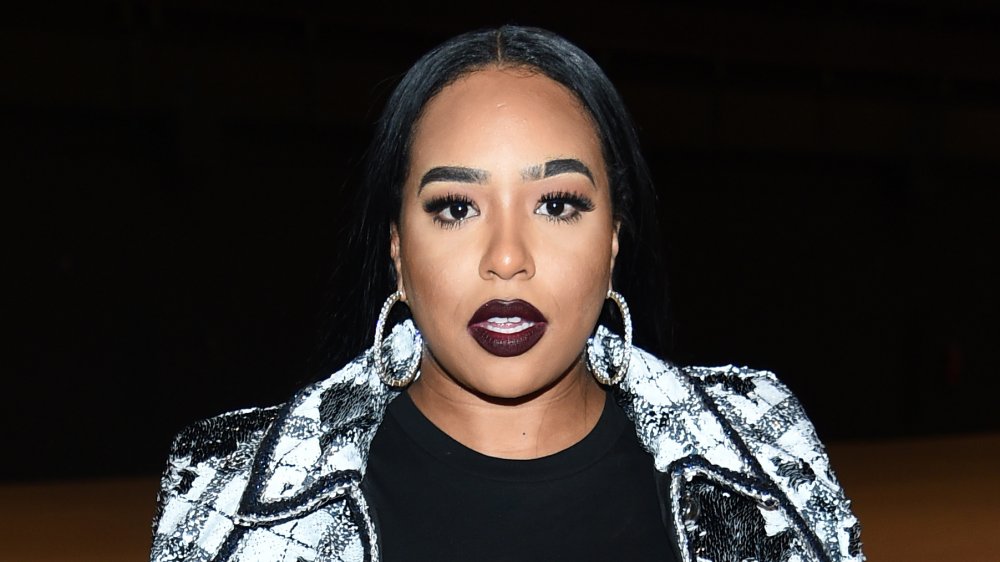 Dimitrios Kambouris/Getty Images
After claims of plagiarism in B. Simone's debut book began to go viral on social media, the rapper and comedian addressed the allegations in a video on Instagram. She stated that the plagiarized material was the fault of an outsourced company, who Simone claimed she had hired to help "bring [her] vision to life."
"I had a vision to create a book for young women to change their mindset and have them manifest because that is how I feel I became successful in life," Simone explained in the post. "Me and my team outsourced. We hired a team that we trusted, that we thought could bring my vision to life, and they did a lot of things without my knowledge."
Though Simone has denied being aware of any plagiarism during the making of her book, she insisted that she was taking all necessary measures to address the matter at hand as the CEO of her brand.
"I have reached out directly to every content creator that was disadvantaged and I am doing everything I can to fix this issue and make everyone whole," Simone wrote in the caption of her post. "Even though this was not intentional, I am still so very sorry to the content creators and I understand their frustration 100 percent."
Unfortunately, the plagiarism debacle isn't the only fire B. Simone has had to put out in recent weeks.
The backlash isn't over for B. Simone yet
Jamie Mccarthy/Getty Images
On top of B. Simone's recent plagiarism controversy, The Blast pointed out that she's facing additional criticism after a July 2020 social media post in which she announced the release of an upcoming rap EP. Many took to Twitter and Instagram to leave sarcasm-laden remarks referring to her prior plagiarism scandal.
In addition, an old interview in which Simone made derogatory statements about the LGBTQ community resurfaced around the same time, stoking the mounting backlash against the multitalented star. 
The unearthed clip of Simone's appearance on a 2017 episode of the podcast Whoreible Decisions features Simone frequently using a highly offensive slur for transgender people, making and laughing along to jokes about the bodies of transgender people, and referring to the LGBTQ community as the "lettuce, bacon, and tomato" community (via The Shade Room).
We'll have to wait and see whether B. Simone manages to fully bounce back from this mess, but she's already put a positive spin on the plagiarism situation by hosting a webinar about copyright infringement to help other entrepreneurs learn from her mistakes. It's never too late (or too early) for a comeback!