Body Language Expert Makes A Bold Claim About Will Smith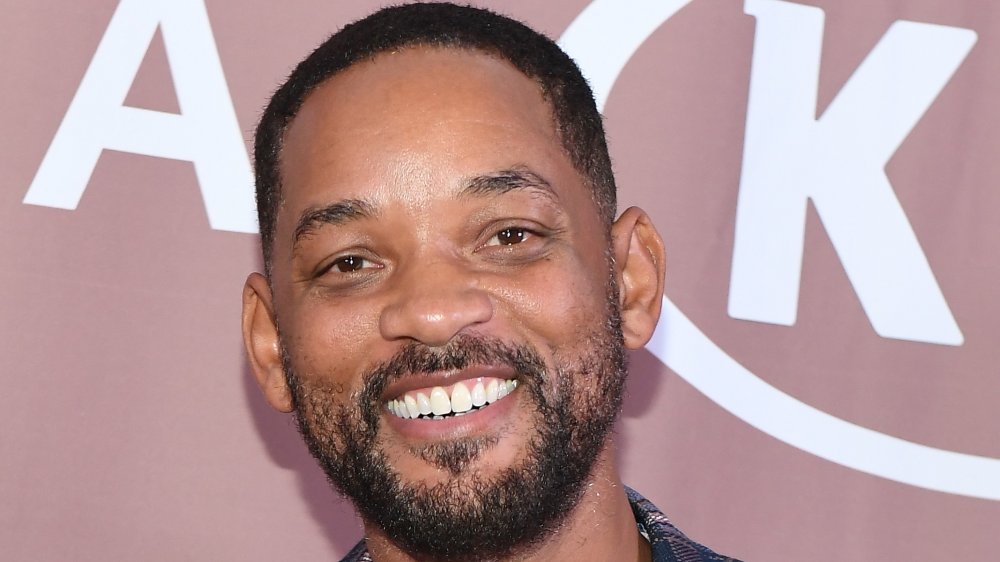 Paras Griffin/Getty Images
While actor Will Smith and actress Jada Pinkett Smith rarely shy away from tough discussions, these two aren't typically forthcoming when it comes to the private details of their nearly 25-year marriage. However, after singer-songwriter August Alsina claimed that he and Jada once had an intense affair — with Will's "blessing," no less — during an explosive interview with radio host Angela Yee, the couple took to Jada's Facebook Watch show, Red Table Talk, to address the rumors.
"I got into an entanglement with August," Jada admitted, confirming that she and Alsina became involved while she and Will were on a break four-and-a-half years ago. Jada added that she was "in a lot of pain" at the time, but that she's "deeply grateful for in this whole process" because she and Will "have really gotten to that new place of unconditional love."
Will added that he "wasn't sure" he was ever going to speak to Jada again, calling their reconciliation a miracle. "[Marriage] ain't for the weak at heart. There's just certain things that you have to go through. I wish it could be all magic and miracles," Will added. "There's a real power in just knowing somebody's riding with you no matter what. And you really can't know that until you go through some stuff." 
Despite their candid conversation, however, one body language expert claims Will was incredibly uncomfortable throughout the segment, indicating that the Men In Black star might have been against the whole process from the start.
Will Smith was 'less at ease' than wife Jada Pinkett Smith
Although Hollywood actors are accustomed to living life in the spotlight, it can't be easy to discuss your private relationship issues on-camera. That may be why, according to body language expert Judi James, actor Will Smith seemed uncomfortable as he and wife Jada Pinkett Smith discussed their temporary separation in the latest episode of her Facebook Watch show, Red Table Talk. As James told Mirror UK, Will appeared "less at ease" during the chat than "his wordy wife Jada," making the entire segment "a difficult watch."
"Overall there seems to be a plan to give Will some control by putting him in the 'Jada' seat and pose, listening to what appears to be his wife's confessional of her thoughts and feelings," James noted. "He performs deep nods as she begins and his listening style is solemn and calm." James added that, while Will can be seen repeatedly rubbing his leg for comfort, his tendency to crack jokes also emphasizes his underlying discomfort. 
With the internet full of memes about Will's apparent unease during the interview, you don't have to be a body language expert to pick up on Will's possible bad mood. At one point, he even joked about needing to get Jada back for her affair, with Jada replying that Will already has gotten her back. Later, the two fist-bumped and joked, "Bad marriage for life." 
Still, according to James, these parents of two have a rock-solid relationship.
Will Smith and Jada Pinkett Smith were 'united' at the end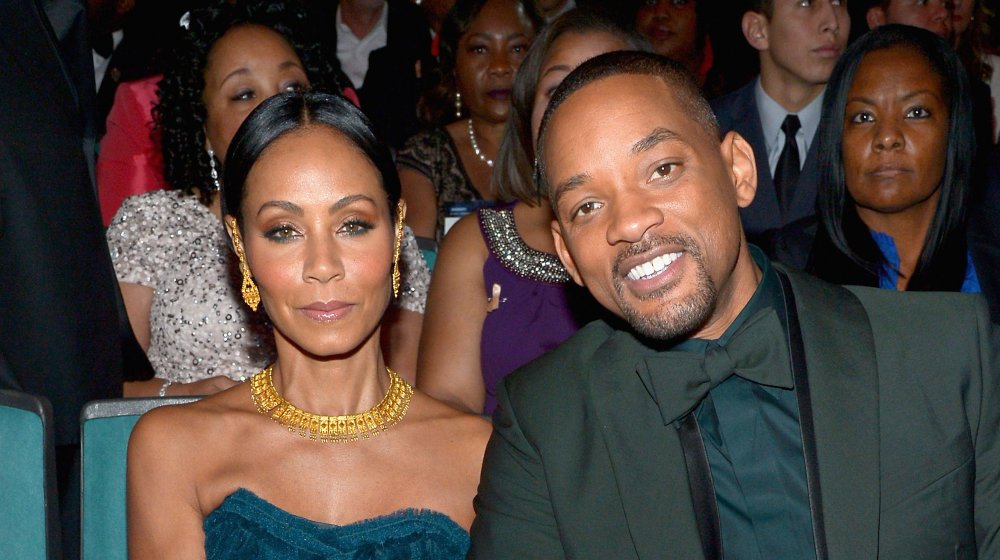 Charley Gallay/Getty Images
Body language expert Judi James acknowledged that Will Smith and Jada Pinkett Smith clearly conveyed a united front during the final minutes of their Red Table Talk chat, which supports the claims that their marriage has only gotten stronger over the years.
"There were clear signs of agreement and some unity at the end though and this is when Will was most emphatic and looked more relaxed," James told Mirror UK. "He points as he tells her 'I don't want to go through this no more' and displays some power re-booting gestures, laughing as he slaps his leg a couple of times, strokes his beard and bites his lips."
James added, "His most congruent phrase is 'I can love you through anything'. His eye contact is steady on her face and this seems to be his core message."
After almost 25 years of marriage, Will's words made it clear that he and Jada's rough times have only been one part of the bigger picture. Jada pointed out that their problems aren't unique.
"I feel like there are a lot of couples that go through those periods," Jada said. "And a lot of couples that separate and think it's over."
Jada explained, "you gotta go through some s*** to get the answers." She added, "It's the idea of any relationship and trying to get to a deeper understanding of love is going to be forced in fire. There's no way around it."