This Is Why Chloe Grace Moretz And Brooklyn Beckham Broke Up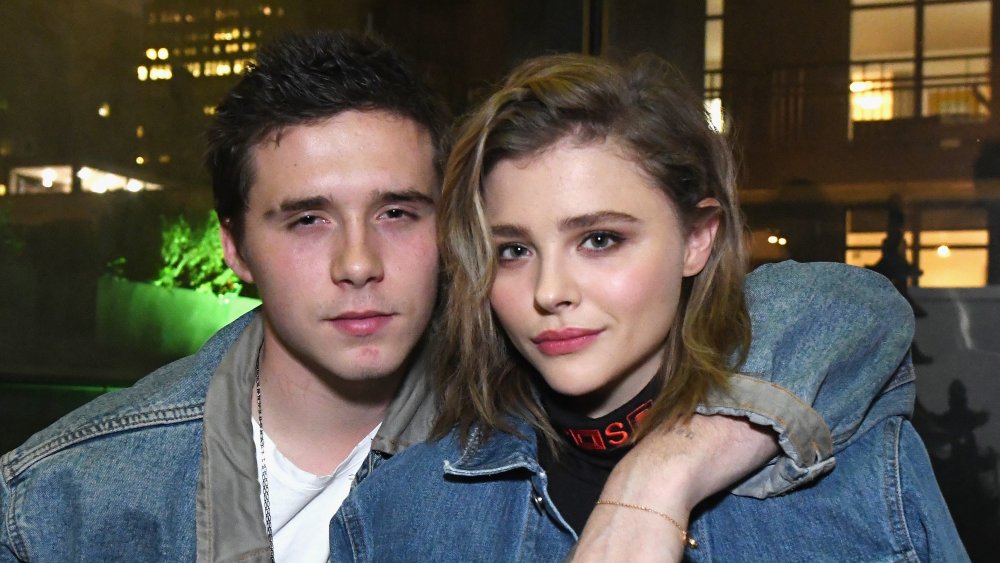 Slaven Vlasic/Getty Images
Before settling down with his new fiancée Nicola Peltz, Brooklyn Beckham spent a couple years dating actress Chloë Grace Moretz on and off. The two beautiful people were first pictured together in a romantic setting — skateboarding, of course — in summer 2014 after reportedly meeting at a SoulCycle, according to Cosmopolitan. 
But despite the fun start to their relationship, things were never easy for this couple who called it quits for the final time in spring 2018. Neither was very chatty about the final end to their on-and-off romance in the beginning, but then the shade started to come out and we learned a little more about what might have gone wrong.
In April 2018, Beckham was spotted kissing model Lexi Wood in Los Angeles, before there was any public notice of him and Moretz being over, according to People. Whether or not that means he actually cheated on Moretz isn't totally clear, but she opened up about the breakup in August of that year. 
Moretz told The Sunday Times, "Breakups are hard across the board. But when every verified account on Twitter posts something about me, I get tagged. And every major publication is verified. So anytime they post something about a certain relationship, it pops up on my phone, which is how I find out about 90 percent of things."
Chloe Grace Moretz definitely implied that Brooklyn Beckham cheated on her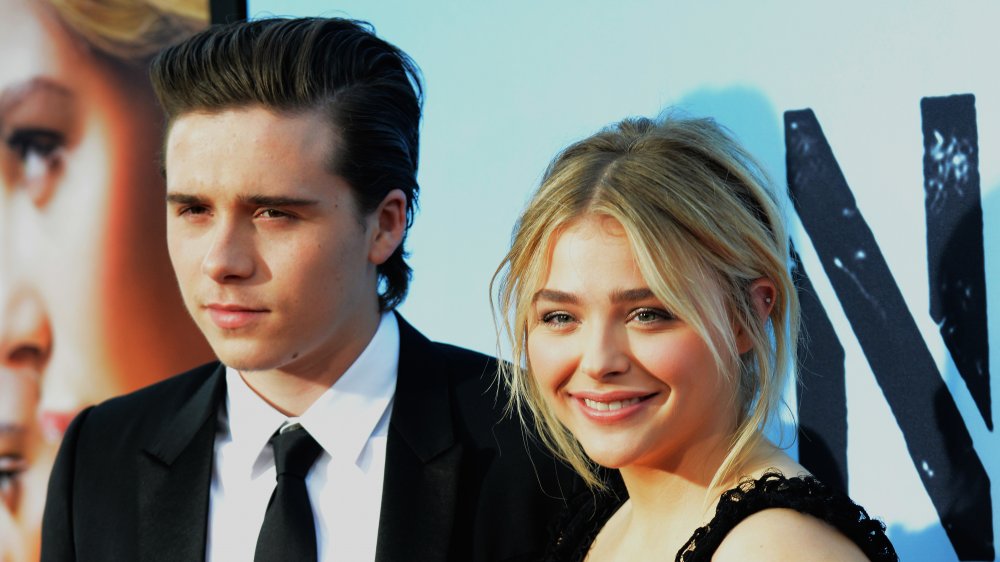 Albert L. Ortega/Getty Images
While we can't say with 100% certainty that Brooklyn Beckham cheated on Chloë Grace Moretz, it sounds like a bumpy breakup. When media outlets published photos of Beckham and Wood kissing, that may have been how Moretz found out — and it was quite possibly before the two were over.
If we fast-forward a few days later, W magazine pointed out that Moretz shared a screenshot of Cardi B's song "Be Careful" (a song about Offset's infidelity) on her social media. Moretz also liked a social media post that included a picture of herself with her middle finger up, aimed at Beckham. Yikes!
Beckham didn't have much to say about the breakup, only liking a meme post of his own of a picture of his younger self crying to his mom, Victoria Beckham, with a caption reading, "Chloe's fans are attacking Brooklyn Beckham." Double yikes.
Beckham and Moretz previously broke up for a bit in 2015 before reuniting in spring 2016. She confirmed the news on an episode of Watch What Happens Live with Andy Cohen by saying, "We're in a relationship, it's fine, it's no biggie. The more I don't make it serious the more people don't care, so yes we're in a relationship."
A few months later, Page Six reported they had split yet again. They gave their relationship one last go in September 2017, but the split in April 2018 was the real and final end.