Naya Rivera's Heroic Final Act Described By Police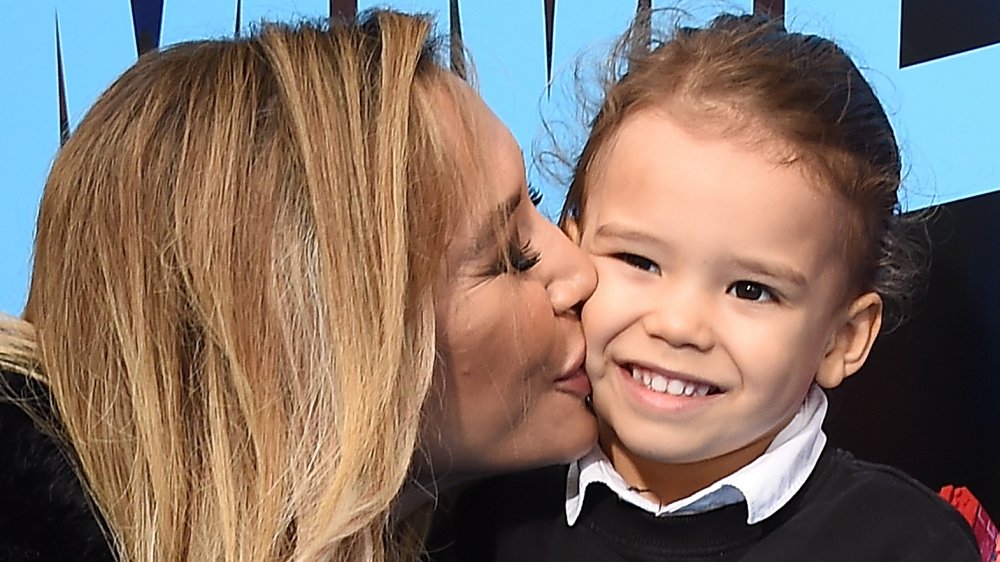 Gregg Deguire/Getty Images
Naya Rivera may have used her final moments to protect her 4-year-old-son, authorities have reported. Days after the Glee star went missing on Southern California's Lake Piru, the Ventura County Sheriff's Department tragically confirmed that a body recovered from the water was Rivera. According to CNN, her last act was one of heroism as she reportedly hoisted her son, Josey, safely back onto their drifting boat before drowning. 
"We believe it was mid-afternoon when she went swimming, the idea being, perhaps, that the boat began drifting... and that she mustered enough energy to get her son back on the boat but not enough to save herself," Ventura County Sheriff William Ayub said on July 13, 2020 during a press conference, per Page Six. The sheriff added that Rivera's son recalled his mom saving him. "[Her son Josey] described being helped into the boat by Naya, who boosted him onto the deck from behind," Ayub said. "He looked back and saw her disappear under the surface of the water."
The 33-year-old Rivera was best known for playing Santana Lopez on the hit Fox series Glee, and in that role, she brought queer, LatinX representation to TV. 
Here's a closer look at the heart-wrenching details surrounding her brave final act.
Naya Rivera was discovered in a dense area of the lake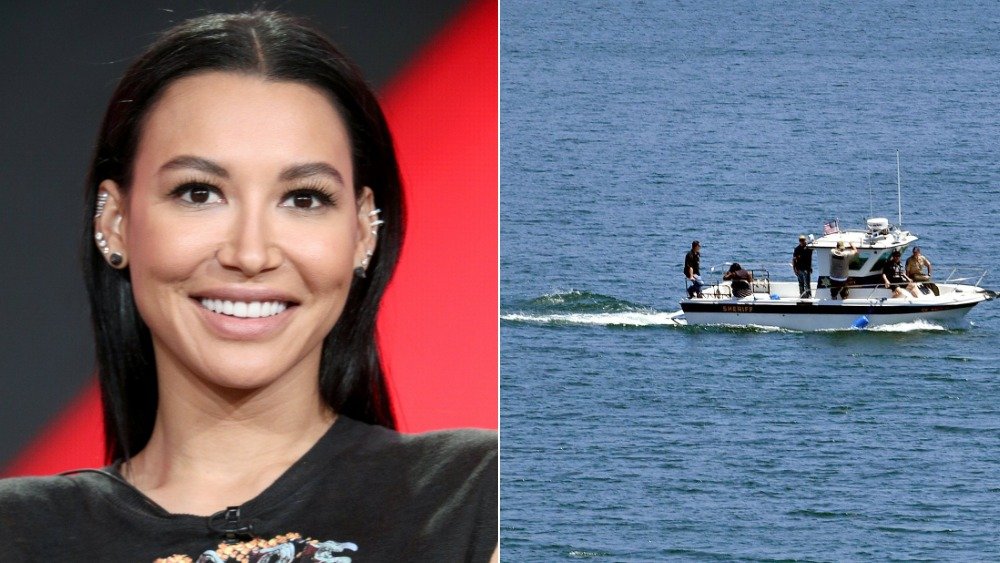 Frederick M. Brown, Kevin Winter/Getty Images
Naya Rivera rented a pontoon boat for an excursion on Lake Piru with her son, Josey, on July 8, 2020. The rental company began looking for them after Rivera failed to return the boat on time. When the boat was located, Josey was asleep aboard the boat, wrapped in a towel and wearing a life vest. Another adult life vest was reportedly on the boat, but Rivera was nowhere in sight.
According to People, Lake Piru, which is located about 57 miles north of Los Angeles, is nearly two miles long and 130-feet deep at some points. Page Six reported that Rivera's body was found in an area of the lake where the water was 20-65 feet deep and thick with debris, including submerged brush and trees. 
"We believe she was concealed within the shrubbery of some of the floorbed of the lake" before the body rose to the surface, Ventura County Sheriff William Ayub said at a press conference, per Page Six. Rivera's body was reportedly not wearing a life jacket when it was discovered. "It has been an extremely difficult time for her family throughout this ordeal," Sheriff Ayub said. "We share in their grief."
Celebrities are also reacting to Rivera's tragic death and her reported act of heroism.
Celebrities are speaking out about the tragic loss of Naya Rivera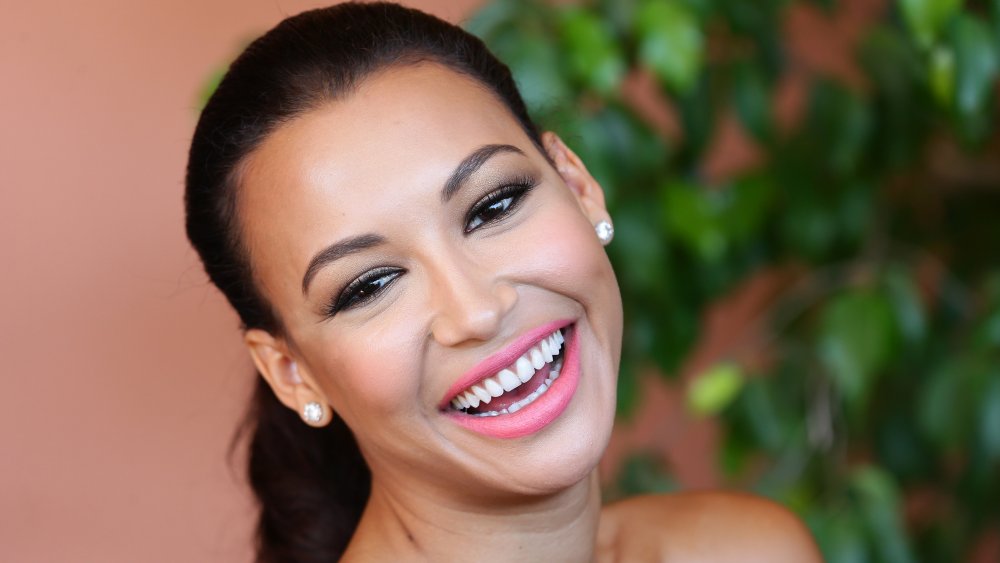 Vittorio Zunino Celotto/Getty Images
Celebrities across the country, including many former Glee co-stars, are reacting to the awful news of Naya Rivera's death.
"Rest sweet, Naya. What a force you were. Love and peace to your family," tweeted Jane Lynch, who played cheerleading coach Sue Sylvester alongside Rivera on Glee. Fellow co-star Kevin McHale also posted a sweet message to Twitter alongside a photo of the two of them. "My Naya, my Snixxx, my Bee. I legitimately can not imagine this world without you," said McHale, who played Artie Abrams. "A week ago today we were talking about running away to Hawaii. This doesn't make sense. And I know it probably never will," he added. 
Singer Ricky Martin posted a photo with Rivera to Twitter with the words: "Beautiful memories boricua. RIP."
Superstar Demi Lovato, who played Rivera's girlfriend on Glee, tweeted about the actor's legacy. "The character you played was groundbreaking for tons of closeted (at the time) queer girls like me," Lovato said. "And your ambition and accomplishments were inspiring to Latina women all over the world."
A Change.org petition was created following Rivera's disappearance, urging officials to post more warning signs for those interested in swimming on Lake Piru.
If you feel like you need a resource after reading sensitive subject matter, please contact the Crisis Text Line by texting HOME to 741741, or call the National Alliance on Mental Illness Helpline at 1-800-950-NAMI (6264).