The Truth About Brad Pitt And Christina Applegate's Relationship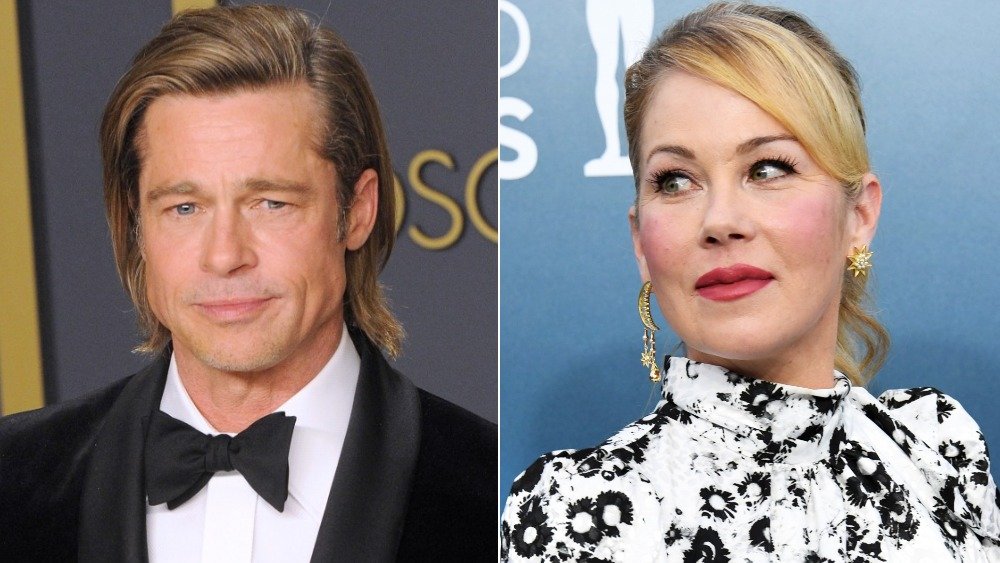 Albert L. Ortega, Jon Kopaloff/Getty Images
Brad Pitt's most famous relationships might be with Jennifer Aniston and Angelina Jolie, but this actor has dated his fair share of other gorgeous Hollywood celebrities. While taking a walk down memory lane, we got to thinking about that flash-in-the-pan fling Pitt had with Christina Applegate. Long before she was the star of Netflix's Dead to Me, Applegate dated Pitt for a hot second in the late '80s.
Applegate and Pitt danced for photographers at an Amnesty International event in 1988, as seen in this InStyle retrospective of their relationship. And the only other public appearance the two made that seemed to hold any sort of romance was at the 1989 MTV Movie Awards. At the time, Applegate was just shy of 18 and Pitt was 25. The two showed up to the red carpet together, but Applegate, who was starring in Married ... with Children at the time, ditched Pitt for a better option.
Yep, Applegate left Pitt behind but has remained mum on the details. In 2015, on an episode of Watch What Happens Live!, host Andy Cohen tried to get Applegate to spill the beans, but her lips were sealed. She did reveal this, though: the man wasn't an actor, but he was a name people would know. While they didn't end up dating, she and Pitt never went out again either.
Christina Applegate's fling with Brad Pitt was over as quickly as it started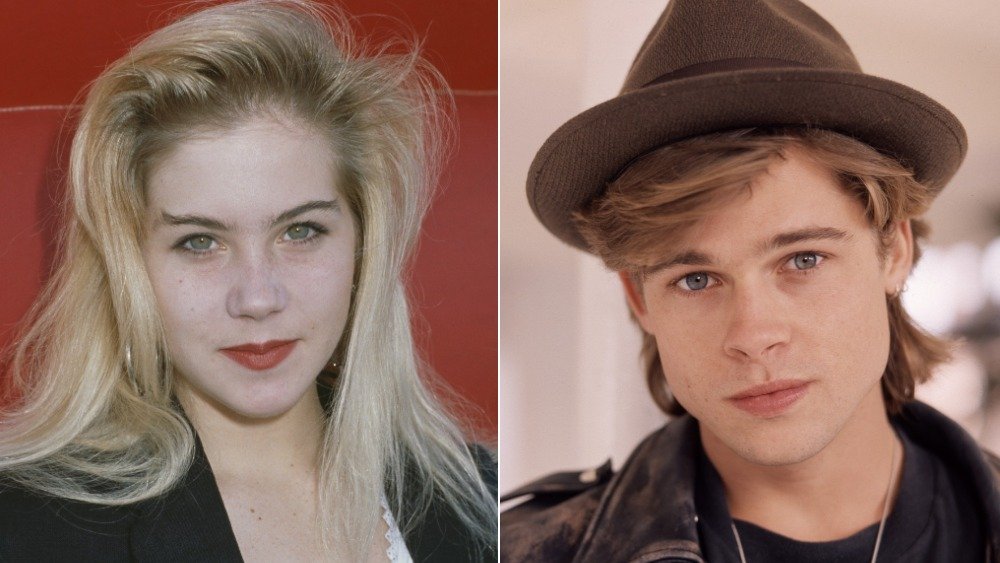 Michael Ochs Archives, Michael Putland/Getty Images
After leaving Brad Pitt in the dust at the 1989 MTV Movie Awards, Christina Applegate kept her lips sealed on who exactly she ditched him for. However, the man in question seemingly has stepped forward.
The mystery man is supposedly singer Sebastian Bach. During a 2016 press tour to promote his memoir, 18 and Life on Skid Row, Bach stopped by the radio show Elliot in the Morning to share his side of what really happened. He said on the show (via Inquisitr): "[What happened between me and Christina] was a brief fling, but we did go out a couple of times. She was interviewed recently on, like, Entertainment Tonight or something, and they [asked], 'What was the dumbest thing you ever did?' And she goes, 'One night I ditched Brad Pitt for this other dude.' And that dude would be me."
Bach fits the bill — mostly — for what Applegate told Andy Cohen during her 2015 Watch What Happens Live! appearance. While Bach has taken on a few roles, appearing on shows like on Gilmore Girls and Californication, he's primarily a singer. He has a recognizable name (especially in the '80s) and his relationship with Applegate didn't go any farther than her relationship with Pitt.
So there you have it. Pitt and Applegate's relationship never amounted to much, but at least it resulted in a funny (albeit, embarrassing) memory for them.