Kareem Abdul-Jabbar Slams Antisemitism In Hollywood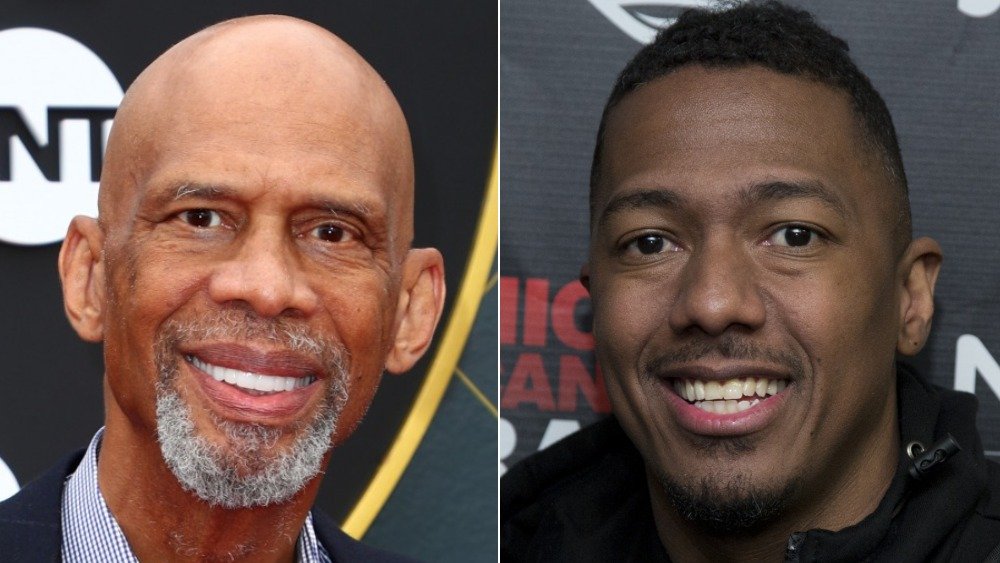 Joe Scarnici, Gabriel Olsen/Getty Images
A day after Nick Cannon was fired by media conglomerate ViacomCBS for antisemitic rhetoric during an episode of his YouTube podcast Cannon's Class, former NBA legend, author, and activist Kareem Abdul-Jabbar also spoke out against the type of stereotypes and ideas promoted by Cannon and others. "It's so disheartening to see people from groups that have been violently marginalized do the same thing to others without realizing that perpetuating this kind of bad logic is what perpetuates racism," he said.
In a column penned for The Hollywood Reporter, Abdul-Jabbar said "incidents of anti-Semitic tweets and posts from sports and entertainment celebrities are a very troubling omen for the future of the Black Lives Matter movement." Abdul-Jabbar, who is both Black and Muslim, cited specific instances in which celebrities took to social media to espouse antisemitic sentiments. Abdul-Jabbar also expressed shock over the "lack of mass indignation" in response to problematic language. He said "meh-rage in the face of sustained prejudice is an indisputable sign of the coming Apatholypse: apathy to all forms of social justice."
As for Kareem's specific beef with Cannon? It's a little more complex than you might think.
Kareem Abdul-Jabbar warns against 'scapegoat logic'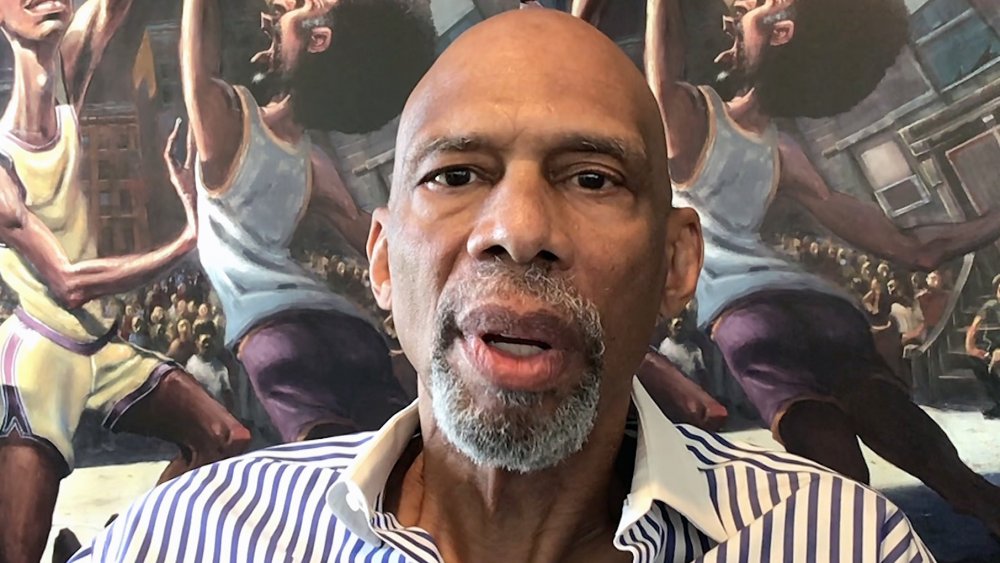 Bet2020/Getty Images
While Kareem Abdul-Jabbar's July 2020 op-ed in The Hollywood Reporter didn't mention Nick Cannon specifically, the timing of the NBA Hall of Famer's criticism of antisemitic rhetoric by celebrities — and by Black celebrities in particular — was notable. 
The basketball legend did specifically mention the actions of athletes DeSean Jackson and Stephen Jackson, actor Ice Cube, and comedian Chelsea Handler as troubling examples of a widespread problem. "These famous, outspoken people share the same scapegoat logic as all oppressive groups from Nazis to the KKK: all our troubles are because of bad-apple groups that worship wrong, have the wrong complexion, come from the wrong country, are the wrong gender or love the wrong gender," Abdul-Jabbar wrote. 
Drawing parallels between the recent wave of antisemitism and transphobia, misogyny, homophobia, and racism, Abdul-Jabbar asserted that stereotyping any group produces dire consequences for all. "The lesson never changes, so why is it so hard for some people to learn: No one is free until everyone is free," he said.
Nick Cannon responds to the criticism and firing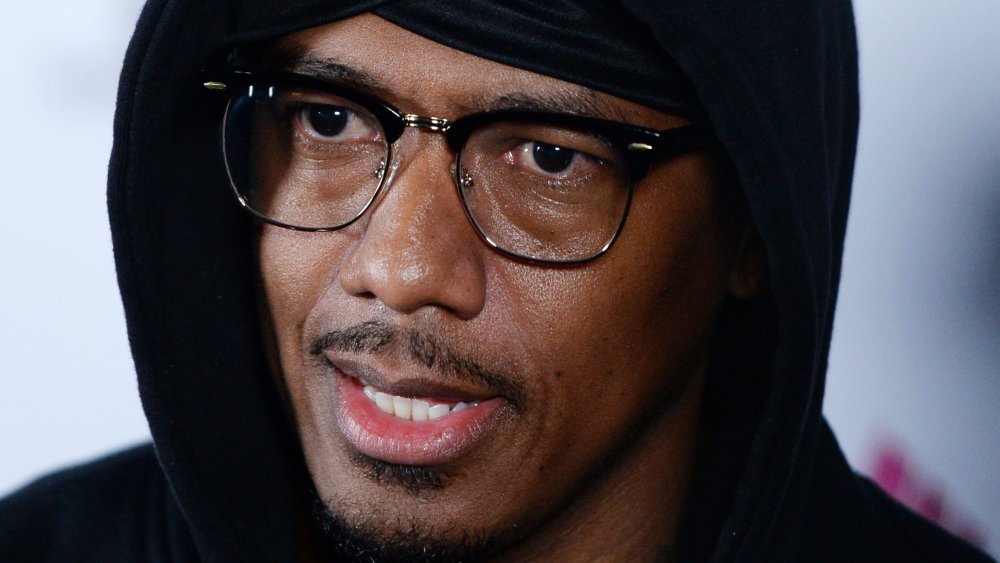 Gabriel Olsen/Getty Images
Kareem Abdul-Jabbar's condemnation of antisemitism within the sports and entertainment industries at large is at pace with the statement made by ViacomCBS, which announced its intent to sever ties with Cannon, including his 15-season long stint as the host of MTV's Wild 'N Out, reported Variety. 
"ViacomCBS condemns bigotry of any kind and we categorically denounce all forms of anti-Semitism," the statement read. "We have spoken with Nick Cannon about an episode of his podcast 'Cannon's Class' on YouTube, which promoted hateful speech and spread anti-Semitic conspiracy theories."
The media conglomerate specifically cited Cannon's refusal at the time to apologize for his remarks, which propagated anti-semitic conspiracy theories also touted by white supremacists and white nationalists. Cannon did eventually respond to the situation on social media, saying, in part: "I hold myself accountable for this moment and take full responsibility because My intentions are only to show that as a beautiful human species we have way more commonalities than differences..." 
Deadline reported that Cannon is also "demanding ownership of his MTV and VH1 series Wild 'N Out, alleging, in part, that the company 'swindled' the show away from him."