The Truth About Faith Evans & The Notorious B.I.G.'s Rocky Marriage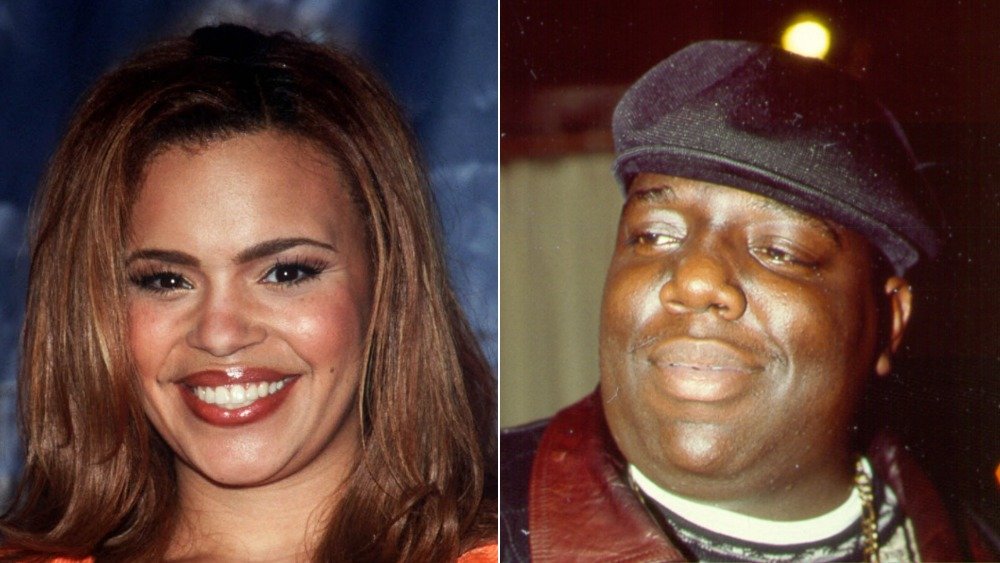 When it comes to iconic hip-hop relationships, the Notorious B.I.G. and Faith Evans are at the top of the list. The rapper and R&B singer's romance encapsulates early 1990s rap and its influence, despite their famously brief and turbulent marriage. According to a 2017 i-D interview with Faith Evans, the two young stars met in 1994 at a Bad Boy Records photo shoot, where Biggie first told Evans, "I'm gonna marry you." Eight days later, they made it happen, according to Yahoo! Entertainment. 
Over the years, the two had their fair share of difficult times. Their ups and downs lasted right up until Biggie's untimely death on March 9, 1997, when he was fatally shot in California (per The Undefeated). Two of the main dilemmas that the couple faced were Biggie's infidelity, which involved a love triangle with rapper Lil' Kim, as well as rumors over Evans' supposed relationship with rival Tupac. Here's a look inside this rocky legendary duo.
Biggie had a child prior to Faith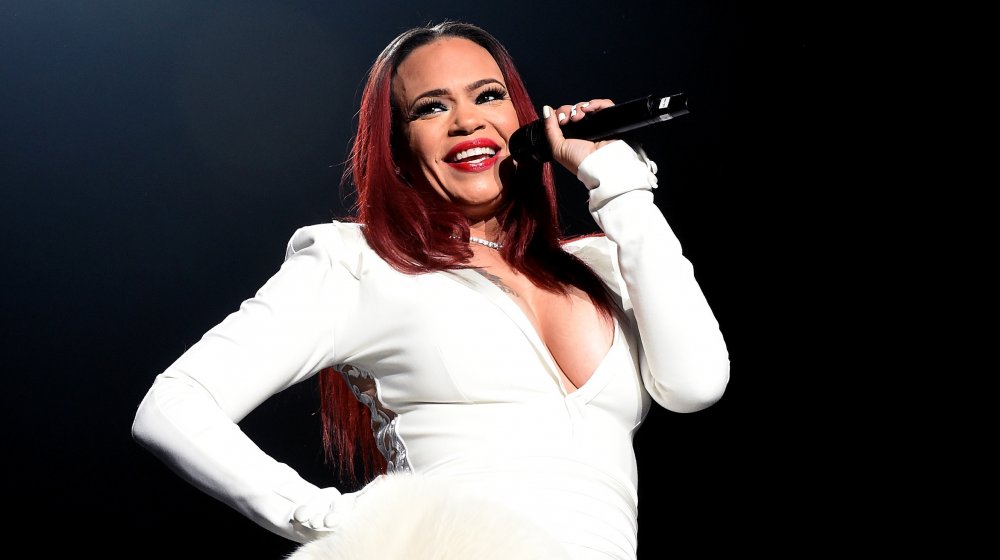 Kevin Winter/Getty Images
Rapper Notorious B.I.G., born Christopher Wallace, was one of the pioneers of modern rap and hip-hop. According to NPR, he remains one of the "most revered, emulated, and biggest-selling rappers in the game." But prior to making it big, Wallace was just another young kid in his Brooklyn, New York neighborhood. One person who probably did not see him as some big-time star was his high school sweetheart Jan Jackson, who Wallace shared a child with at the time of his death. Jackson gave birth to Wallace's first child, T'yanna Wallace, on August 3, 1993, per Heavy. The following year, Wallace met his wife, Faith Evans, a former Baptist church gospel singer.
Faith Evans and Jackson weren't known to have any major disputes at the time. These days, the women are close, with Jackson even calling Evans her "wife-in-law," per a 2012 Hot97 interview. But that wouldn't be the first or only time that Evans had to contend with Wallace's relationships with other women.
Biggie was cheating on Faith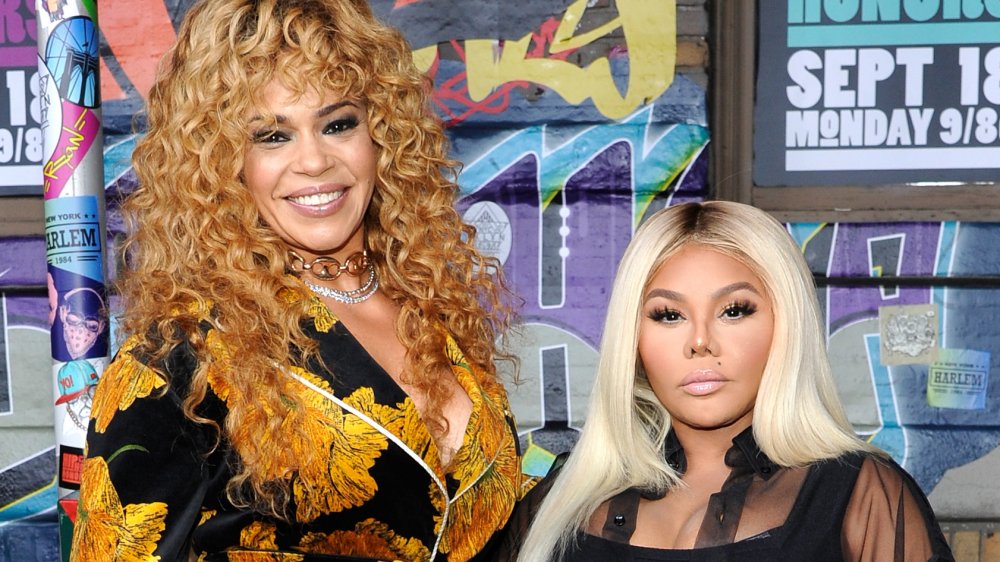 John Sciulli/Getty Images
While Christopher "Biggie" Wallace and Faith Evans were once hip-hop royalty, it was no secret that Wallace was notoriously cheating on Evans, per Yahoo! Entertainment. The biggest betrayal came when Evans discovered her husband having an affair with his female protege Lil' Kim. Evans detailed the dramatic scene of how she found out about Biggie and Lil' Kim by walking in on them in bed together in her 2009 memoir Keeping the Faith, according to Hip-HopDX.
"As soon as I saw a small lump next to Big's large frame, I flew into a rage, ran over to the side of the bed, and pulled back the covers," Evans wrote. "I grabbed some chick out of the bed and started beating her a**," she wrote. "I stopped throwing punches for a minute to get a good look at the chick I was beating up. It was Lil' Kim. She was completely butt-naked, yelling as I pushed her around the room."
The love triangle prompted a ton of drama, with Lil' Kim even pointing a gun at Evans at one point. But the two women squashed their differences after Biggie's passing. The remarried Evans even honored Kim at VH1's 2016 Hip Hop Honors: All Hail the Queens, saying, "The posters for her debut album were unforgettable. She brought sexy to hip hop, first. She went toe to toe with Big, she even went toe to toe with me."