The Truth About Dolly Parton's Plastic Surgery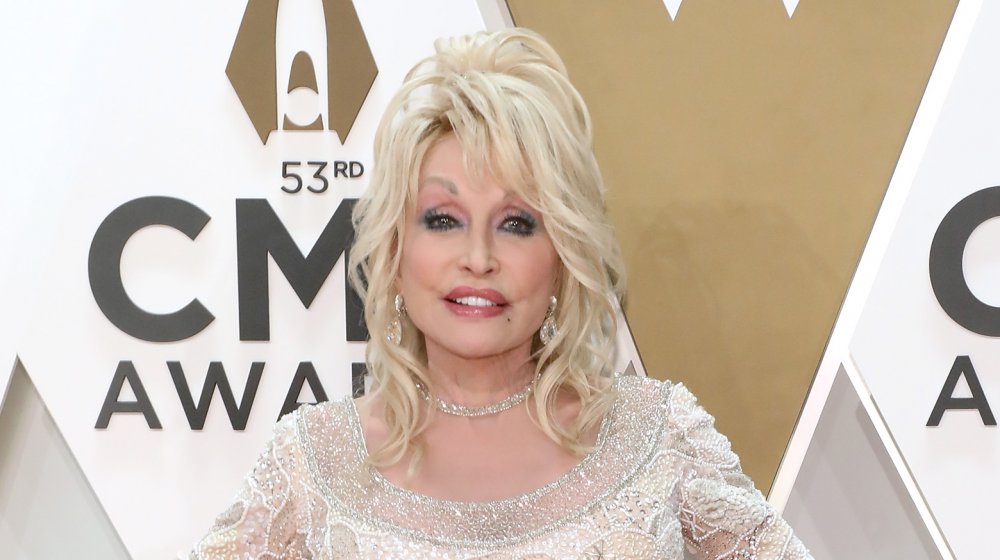 Taylor Hill/Getty Images
Dolly Parton has proven time and time again that no subject is off-limits during an interview. From her impoverished childhood to her mysterious marriage to yes, even the work she's had done, Parton is notorious for being quite the open book. In a 2011 interview with The Guardian, the Grammy Award-winning country artist famously uttered the words, "If something is bagging, sagging or dragging, I'll tuck it, suck it or pluck it." Still unsure why that line never spurred another famous hit song... but we digress.
While it's possible Parton may be the butt of many plastic surgery jokes, make no mistake about it — she's clued in. As reported by The Guardian, when asked if Parton minds fielding so many questions about the size of her ahem, assets, she exclaimed, "How can people not? They're all you can see!" So what's the real story behind all of the plastic surgery Parton is so famous for? Read on to find out!
Dolly Parton insists she's no 'natural beauty'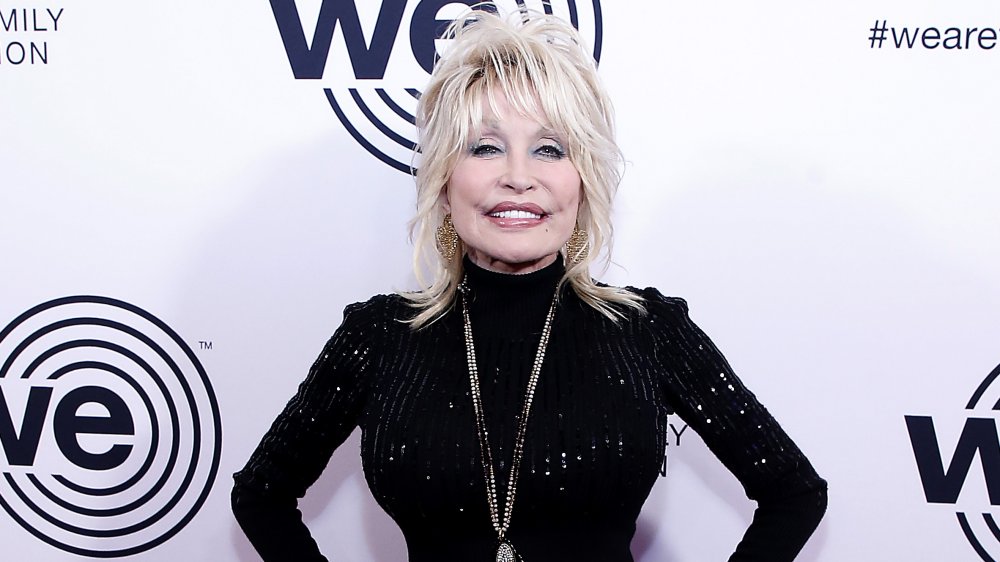 John Lamparski/Getty Images
In September 2019, Dolly Parton spoke candidly in an interview with CBS Sunday Morning and was adamant that contrary to Lady Gaga's popular anthem, she was NOT born this way. "You should have seen me this morning before I got ready to see you. But I'm serious, though. I'm not a natural beauty, but I can enhance it. Whatever it takes, I do. I try to make the most of everything," Parton maintained. She also explained that her particular aesthetic is akin to country girl glam. "It is true that I look artificial, but I believe that I'm totally real. And my look is really based on a country girl's idea of glam. I wasn't naturally pretty, so I make the most of anything I've got," the singer said.
In another interview with The New York Times in June 2019, Parton confessed that she actually goes as far as to sleep in a full face of makeup every night. "I clean my face in the mornings. You never know if you're going to wreck the bus, you never know if you're going to be somewhere in a hotel and there's going to be a fire," she said. "So I leave my makeup on at night and clean my face in the morning." We're sure dermatologists everywhere are all letting out a collective gasp, but hey, it appears to be working for Parton, right?!
Dolly Parton has had the same look for years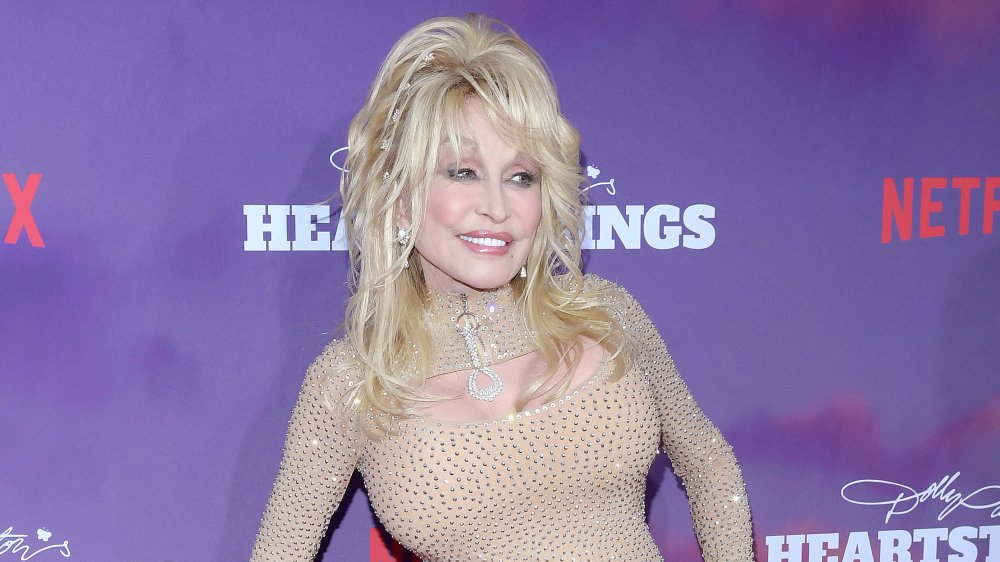 Jason Kempin/Getty Images
In an August 2017 interview with The New York Times, Dolly Parton admitted that she's aspired to achieve the same look her whole life, even as a young girl. While discussing her cameo in the Emmy-nominated made-for-television movie Christmas of Many Colors: Circle of Love, Parton divulged her role as the Painted Lady suited her perfectly. "This lady was the town tramp, and I thought she was the most beautiful person I'd ever seen when we were little kids," she said. "Everybody would say, 'Oh, she's nothing but trash.' And I thought, 'Well, that's what I'm going to grow up to be.' She's the lady that I actually patterned myself after because she left an impression. It was only years later that I found out that she was the local prostitute, so to speak." Well, alrighty then.
Parson also declared in her interview with The Guardian that she has no intentions of changing her look anytime soon. "I'm not trying to be fashionable. Never was! I got some clothes that I've had for 25 years. People say, 'oh, that's Dolly, Dolly does what Dolly does – and Dolly does!'" Cheers to that.