Colton Underwood And Lucy Hale's Relationship Explained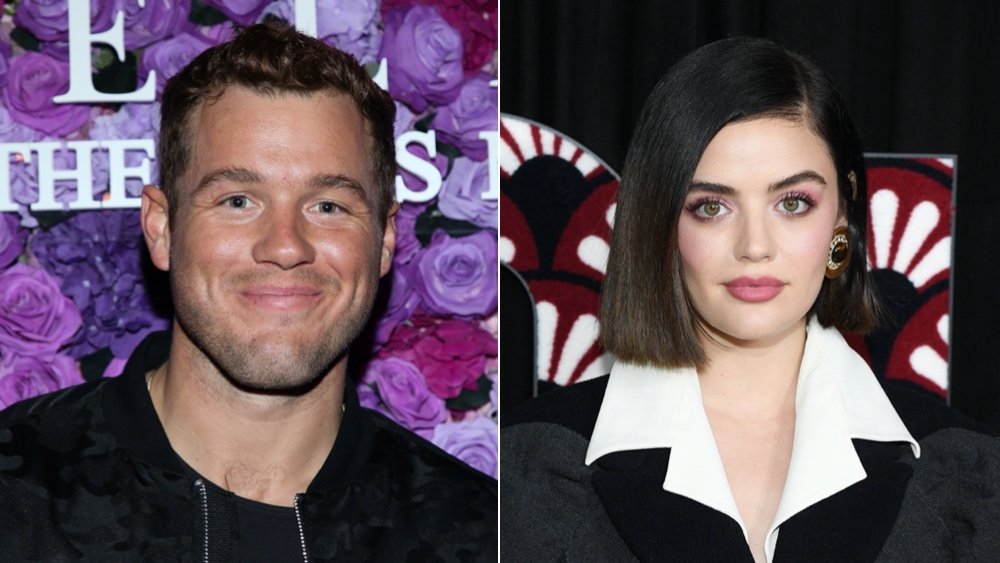 Paul Archuleta, Pascal Le Segretain/Getty Images
2020 has been full of ups and downs for Bachelor alum Colton Underwood. In March 2020, Colton revealed that he had tested positive for coronavirus. He self-isolated with then-girlfriend Cassie Randolph's family who helped nurse him back to health. In May 2020, the Bachelor couple confirmed their split after less than two years together. 
When Cassie appeared on a Bachelor special for an interview with host Chris Harrison in July 2020, she avoided questions about the breakup, saying, "We haven't really talked about it publicly yet and I don't know if either of us is ready, but I will say it's been really hard." It appeared she was trying hard to respect her ex's privacy, but Colton seemingly shaded Cassie on Instagram soon after the interview, writing, "When our relationship ended we agreed to handle things as privately as possible as we attempted to navigate our new relationship as friends." 
He continued, "I chose to do that since we were living in this interim period, but obviously a lot changed this week." In response, Cassie clapped back via Instagram Story, accusing Colton of "monetizing" their split with an additional chapter for his book, per Entertainment Tonight.
In June 2020, fans speculated about a possible romance between Colton and Madison Prewett, whose romance with Peter Weber fizzled out just days after his Bachelor season finished airing. There was no solid evidence of a love connection, but they commented on each other's social media posts, which caught the attention of Bachelor fans. A month later, he was photographed hiking with Lucy Hale, eclipsing the Instagram interactions with Madison.
Colton Underwood and Lucy Hale are into 'casual hike dates'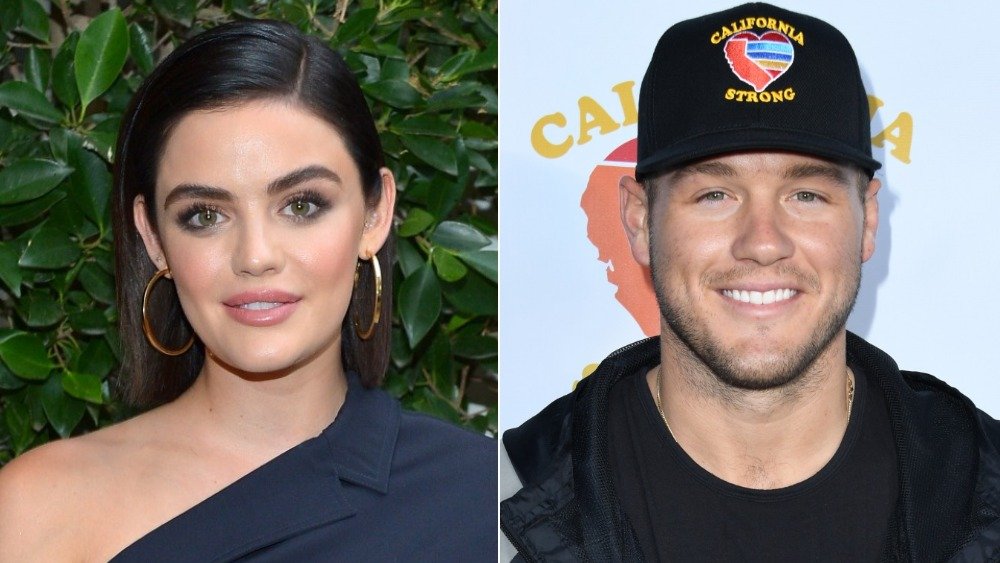 Donato Sardella, Jon Kopaloff/Getty Images
TMZ was the first outlet to report on Colton Underwood's hangout with Lucy Hale, publishing photos of the two on a hike on July 17, 2020. TMZ's sources claimed that the two had "gone on a few of these 'casual hike dates' over the last few weeks." An insider told E! News: "Colton has spent time at Lucy's house these past couple of weeks and they have gone on a few casual dates. It's all very new but they have known each other for a while through mutual friends." 
While the specifics of how they know each other aren't clear, Hale has shown her support for the Bachelor in Paradise alum in the past. In September 2018, shortly after Colton was announced as the Bachelor, Hale shared her reaction with People, saying, "I'm super excited that Colton is the Bachelor. I thought it was gonna be [Jason Tartick], but I see why they want Colton."
At the time, the Pretty Little Liars alum gushed: "I mean, he's wholesome. He's a good guy, it seems like. He's really beautiful to watch." When she was asked if she wanted a Bachelor-style love story in her own life, she said, "I don't want it to happen [on a TV show], but, like yeah. I want that," which might be what's happening during these "casual hike dates." However, just one day before those photos were published, the actress told Entertainment Tonight: "I feel more single than ever, but it's fine."
Lucy Hale reportedly reached out to Colton Underwood after his split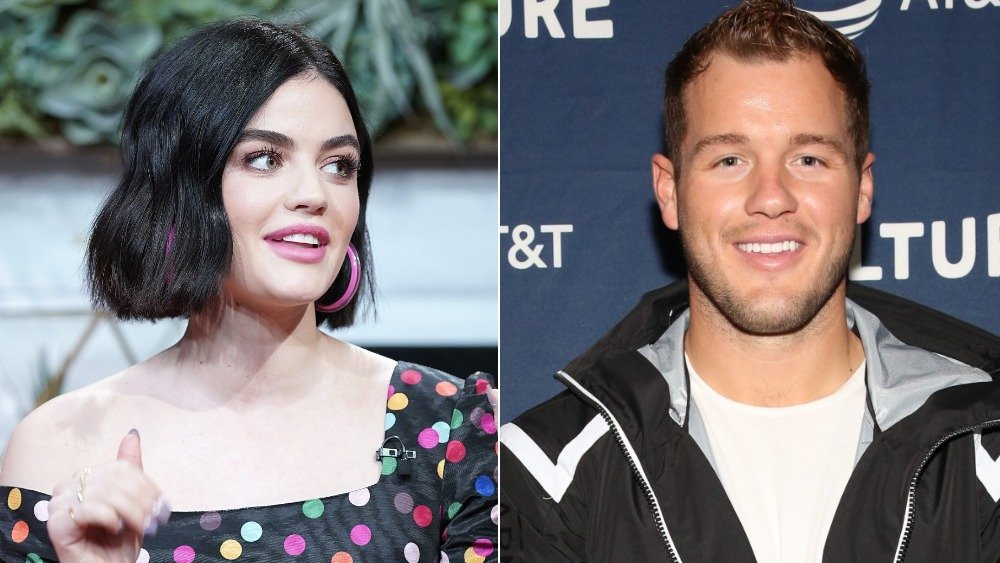 John Lamparski, Paul Archuleta/Getty Images
In July 2020, Lucy Hale told Entertainment Tonight: "I'm on a dating site now and I still never met up with any of them because I'm too nervous." She added, "Believe it or not, I'm really shy in that sense." However, Life & Style reported that she was the one who reached out to Colton Underwood after he and Cassie Randolph announced their breakup. The magazine claimed that Cassie accepts that her ex is "moving on when he feels ready, even if it's a little hard for her to see it in the media." Reportedly, Cassie "supports his decision and just hopes he has success in his future relationships whoever they might be with."
The Katy Keene alum told Entertainment Tonight she wants to date "someone who's confident and comfortable in their skin." At this point in time, it seems to be too soon to tell if Colton is the right guy for Hale, but if he is, the actress wouldn't be the first celeb to date a Bachelor guy. Sarah Hyland is engaged to Wells Adams. Gigi Hadid had a short-lived romance with Tyler Cameron. And Demi Lovato spent time with Mike Johnson. 
As of this writing, neither Hale nor Colton has commented on those hiking photos. Will they be photographed again while out and about on another one of those "casual dates"? Only time will tell if they are just friends or if there's a "pretty little" romance brewing in "paradise."