What Happened Between Bon Iver's Justin Vernon And Kanye West?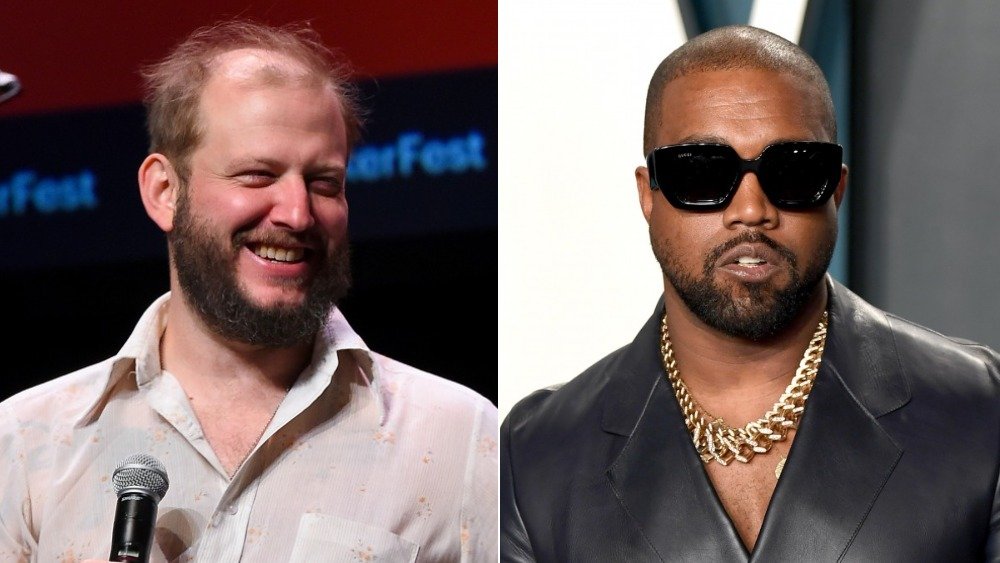 Ben Gabbe, Karwai Tang/Getty Images
Music fans might remember a time in 2010 when a song pairing involving Kanye West and Bon Iver, aka "Monster," skyrocketed to the top of the charts. The Chicago rapper also enlisted the Wisconsin folk group — led by Justin Vernon — for other tracks on the My Dark Twisted Fantasy album, and the unliking pairing grew into a musical bromance for the ages.
It seemed like the two Grammy acts would never slow down, but like with many partnerships, West and Bon Iver eventually drifted apart. And this break reached a peak when Vernon collaborated with megastar Taylor Swift on her surprise eighth album, Folklore, in July 2020. Not to mention, Swift's record is to debut on the same day as West's Donda: With Child, which is curious considering the stars have feuded for years.
So is Swift at the center of West and Vernon seemingly taking space from another? Let's just say the split is deeper than fans might think.
Kayne West and Justin Vernon admired one another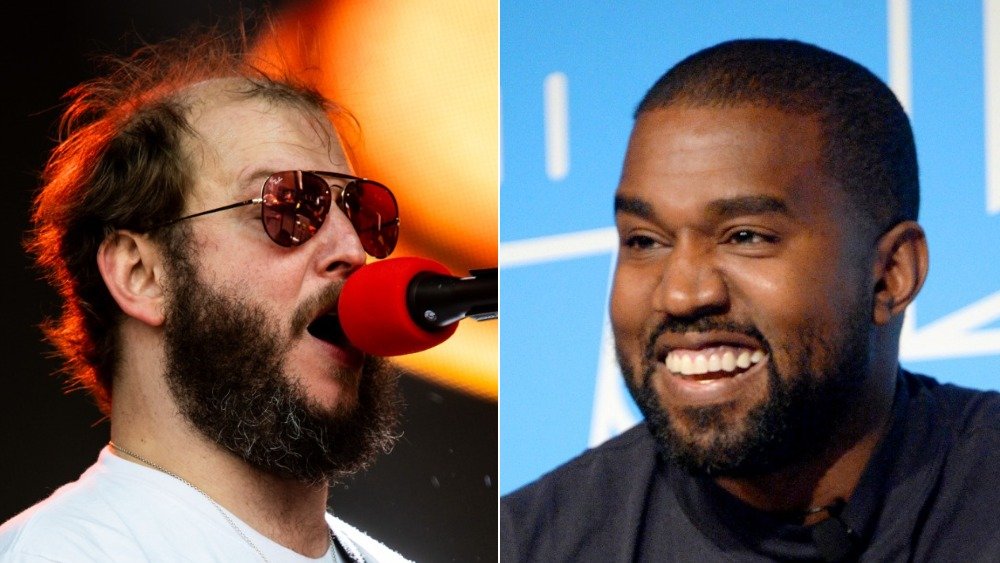 Natasha Moustache, Brad Barket/Getty Images
Bon Iver gained critical acclaim for its 2007 debut album, For Emma, Forever Ago, collecting a legion of fans along the way, including Kanye West. In 2009, West hoped to sample a track from Bon Iver's 2009 EP, Blood Bank and invited Vernon to his studio sessions in Hawaii for My Dark Twisted Fantasy. Hawaii is a far cry from the isolated Wisconsin cabin where Justin Vernon recorded From Emma, Forever Ago, so we imagine it was quite the experience.
"He makes records. And this next record is more proof that he's not afraid to make a really good hip-hop album that has incredible music on it," Vernon told Pitchfork about their collaboration. "Maybe asking me to play on his record was the worst idea he's ever had and it'll ruin both of us, but it was cool."
Bon Iver would appear on three songs: "Monster," "Dark Fantasy" (backing vocals only), and "Lost in the Woods," which features the band's song, "Woods." Vernon then graced the stage with West at Coachella in 2011, delivering a set that Billboard called the best performance during the three-day festival. Vernon also joined West at a surprise concert in New York.
The pairing of a self-confident rapper and a laid-back folkster seemed unlikely, but it would lead to more projects for West and Vernon.
West traveled to Vernon's April Base recording studio in Wisconsin to record his album The Life of Pablo, according to Pitchfork.
Justin Vernon and Kanye West clash politically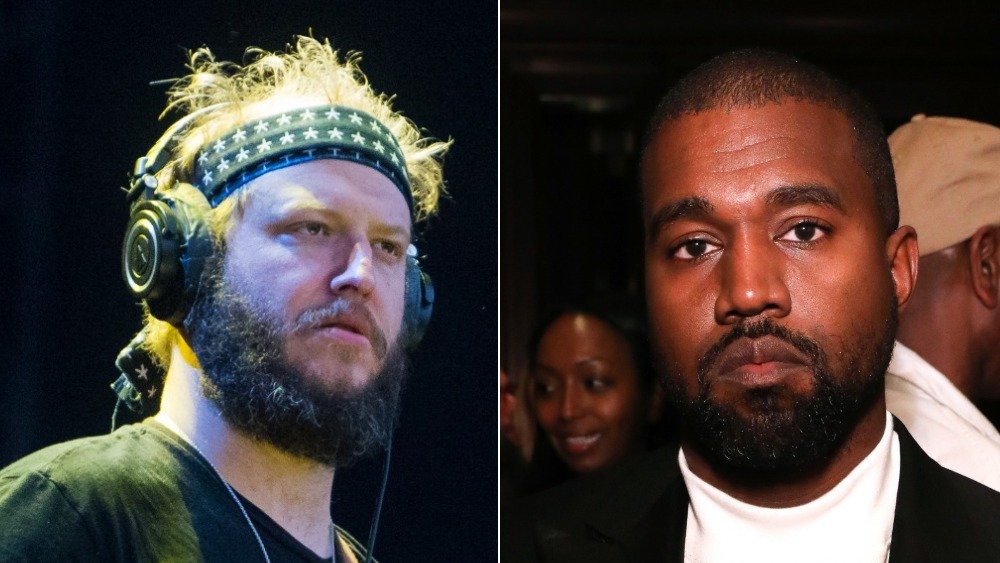 Matthew Baker, Robin Marchant/Getty Images
Bon Iver would make more appearances on Kanye West's albums and projects in the 2010s, including 2011's Watch the Throne featuring Jay-Z, and 2013's Yeezus. Their most recent collaboration was the song, "Take Me to the Light," with the pop collective, Francis and the Lights. The 2019 song is a follow-up to the pair's 2016 track, "Friends." West and Vernon even appeared in the video for "Friends" with the band's lead, Francis Farewell Starlite. 
However, Vernon made it clear in 2019 that his collab days with West may be over. That's because the artists have a differing opinion on politics, with Vernon backing progressive presidential candidates and West supporting Republican President Donald Trump at one point. "I can't really kick it with him anymore on a personal level, just the energy," Vernon told Pitchfork. "But I've got mad love for him, and we're still friends." 
Vernon had planned to tour Wisconsin in October 2020 in support of whoever secures the Democratic presidential nomination, and has campaigned for Vermont Sen. Bernie Sanders in the past, CNN noted. Meanwhile, West announced his own run for president in July 2020.